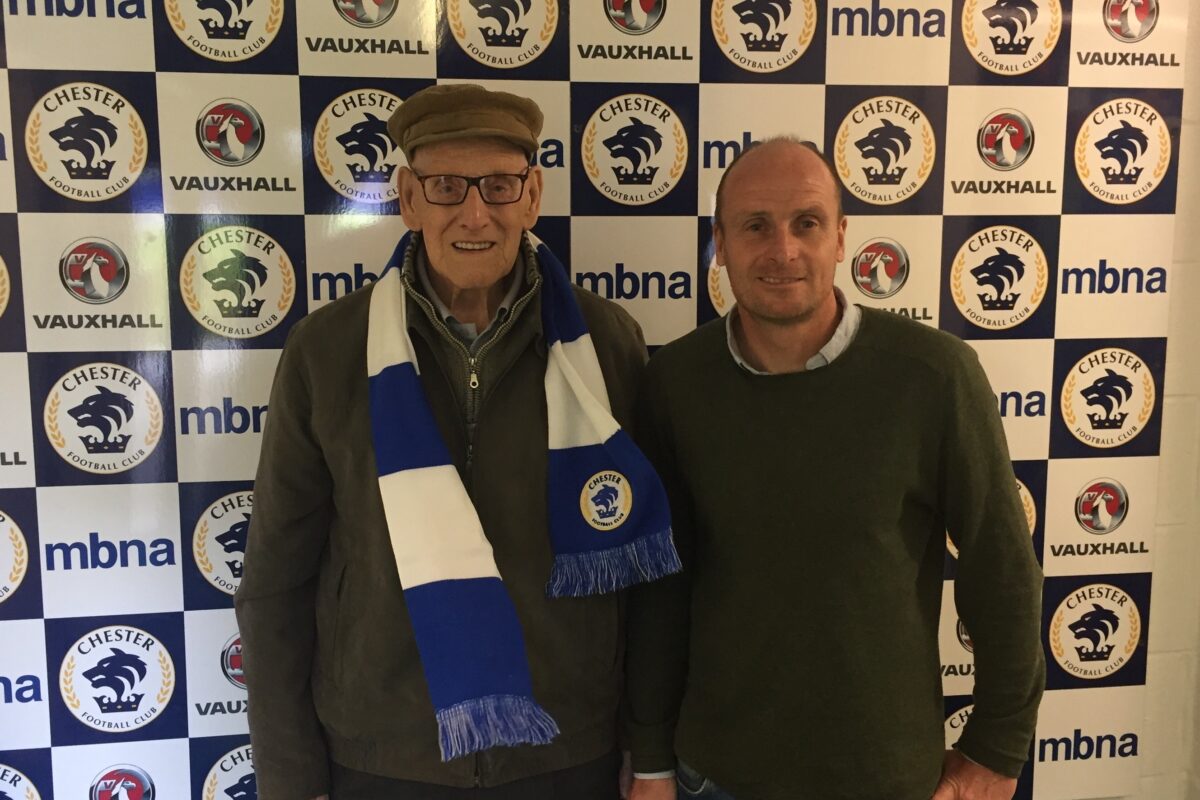 94-year-old Stanley has renewed his season ticket. Have you?
Chester's oldest season ticket holder to date, 94-year old Stanley Wilks, visited the Lookers Vauxhall Stadium today to meet Manager Jon McCarthy.
Mr Wilks was invited due to his status as our oldest season ticket holder – and we would like to thank him for his continued support throughout the years.
Stanley has been following the Blues for 85 years – and has recently renewed his East Stand season ticket for the 2017/18 campaign.
Today he had a cup of tea in the Manager's office, and discussed all things Chester with Jon McCarthy – before getting a sneak peek into the changing rooms and a look at our revamped pitch.
Stanley said: "I'm here – rain, snow or sunshine."
Now it's your turn!
Pop down to the Lookers Vauxhall Stadium Mon-Fri 10-4.30, give us a call on 01244 371376 or just have a read of our brochure HERE while the early bird offer is still on.
Full details can be found HERE – so get your Season Ticket, and Join the Journey!
Read more at https://www.chesterfc.com/news/article/2016-17/94-year-old-stanley-has-renewed-his-season-ticket.-have-you-3730305.aspx#3dtAJGeLWrP6EsmJ.99