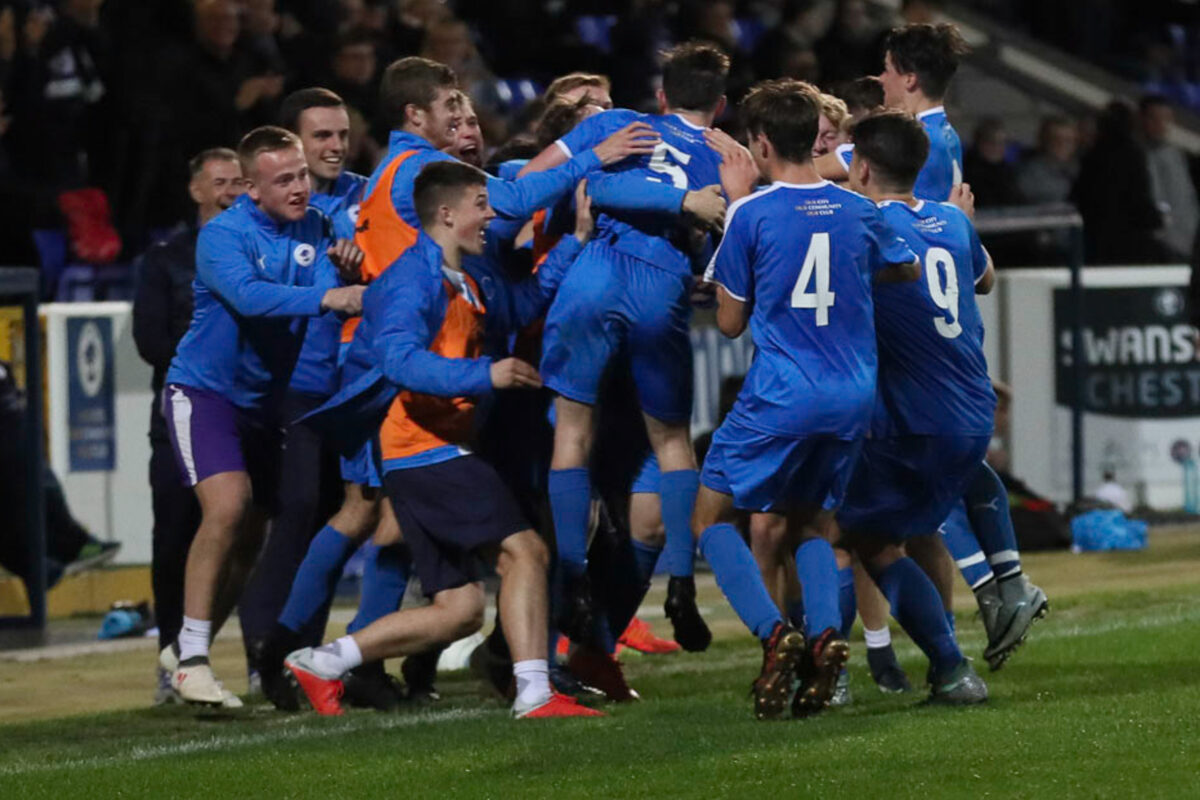 ACADEMY | Blues granted licence from the National League!
We are delighted to announce that Chester FC's Youth Academy has been granted an Academy Licence from the National League – one of only ten clubs in the North of England!
The Licence is invitation only and designed for progressive academies that meet the league's criteria for football and further education, and has the following benefits…
Improved productivity of home-grown players
Improved player pathways
Protects clubs against losing players
Improves playing and coaching standards
Improves the standard of competition
Improves the credibility and status of our youth development programme
Provides a national competition open only to clubs with the licence.
This is another fantastic landmark for a thriving Youth setup, who have already produced magical FA Youth Cup runs, winning National Cup competitions and players who have progressed into the Blues First Team as well as making EFL and Premier League moves. Chester FC are one of the 22 clubs out of the 68 at National League level to have obtained this status.
Academy Head Coach Calum McIntyre had this to say: "We are obviously delighted to have met all the requirements to be among the first clubs to achieve the National League Academies License for the work with our Scholars. This is recognition of the high standard development programme on offer at Chester FC and we are so pleased to have ticked every box during the audit process.
"There are a number of clubs above us in the football pyramid that on paper can dwarf what we can offer who have not been able to meet the criteria for this season. This is a testament to doing the right things as well as we can and we are delighted. The obvious first benefit for us is access to the new National League Academies and we can't wait to get going at York City on the opening day!"