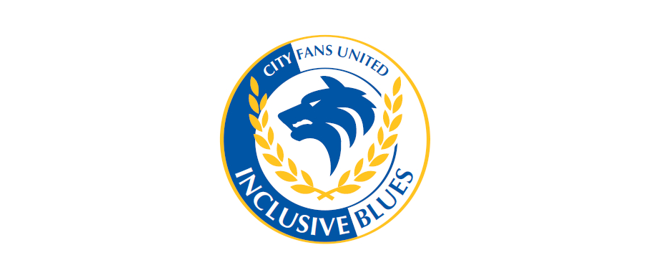 ADVERT | Disability Liaison Officer
Chester FC regret to announce that our Disability Liaison Officer (DLO), Bob Marsden, is standing down at the end of the current season due to changes in his personal circumstances.
We wish to thank him for his enthusiasm and dedication to the role.
We are therefore looking for someone to take over the role of DLO. This role is voluntary.
Primarily, this will involve:
Looking after the welfare of disabled supporters on matchdays (home and away fans)
Managing the club's provisions for wheelchair users – e.g distribution of waterproof ponchos and tray tables
Acting as a conduit between the club's disabled supporters (Inclusive Blues) and the board
Progressing improvements to the Match Day experience of disabled supporters
Monitoring the inclusiveblues@chesterfc.com email account and answering any disability related queries that come in to the club
In conjunction with the board, liaise with Level Playing Field (formerly the National Association of Disabled Supporters) to ensure that the matchday experience of disabled fans at Chester FC is comparable to those at any club in the country
Interested parties should email david.williams@chesterfc.com before 28th April 2018.