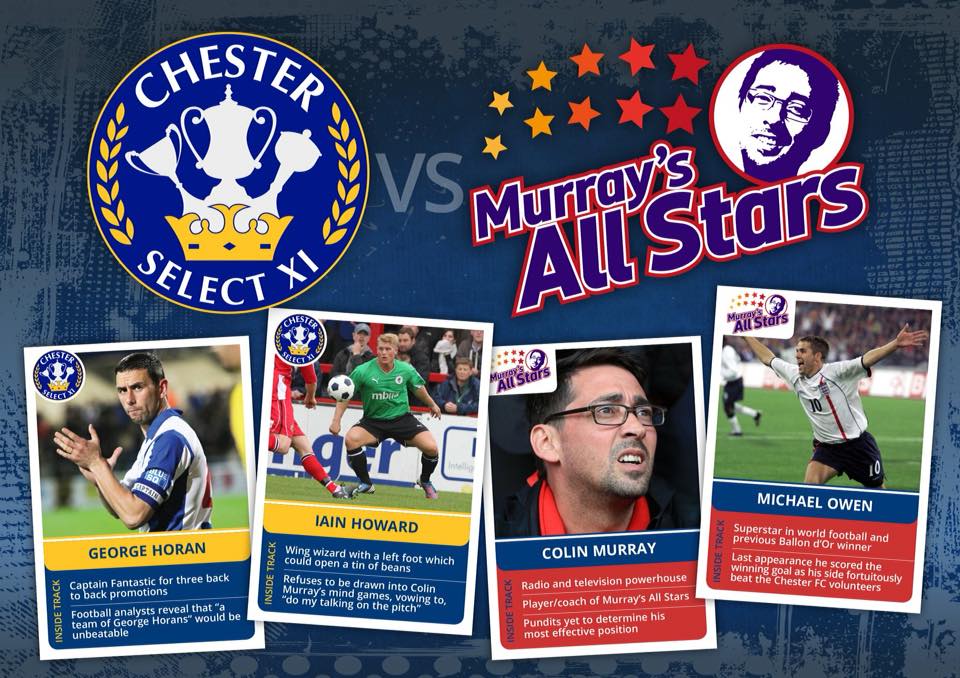 ALL STAR GAME | Online sales end Friday at midnight!
We would like to thank everybody for the overwhelming demand for tickets so far for the All Star game next Thursday (15th Feb) – which is set to feature the likes of Colin Murray and Michael Owen.
Please note that online sales will close on Friday at midnight to allow orders to be processed for posting Monday.
Tickets will still be on sale in person at the ticket office, or can be purchased over the phone on 01244 371376. Our ticket office is open between 10am and 4pm Mon-Wed next week. Any telephone purchases can then be collected on the day of the game.
We will have pay on the gate entrance on the night, but please be aware that some areas of the ground have sold really well, so please purchase a ticket to guarantee your preferred area.
Tickets are £10 for adults and £5 for under-16's.
Today it was announced that Ben Mills will be joining the likes of Matty McNeil, Iain Howard and Matty McGinn in the Chester Select XI. With more names set to be announced, get your tickets today and don't miss out!