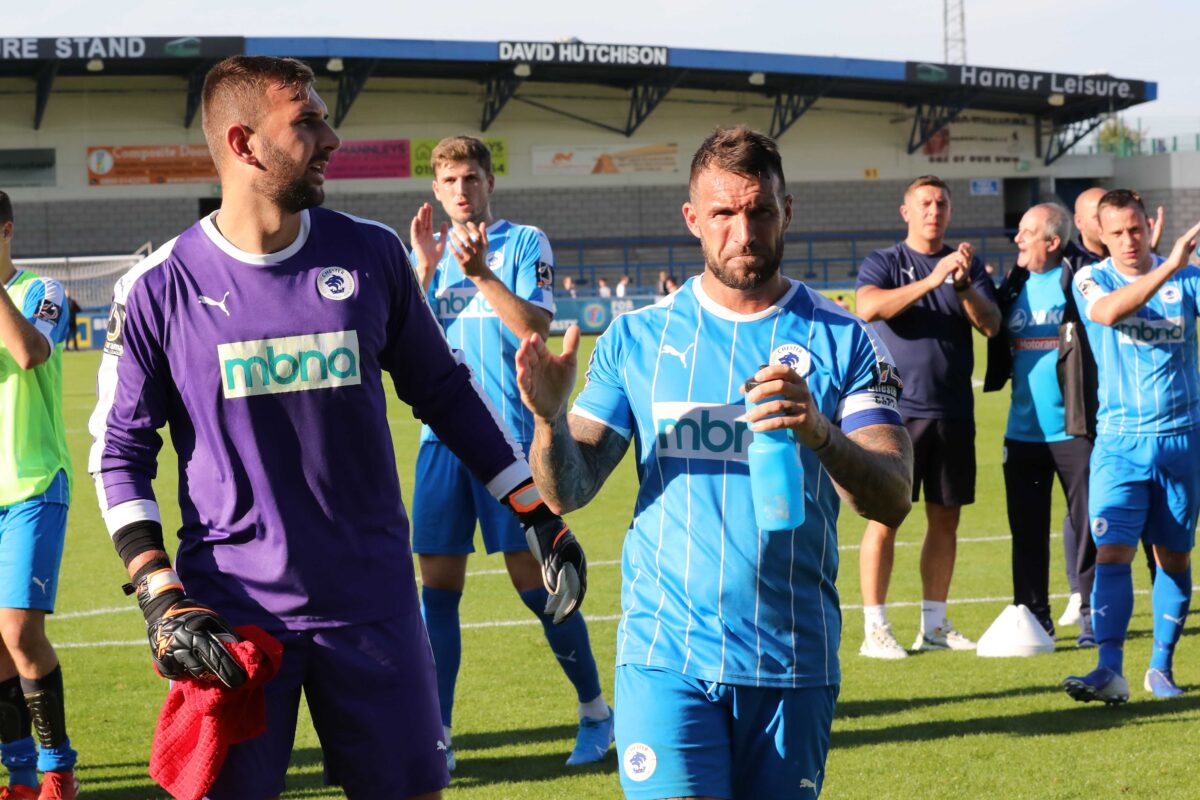 AWAY DAYS | King's Lynn tickets must be purchased online or in ticket office
We would like to inform supporters that King's Lynn Town do not take cash at their turnstiles on a matchday.
Tickets can either be purchased in advance online (CLICK HERE) OR from the King's Lynn Town Football Club ticket office prior to kick off on Saturday.
To avoid queueing at the ticket office prior to kick off, we would advise supporters to buy online in advance from the link above.
Please note, the ticket office and turnstiles open at 1pm there this Saturday.
TICKET PRICES
Admission Prices:             Standing         Seated
Adult                              £15                  £17
Concessions                  £13                  £15
Youth (16-17 age)          £9                    £11
Students                         £9                    £11
Children Under 16          £2                     £2
Ticket Office and Turnstiles open at 1pm.
AWAY TRAVEL
The Chester FC supporters coaches depart the Deva Stadium at 8.15am, and costs £30. Call 01244 371376 this week to book yourself on the Hipkiss Express!
WHERE IS IT?
The Walks Stadium, Tennyson Road, King's Lynn, PE30 5PB.
IF YOU CAN'T MAKE THE GAME…
The Chester FC Media Team have you covered!
…as well as manager reaction LIVE after the game, the match report on our official website and much more!
COME ON YOU BLUES!