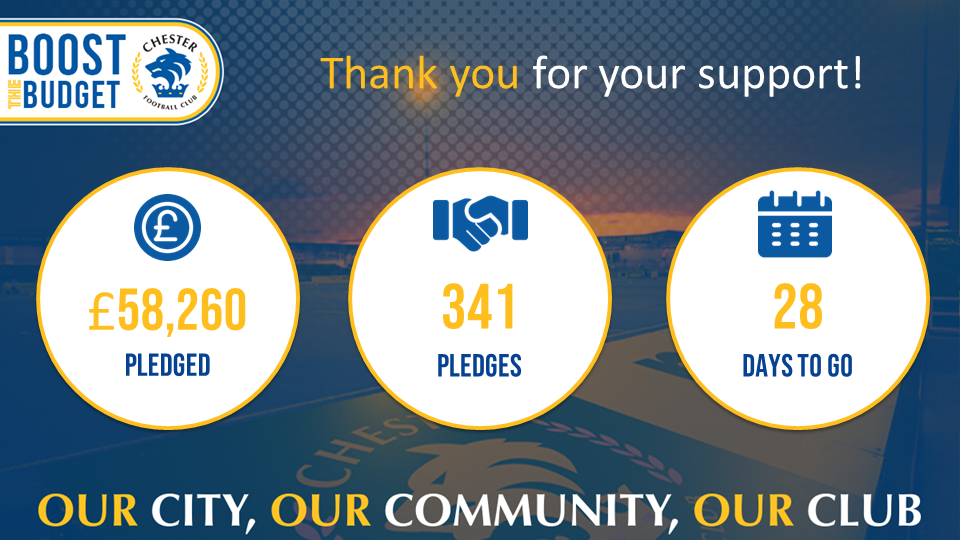 BOOST THE BUDGET | A fantastic start in our First Update!
This week, we launched the Chester FC Boost the Budget scheme for 2022/23.
Many of last year's contributors have shown remarkable support and generosity in opting to renew your pledge for 2022/23, which has got us well on our way to the #Target75K.
Here is your first update…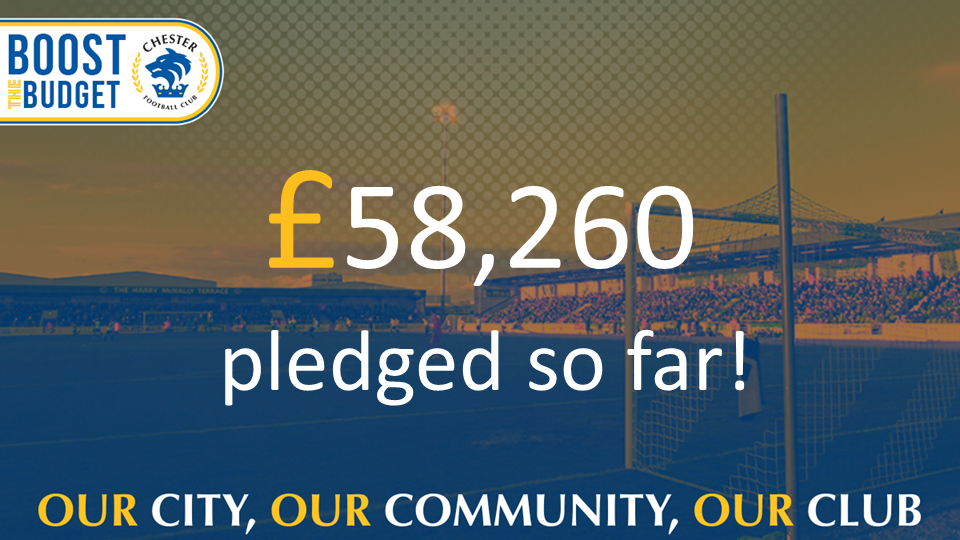 Thank you for your fantastic support! Our second update next week will see bank transfers added for the first time since the relaunch, as well as any new Direct Debits – so keep your eyes peeled as we look to get closer to #Target75K!
Make sure you spread the word as we look to push towards the Target. The more successful we are working together on BTB, the better chance Calum and the squad have for the upcoming campaign.
Don't forget, you are not just supporting the First Team directly, you also have the chance to claim some fantastic prizes and opportunities through our reward scheme.
Our second update will follow next week, stay tuned to our social channels.