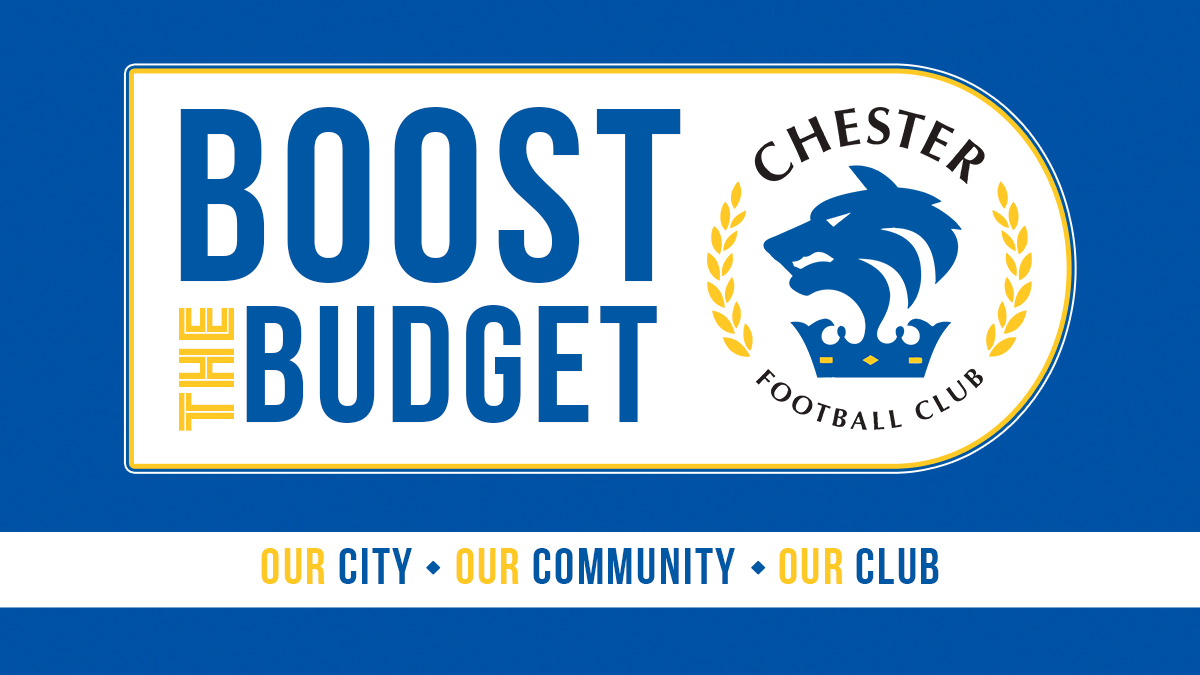 BOOST THE BUDGET | Boost The Budget launches for 2022/23!
Boost the Budget has now officially launched for 2022/23!
The scheme allows fans to contribute directly to next season's playing budget in return for a range of exclusive rewards and experiences.
This time our target is £75,000 and we recognise the impact cost of living increases are having on everyone, but this is #OurClub and every penny raised will make us stronger.
With an exciting new management team of Calum McIntyre and Colin Woodthorpe and key players including Declan Weeks, George Glendon and Darren Stephenson signed up, plus the move to daytime training at a fantastic new facility, there is real optimism about next season. With your help we can further enhance the playing budget to give us the best possible chance of success.
There is lots of work off the pitch too with the appointment of a new General Manager, improving the matchday experience, and affordable ticket prices for families and younger supporters, all of which is designed to push our club forwards, increase attendances and grow commercial income.
Boost the Budget 2022/23 will be running from Wednesday 1 June until Thursday 30 June.
Our first update will come this Friday – stay tuned to our social media platforms for more information!
You can make a one-off donation or choose to contribute monthly via Direct Debit, and there are five tiers of Boost the Budget rewards for everyone contributing above £5 per month or the equivalent one-off payment.
The tiers are: Our City, Our Community, Our Club, Club Hero, and Club Legend – and each tier brings additional rewards as you raise your contribution. The exciting new rewards scheme will be announced next week.
The fundraising team have been hard at work to ensure Boost the Budget 2022/23 offers fans the best range of rewards yet and your continued support is greatly appreciated.