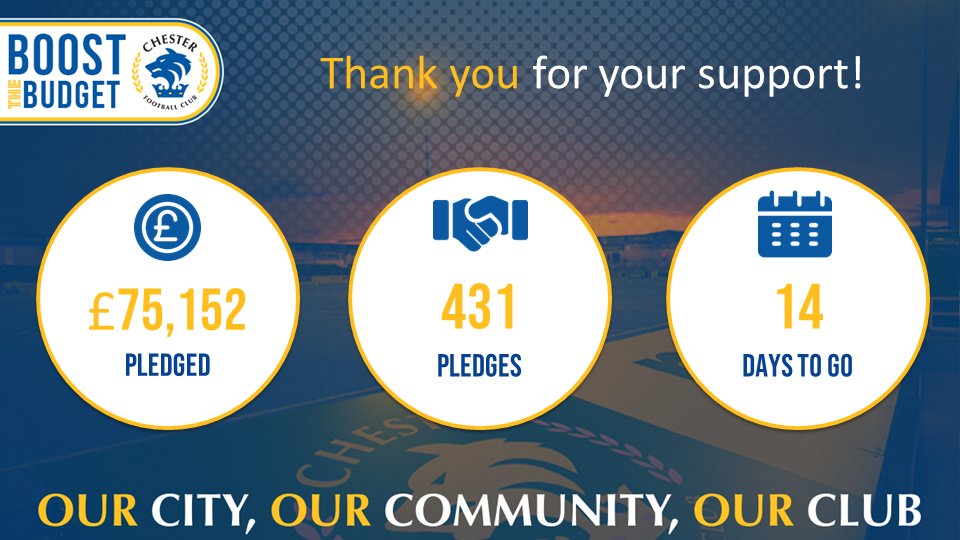 BOOST THE BUDGET | You have hit Target £75k!
We are delighted to confirm that you, our fantastic Boost the Budget pledgers, have smashed our £75,000 target in just two weeks!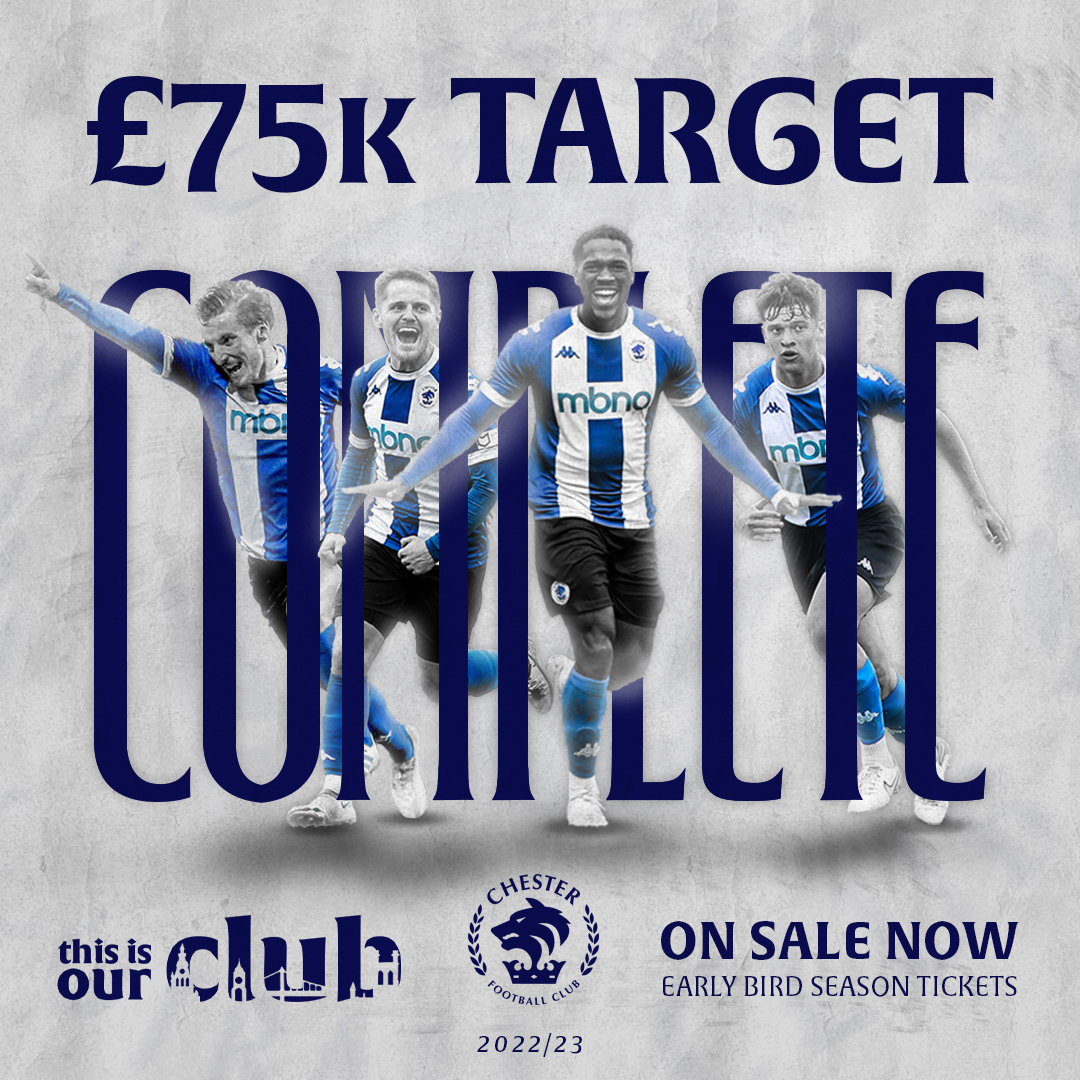 For a third successive season, our incredible supporters have backed this crucial fundraising drive by beating the target set at the beginning of the campaign.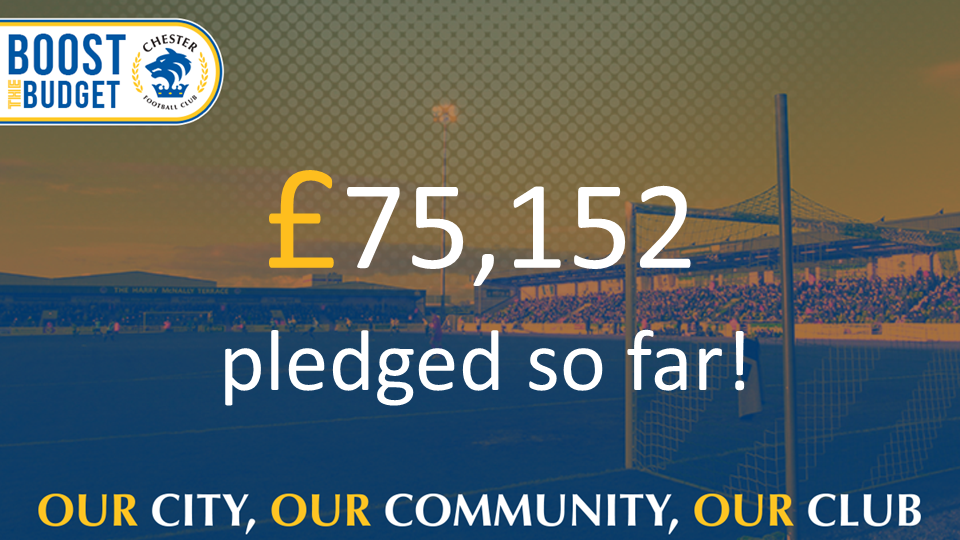 On today's announcement, Manager Calum McIntyre said: "Firstly I'd like to thank everyone who has pledged – every single one of you has made a huge difference.
"It is remarkable that we have gone beyond our target just halfway through the campaign. To raise £75,000 in just 14 days shows what an unbelievable fanbase we have that are buying into what we are trying to do.
"But we shouldn't stop there. If we could push even further on, aim for £85,000 now and then hit that, it gives us another huge boost going into an exciting new season."
Thank you for your amazing support.
Let's push on now and hit our new goal –
#Target85K
!
Make sure you spread the word as we look to push on. The more successful we are working together on BTB, the better chance Calum and the squad have for the upcoming campaign.
Don't forget, you are not just supporting the First Team directly, you also have the chance to claim some fantastic prizes and opportunities through our reward scheme.