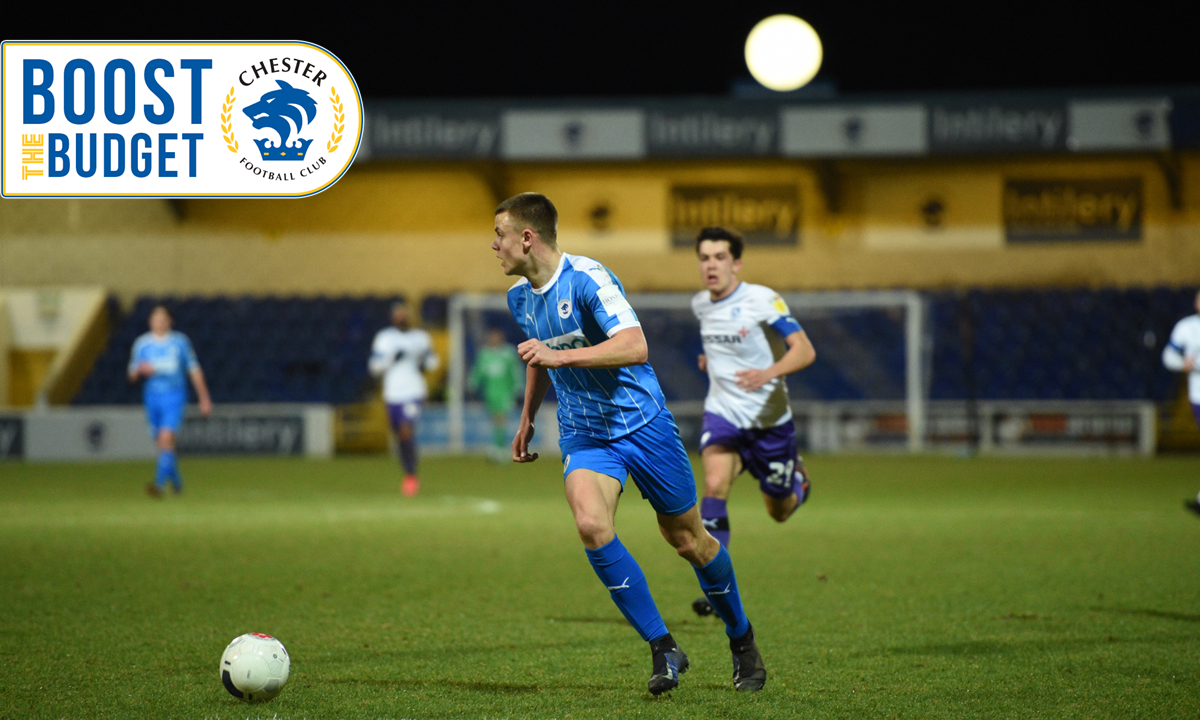 BOOST THE BUDGET | Jonno delighted with fundraising start – but we can't stop there!
Yesterday, Will Goodwin became the latest player in an exciting line of youngsters to make the transition from Chester FC Academy into the First Team squad.
The 18-year-old penned an initial 12-month senior deal at the club – in a week where Bern and Jonno stressed the benefits of the hybrid training model being retained for 2020/21.
'Boost the Budget' was launched on Friday, an exciting fundraising scheme which aims to raise at least £100,000 for the first team playing budget.
After a superb £26,000 was pledged in the first few days, and with Goodwin being the first 'signing' of the summer, he is the kind of player to reap the rewards if the scheme proves successful.
Joint Manager Anthony Johnson explained: "We often talk about the profile of player and what we attract to the football club.
"Without wanting to make them sound like 'assets', we want players to have a residual value on their heads. So not like an Akwasi who scored 20 goals for us and then we lose him for free!
"Lads like Will and Lloyd (Marsh-Hughes) could be with us for the next couple of years and still be young lads in their early 20's.
"The opportunity to work with these boys fits in perfectly with the hybrid model, increases their contact hours and we hope they can develop into key players for the football club."
With a quarter of the target already raised, and a further update due later on today, Jonno was keen to heap praise on our incredible fanbase.
But the Joint Boss stressed the importance of continuing to push towards the £100,000 goal.
"It's been a fantastic start," he said.
"You only have to look at what other clubs have raised – Darlington aside as they are the veterans of these fundraisers – but we are blowing everyone else out of the water.
"Chester supporters are as passionate as we've ever seen. It shows with these types of initiatives how much this club means to the City and the Community.
"However – what we don't want now is almost an acceptance that because we've started so well we can slow down. We cannot do that – we have to keep it ramped up.
"It puts us in a strong position and keeps us competitive and enables us to bring the likes of Will Goodwin in to help them develop in our training model."