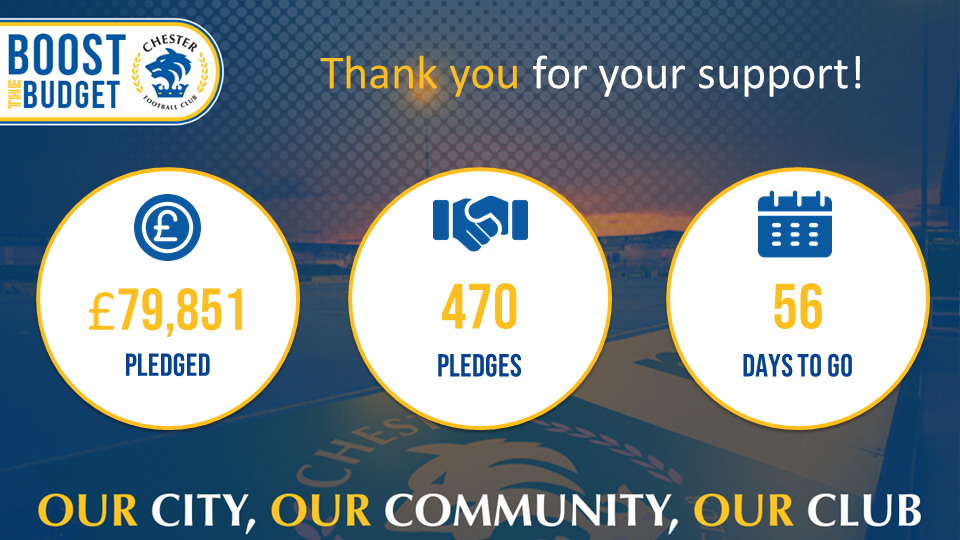 BOOST THE BUDGET | More than £79K now raised in our latest update!
On 24th May, we launched the Chester FC Boost the Budget scheme for 2021/22.
Many of last year's contributors have shown remarkable support and generosity in opting to renew your pledge for 2021/22, which got us over halfway to Target £100K in our first update. By the end of the week we had already gone beyond £60K, which didn't account for Direct Debit pledges since the beginning of the scheme.
Here is your latest update…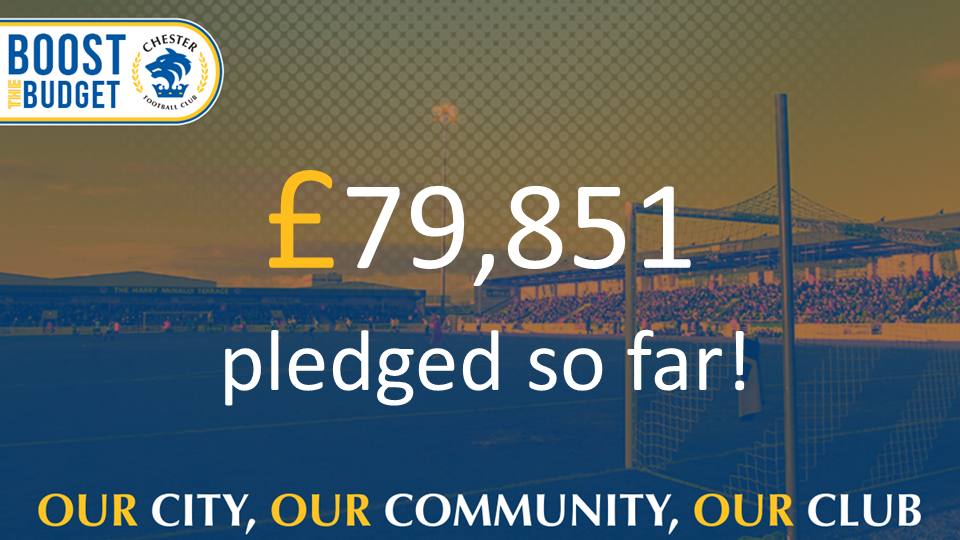 Another fantastic week of progress. Thank you for your incredible support as we look to beat #Target100K!
Make sure you spread the word as we look to push towards our target. In its first season, you were incredible in raising £115,000 for the First Team budget thanks to your pledges.
Our aim this year does not change. We aim to raise £100,000, but truly believe our incredible supporters can surpass the total raised last summer. The more successful we are working together on BTB, the better chance Bern and Jonno have for the upcoming campaign with their talented squad.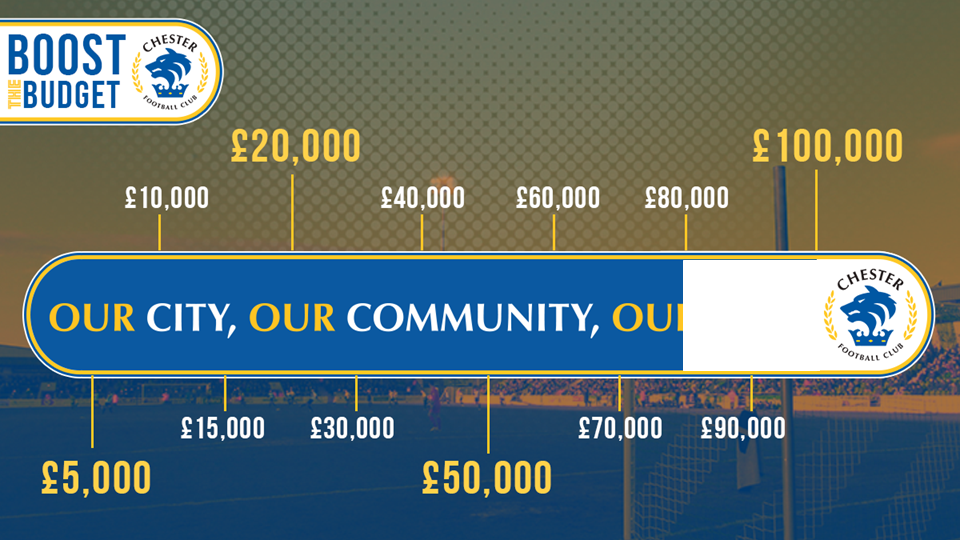 Don't forget, you are not just supporting the First Team directly, you also have the chance to claim some fantastic prizes and opportunities through our reward scheme.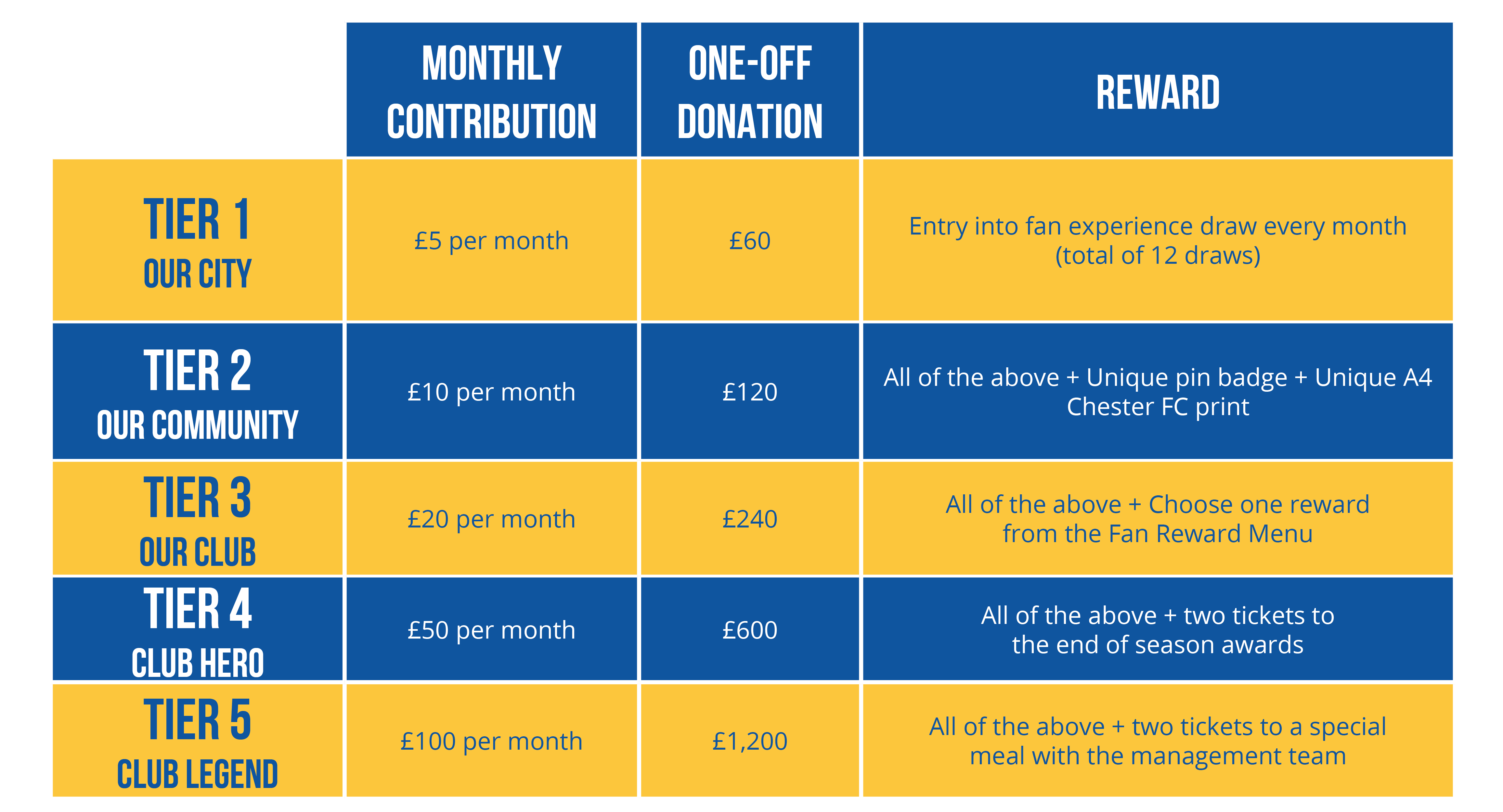 Our fourth update will follow next week, stay tuned to our social channels.