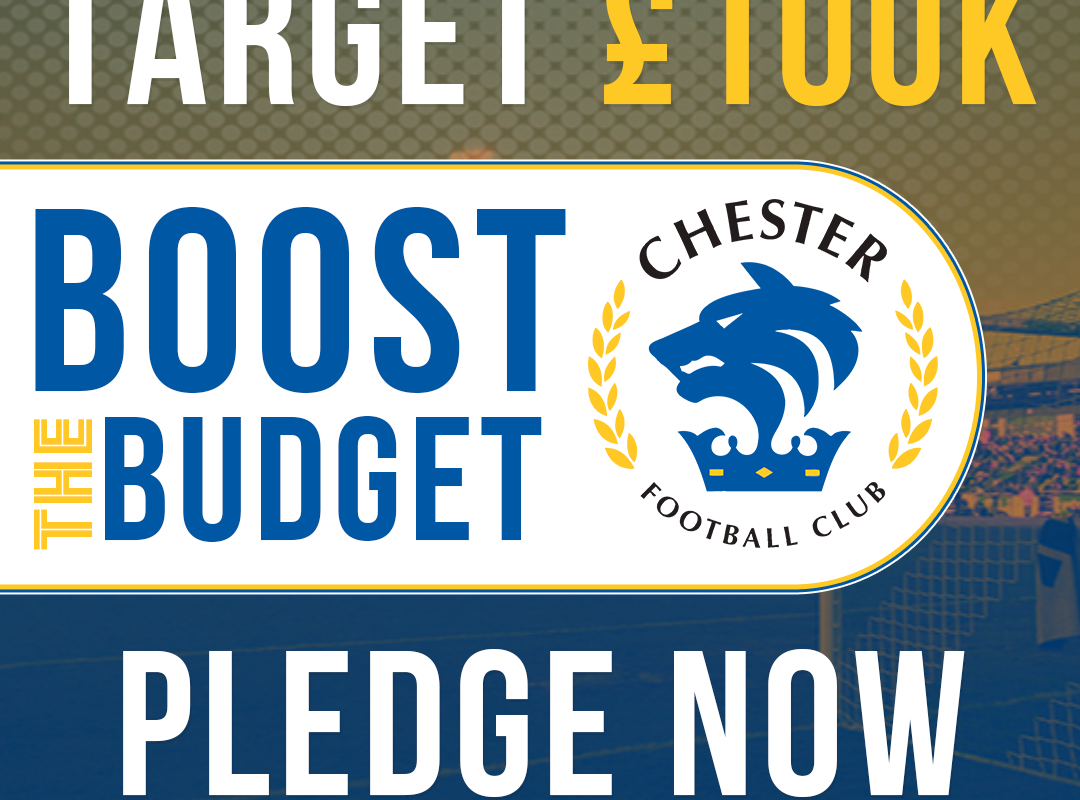 BOOST THE BUDGET | Nathan Eden is Backing the Blues!
Thanks to the generosity of one Chester FC fan, further prizes have been added to our fan experience draws for Boost the Budget!
Nathan Eden, a Blues supporter living abroad, has already paid in full to join 'Club Legend', the highest tier of our First Team Playing Budget fundraising drive.
He is unable to fulfil some of the prizes, and kindly suggested donating them back to the club.
This means that a training session with the management team, two tickets to the End of Season awards and a special meal with the Blues bosses are now up for grabs!
Everyone at the Club would like to thank Nathan for his incredible support.
Director Adam Langan said: "The support of Chester fans all around the world never ceases to amaze me – and Nathan is another example of this. We truly are all in it together."
Nathan added: "I'm not in the UK very often so I was more than happy to donate my prizes back to the club. However, if the managers or any of the players come to beautiful Abu Dhabi or Dubai at any point in the future, I'd be more than happy to take them out for dinner!"
At just £5 per month, your contribution to 'Our City' Tier One adds you into the Fan Experience Draws which take place every month. Thanks to Nathan's support, you now have more chances to win – so get pledging now!