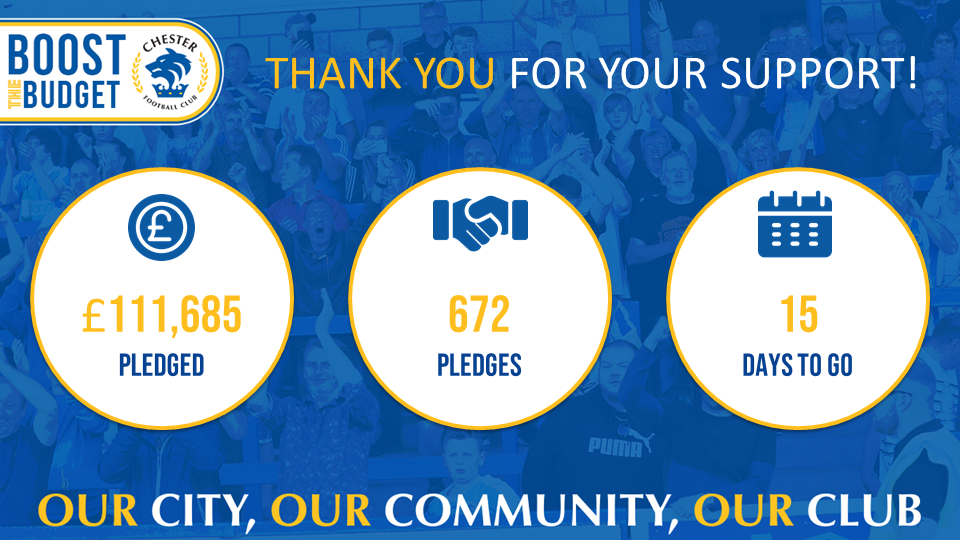 BOOST THE BUDGET | Our latest update with 15 days remaining
Over a month ago, Chester Football Club launched Boost the Budget, the most ambitious fundraiser in the club's history which aimed to raise £100,000 for next season's first team budget over a seven-week period.
Boost the Budget sought to give our management team the certainty they need about their playing budget in 2020/21, giving Chester FC the best chance of hitting the ground running next season.
After smashing past our £100,000 target within three weeks, our latest update is as follows…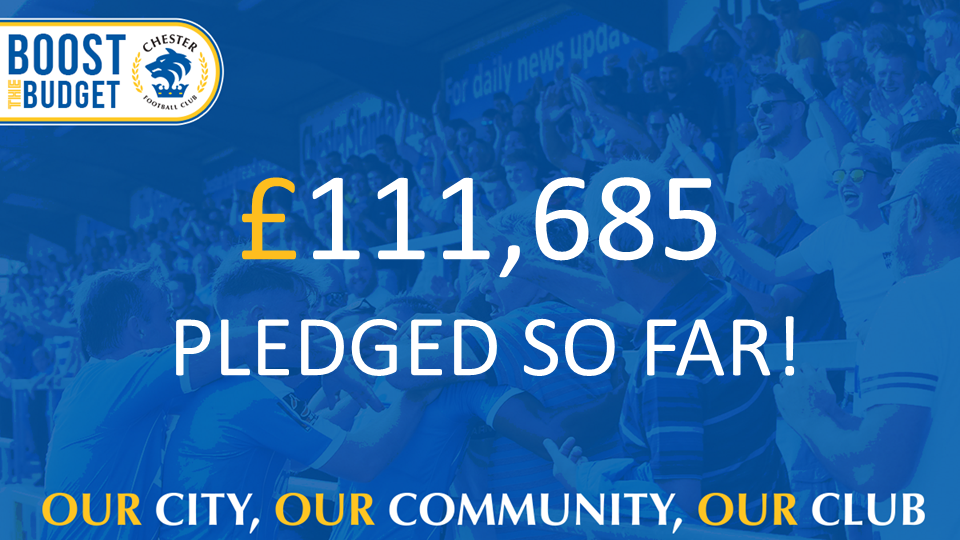 Thank you for your support, let's keep driving this number up.
We are also delighted to confirm that, as part of the FREE Child Season Tickets to the Community Trust scheme, we have hit the 450 mark thanks to your amazing efforts!
There are still loads of reasons to contribute, either via one-off donation or direct debit.
Our tiered reward scheme has been incredibly popular, giving fans special rewards for their contributions.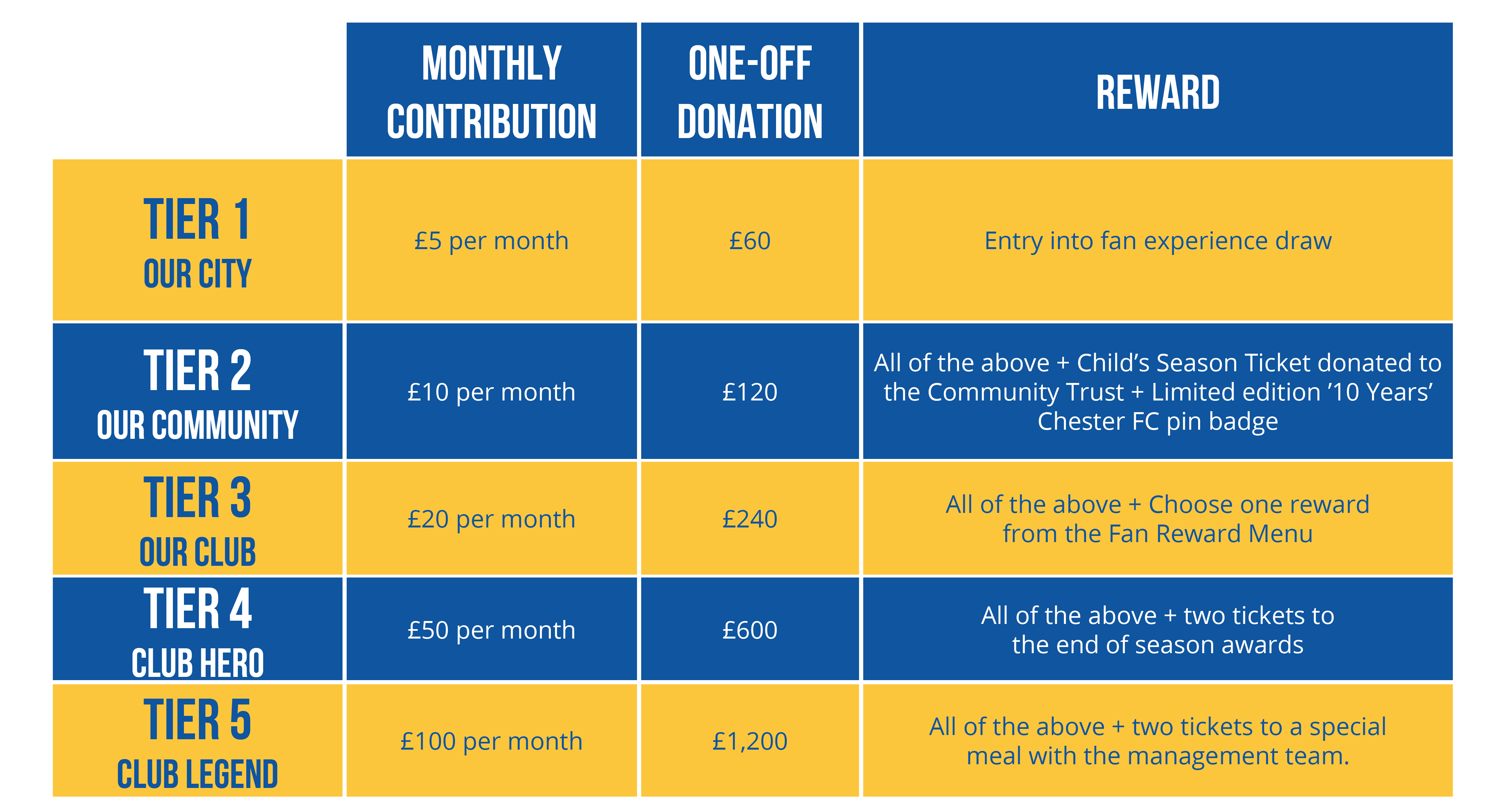 IMPORTANT! Whilst the deadline is 31st July to pledge to our Boost the Budget, the deadline to set up a Direct Debit is Friday 24th July. So make sure you get your Direct Debit set up in one of the above tiers in time so you meet our August payment deadline!