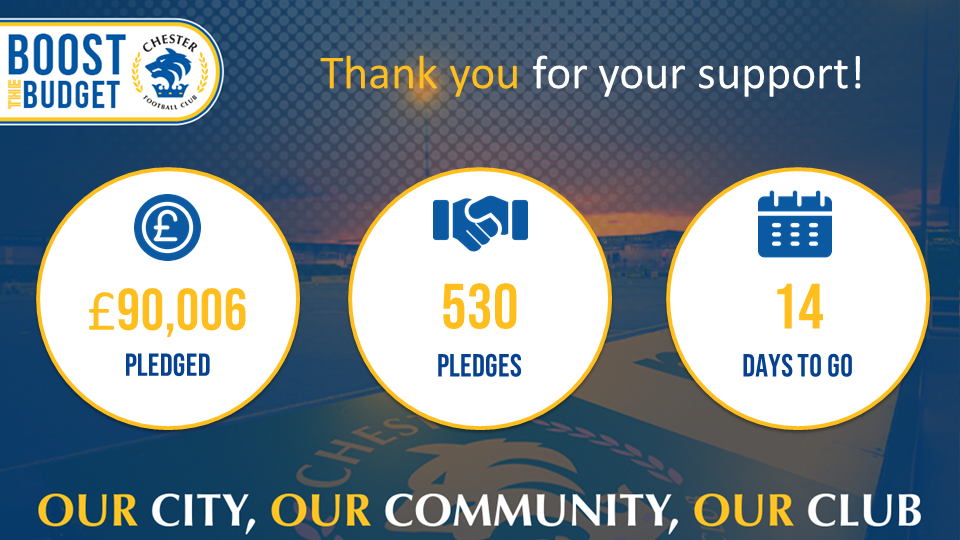 BOOST THE BUDGET | We are beyond the 90k mark in our latest update!
On 24th May, we launched the Chester FC Boost the Budget scheme for 2021/22.
Many of last year's contributors have shown remarkable support and generosity in opting to renew your pledge for 2021/22, which got us over halfway to Target £100K in our first update. Now we have just two weeks left to hit #Target100K!
Here is your latest total…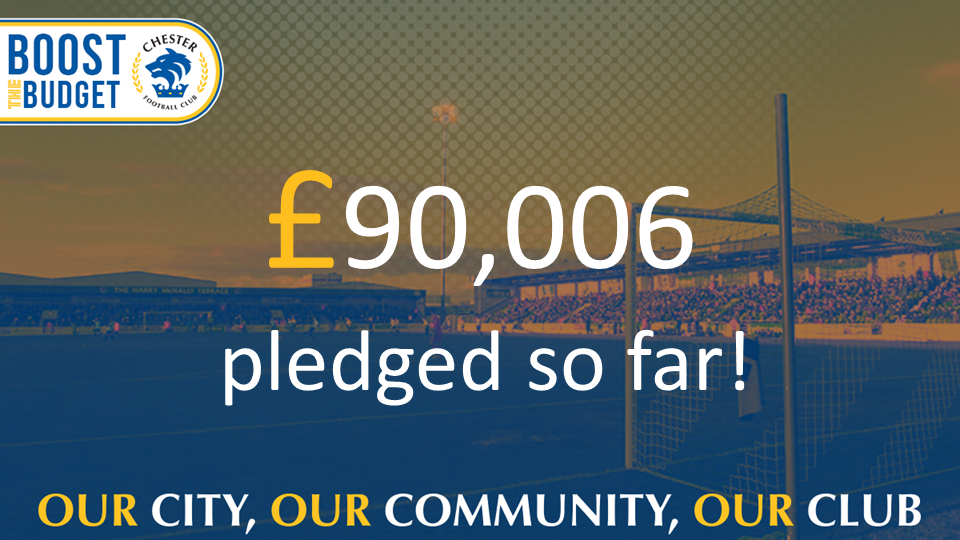 We are beyond the 90K mark now. Thank you for your support as we look to beat #Target100K!
This week, Blues Joint Bosses Anthony Johnson and Bernard Morley used their own business, BreakOut Soccer Stars, to pledge to BTB and help us get closer to our goal! Click here to read more.
Make sure you spread the word as we look to push towards our target. The deadline is two weeks away now, so we need all of your incredible backing to hit our goal. The more successful we are working together on BTB, the better chance Bern and Jonno have for the upcoming campaign with their talented squad.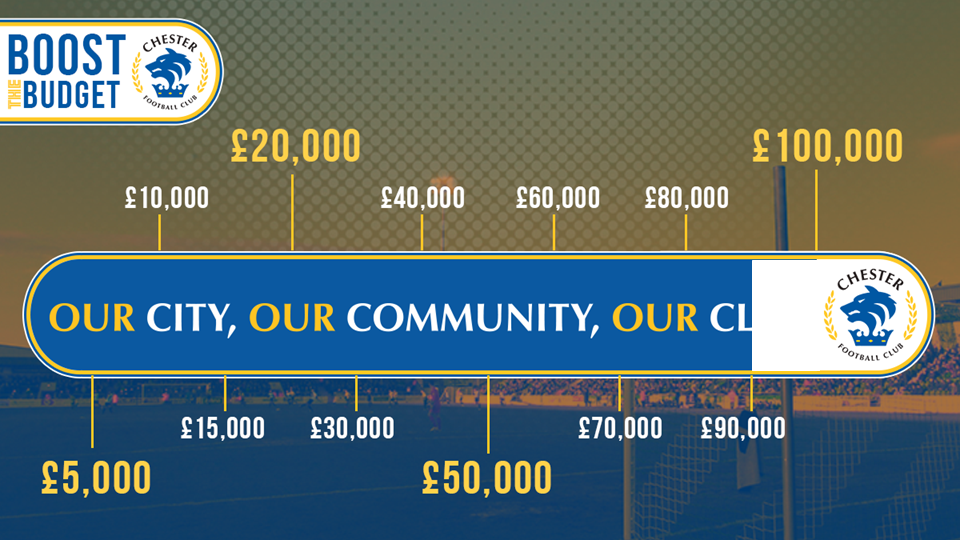 Don't forget, you are not just supporting the First Team directly, you also have the chance to claim some fantastic prizes and opportunities through our reward scheme.