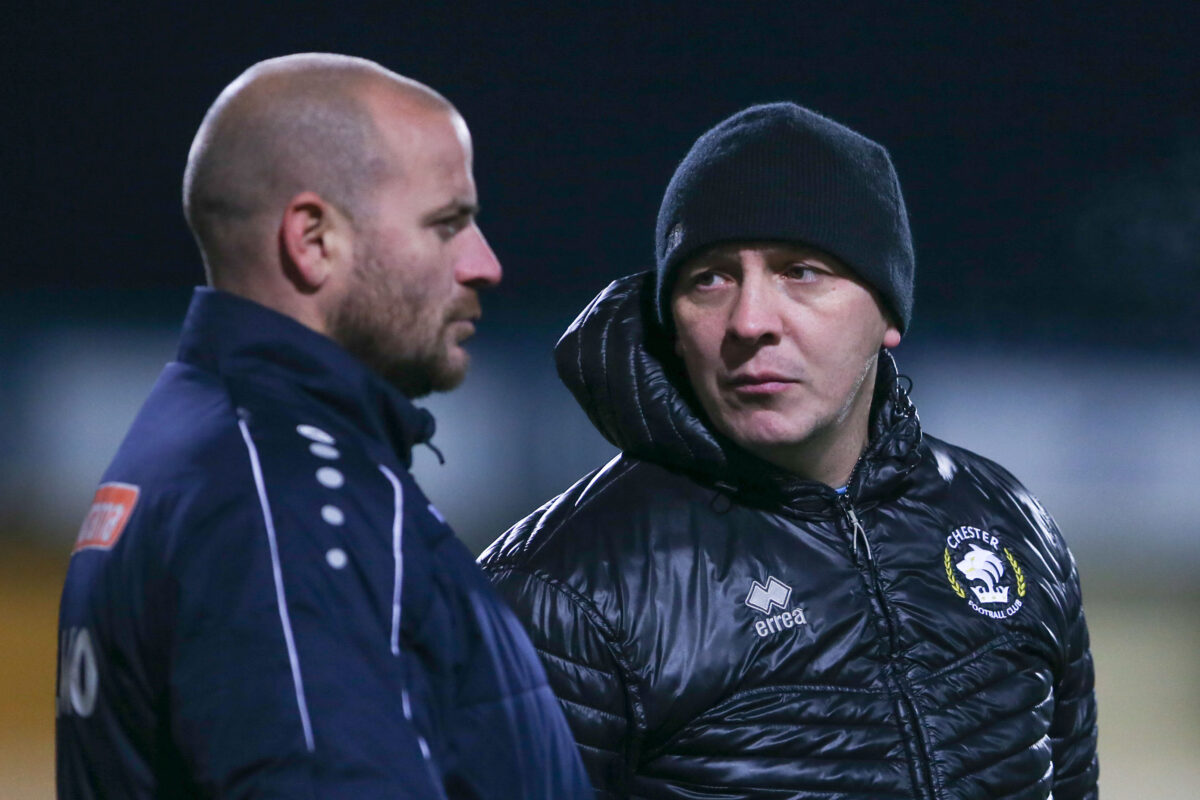 BREAKING | Bern and Jonno to feature in Chester vs Bury Fundraising Match!
This morning, we revealed that a Chester All Stars team would be taking on a Bury Legends side in a celebration and fundraiser match on Friday 15th May, at the 1885 Arena (kick off 7.30pm).
Advance Tickets for the event are available from the club webshop – CLICK HERE
Both Chester and Bury are in the squadbuilding phase at present, and the All Stars can reveal that the first players confirmed to take part are current Chester managerial duo Bernard Morley & Anthony Johnson, or as we know them Bern and Jonno.
Both managers have a strong connection to Bury, and were really keen to show their support for Bury AFC and their plans to secure football in BL9.
Jonno, a Bury fan said, "To be one of the managers of Chester but a supporter of Bury and be involved in this game means so much to me. Knowing what happened to our great club and then seeing the team I've supported since a boy go through the same thing, means I can play a small part in raising funds and awareness to how perilous of supporting a small club can be."
Meanwhile, Bern was also keen to lend his support to the event, "I'm delighted to be a part of this special occasion. Now's the chance to get right behind the game and support both clubs as best as we can. It will be a great game and day for all involved in it and I'm sure both Chester and Bury fans will come out in great numbers to both celebrate the occasion and raise valuable funds at the same time!"
Squadbuilding continues and co-organiser Jeff Banks, confirmed that a number of names have been approached, "What I really wanted to do to celebrate the first 10 years of Chester FC's reformation was to try and get the team that played our first League match at Warrington Town back in August 2010 back in a blue and white shirt again for one special night and I hope to announce some of those and other players in the next few days and weeks! The Chester All Stars Team Manager will also be revealed on Friday."
Get your tickets for the Chester FC celebration on our webshop today. Proceeds from the event will be split between both Chester FC and Bury AFC.