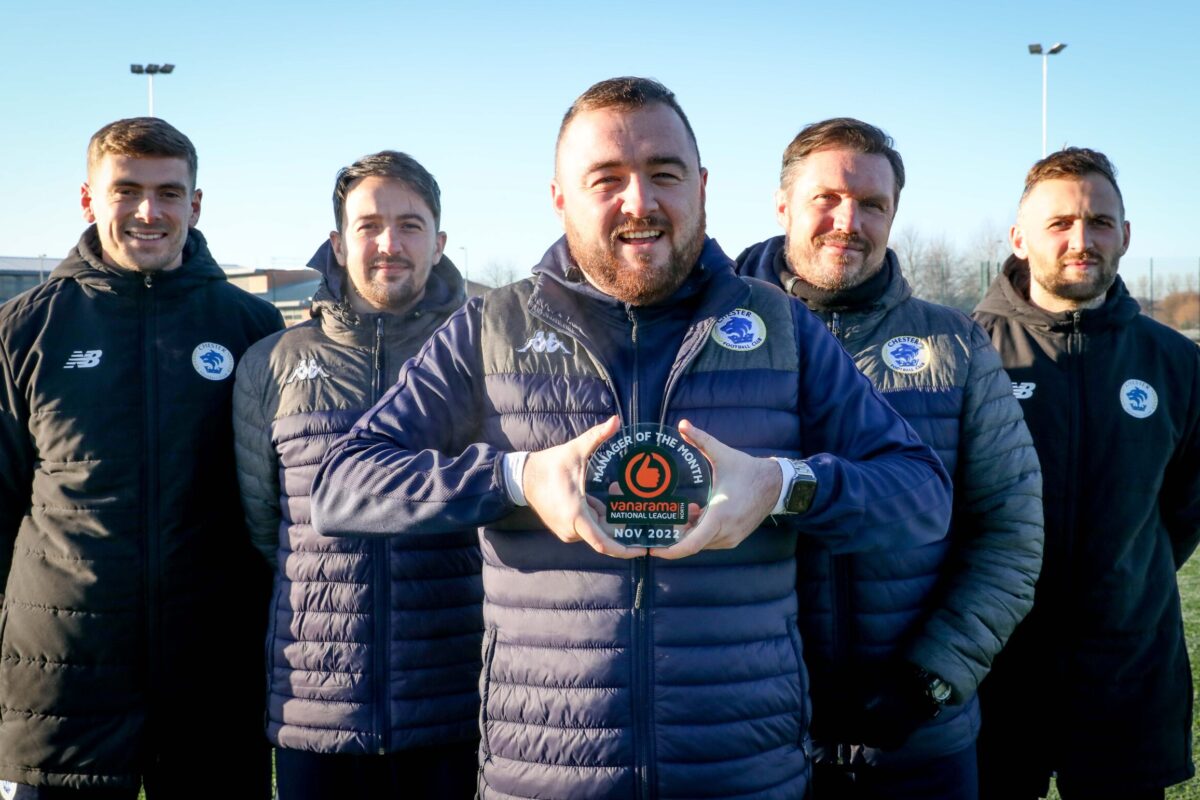 Blues boss named Manager of the Month for November!
Chester FC Manager Calum McIntyre has won the Vanarama National League North Manager of the Month Award for November!
Under McIntyre's leadership, the Blues were unbeaten in their six league games – winning four of them – and currently now sit third in the table.
They scored 12 goals in their six league encounters, conceding on just four occasions and keeping three clean sheets.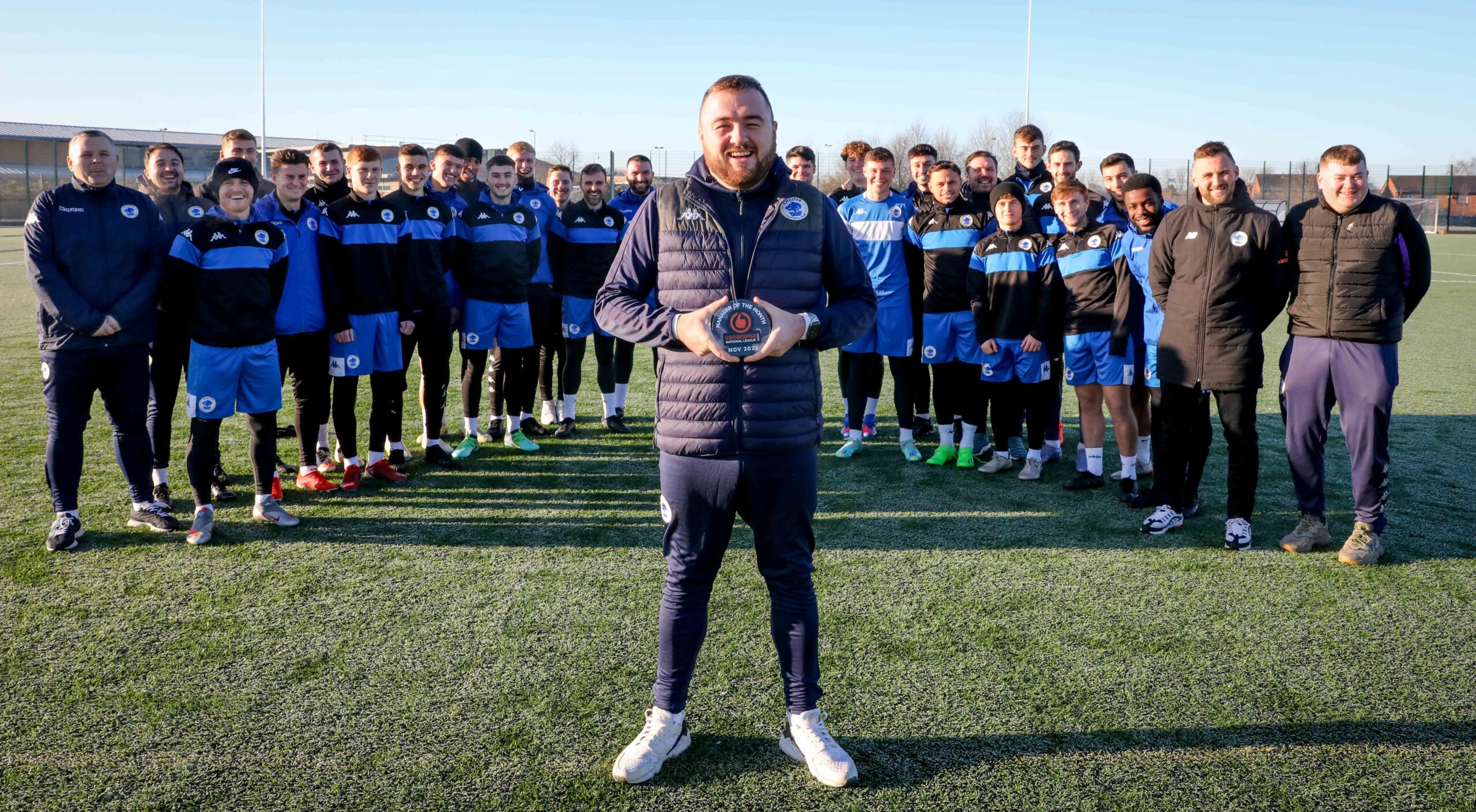 And just to add further weight to an impressive month, four of the six matches came away from home – while the Seals also progressed in the FA Trophy with a home win against Lancaster City!
Calum had this to say after collecting the award: "It's obviously nice to be recognised for the work during a period of time and I am very humbled to receive this award, but I think it would be much more appropriate to reflect on the achievements of the team during November and across the season so far.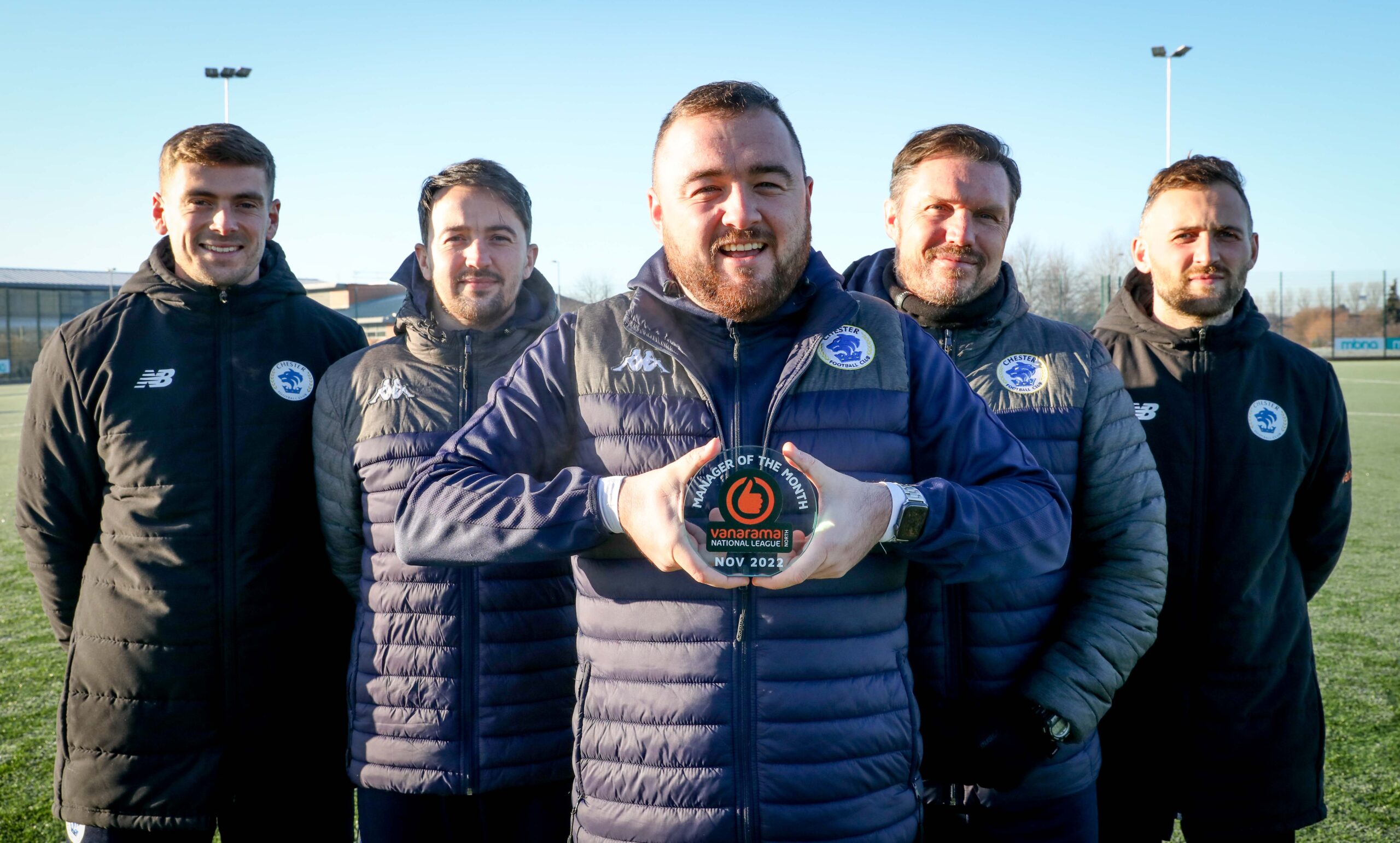 "I am merely the individual when in truth I am being recognised for the performances of the team that I am honoured to work with day in day out. It is the performances of our group of players that put together such a fabulous run of form and it is important they are recognised as the impressive collective that they are.
"Equally, the team behind the team, Colin Woodthorpe, Mike Allcock, Luke Davies, Liam Stoneley and Tom King as well as the team of volunteers behind the scenes have more than played their part in the small recent success.
"Togetherness is everything for us at this club and any successes, awards or individual accolades that are won will be won and recognised together as a group."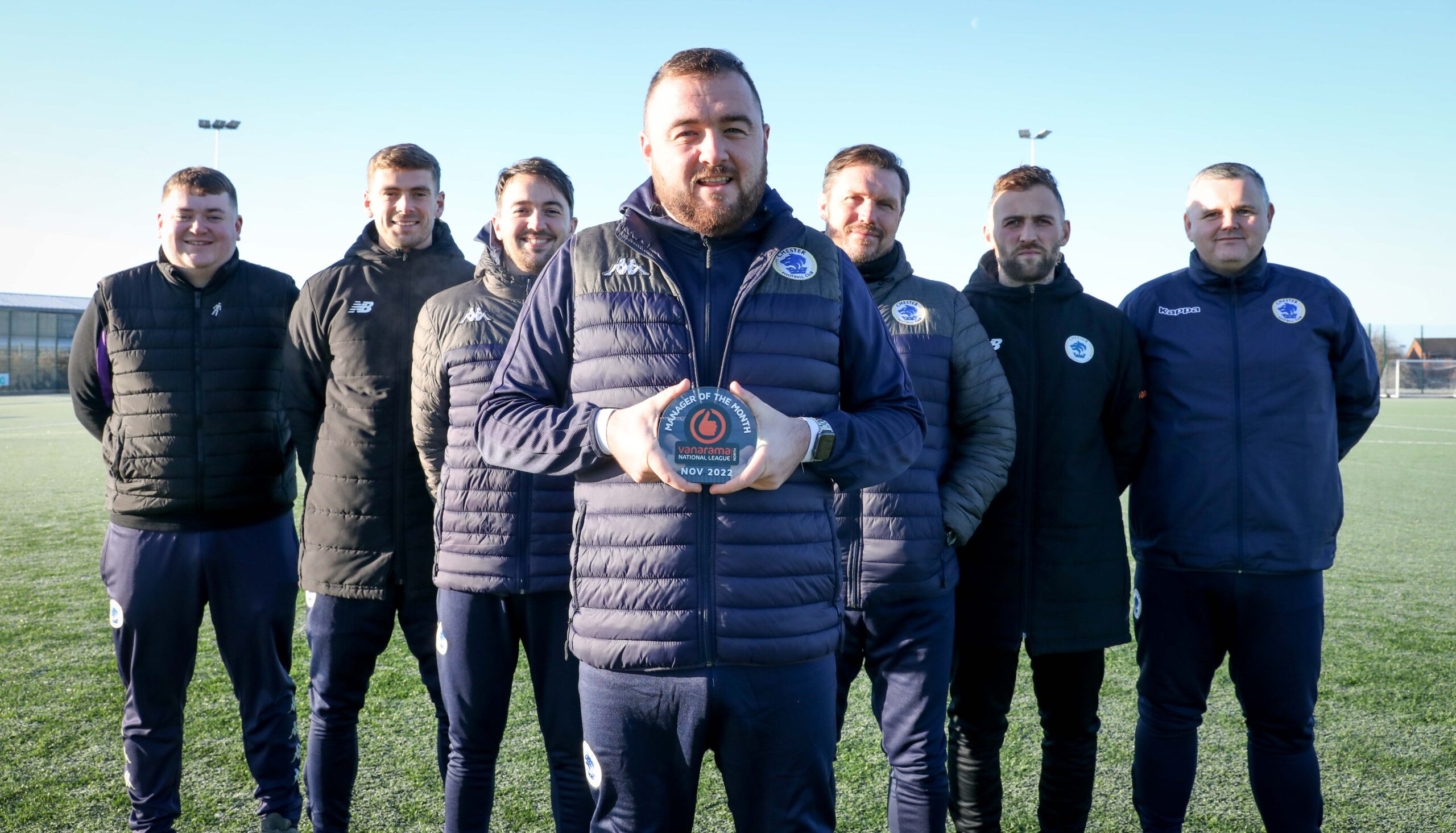 Everyone at the club would like to congratulate our Manager for all of his hard work and this fully deserved recognition.