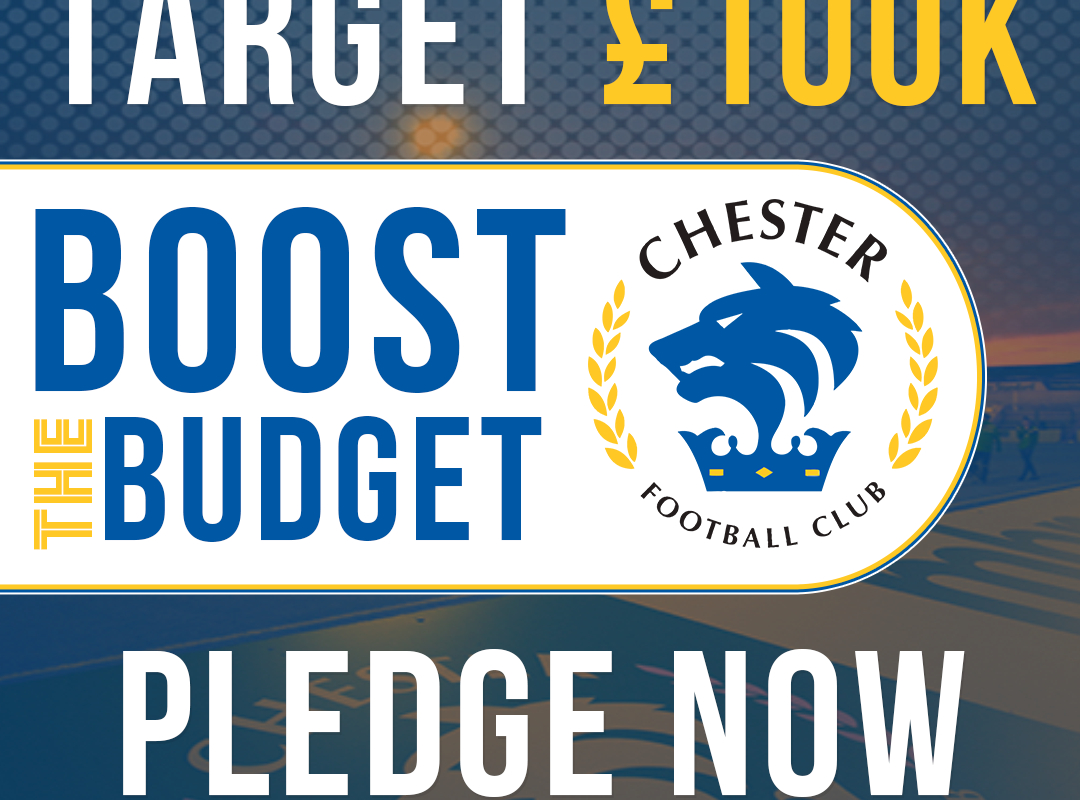 BREAKING | Boost the Budget launched for 2021/22!
Chester FC are delighted to announce the return of the Boost the Budget scheme for 2021/22!
Launched for its second season, this fundraising drive remains as important as ever to give our team the best possible chance of being competitive in the upcoming season.
The target is clear. To raise £100,000 for the first team playing budget. However, we raised more than £115,000 last time around and truly believe our incredible supporters can surpass this target.
The more successful we are working together on BTB, the better chance Bern and Jonno have for the upcoming campaign with their talented squad.
An update will follow with a first total in the next few hours, as contributors from last year have already been contacted and so many of our fantastic supporters have opted to renew their pledge for this term.
Don't forget, you are not just contributing to our football club and raising vital funds – there is also an exciting five tier reward scheme giving you the chance to win fantastic prizes and claim unique merchandise and experiences.
Joint Managers Anthony Johnson and Bernard Morley said: "Boost the Budget is a hugely important scheme for this club, and we hope our incredible supporters firstly back us with the much-needed funds and secondly take advantage of the exciting reward scheme.
"It was fantastic to see how well supported Boost the Budget was in its first year, and we hope we can progress and smash through that total this year.
"It wasn't the same without you in the stadium during 2020/21, but you will have seen through the live streams, the impact your contributions had on the team; a group of players giving absolutely everything for this club and playing a stylish brand of football.
"As a fan-owned club we have to be self-sustainable, but we know you share our ambition and desire to take this club to the next level and your support through Boost the Budget is pivotal to that."
The scheme opens today, Monday 24th May, and will run until Friday 30th July 2021.
We welcome any contribution that you can make either as a one-off payment or via monthly direct debit.
Chair of the CFU Board Andy Morris said: "Boost the Budget is a fantastic scheme which directly invests and supports the first team in our pursuit of achieving the highest possible finish in the 2021/22 season.
"The amount raised last year was incredible and without the contributions made by supporters via Boost the Budget we would have not been able to give the management team the resources to produce a team which played such attractive football during last years curtailed season.
"The challenge for our supporter base is to now exceed last season's amount and show everyone what this Club means to us."
There are five tiers of Boost the Budget rewards available for those who can commit to contributing above £5 per month (or equivalent one-off payment) to our playing budget.
The tiers are: Our City, Our Community, Our Club, Club Hero, and Club Legend – and each tier brings additional rewards as you raise your contribution.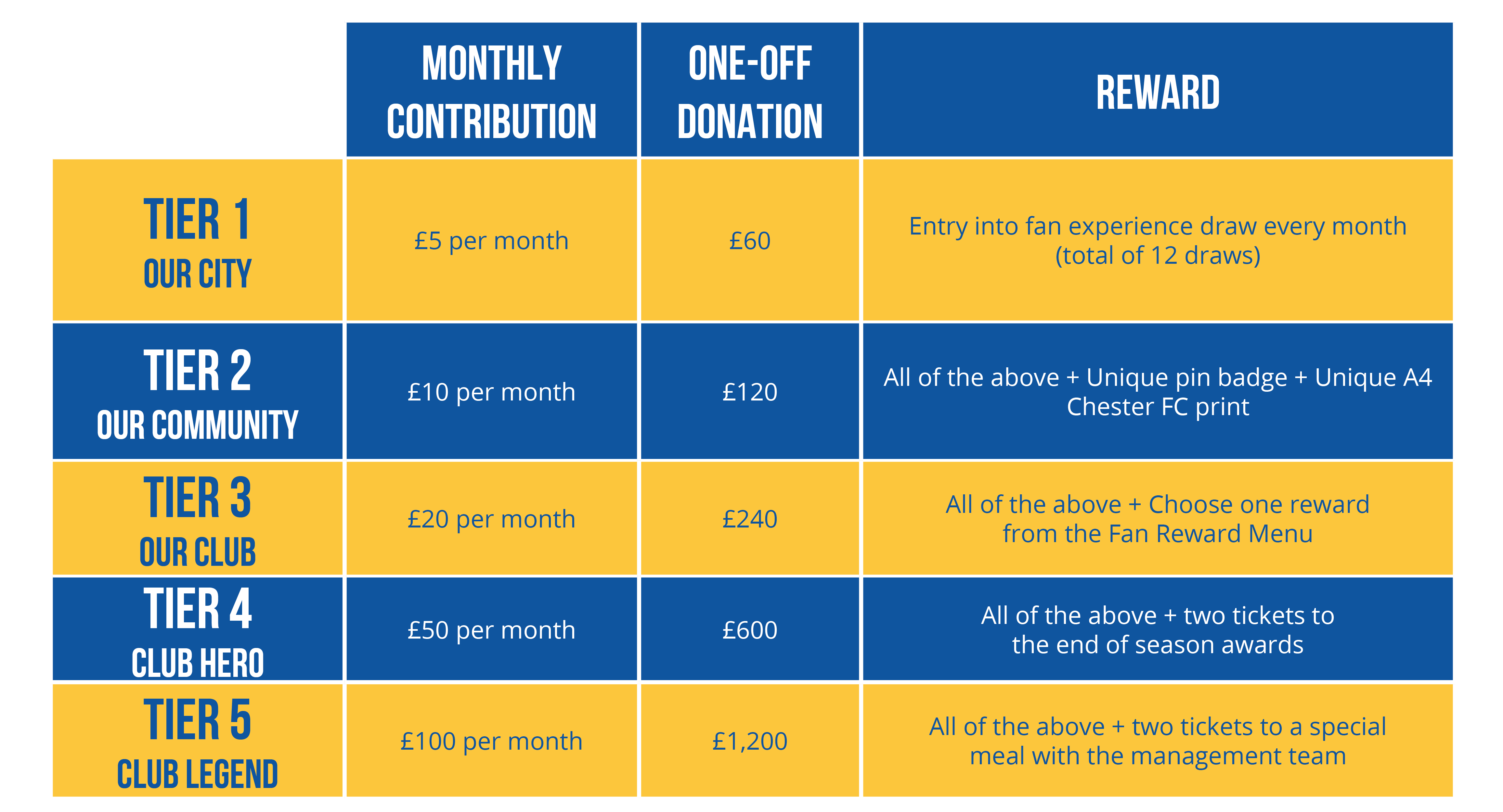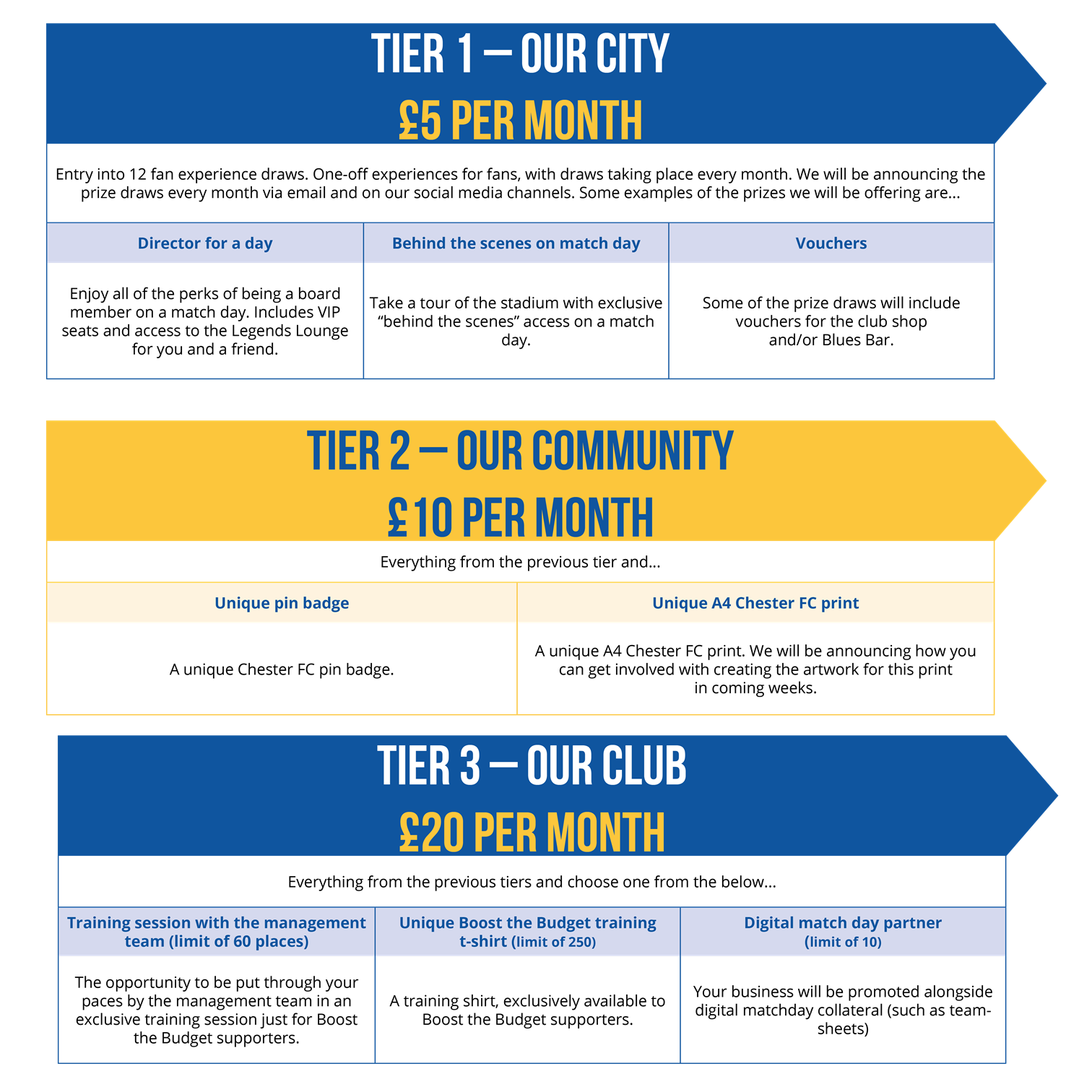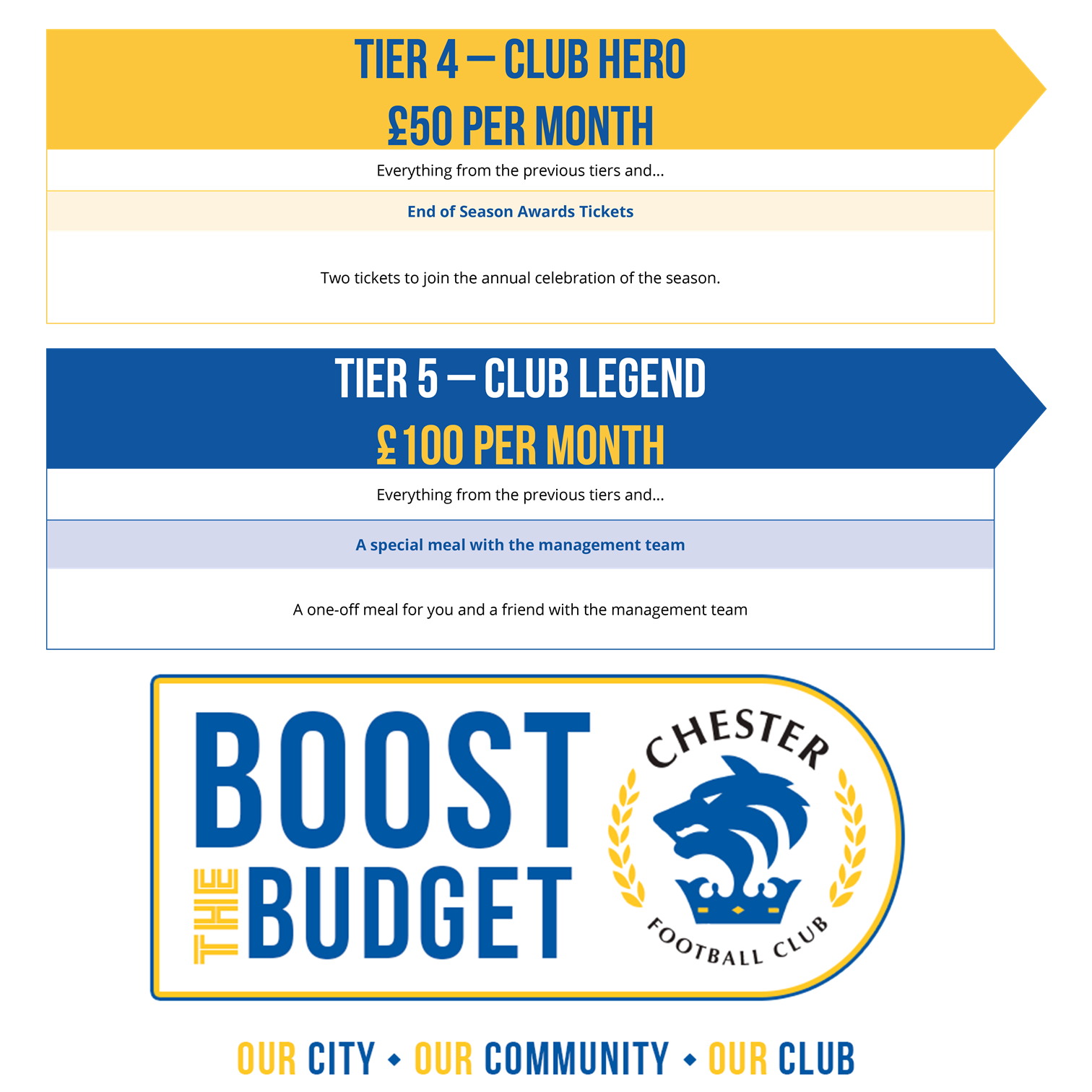 Rewards will be available to those committing to a direct debit at the level indicated or paying the equivalent one-off amount.
Direct debits will come out of accounts on the 2nd of each month. In calculating the total raised, we will count the total amount pledged via direct debit plus one-off contributions.
Thank you for your continued support, please spread the word, and we hope you can help to Boost the Budget!