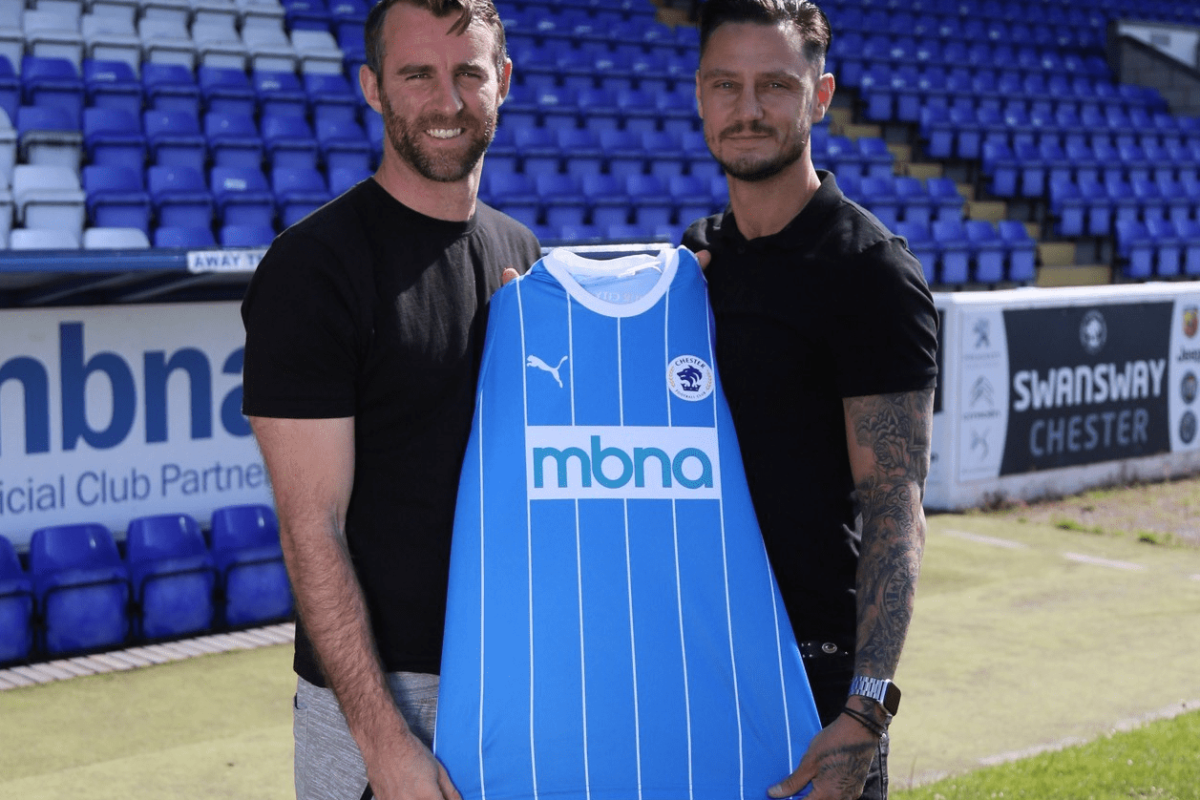 BREAKING | Chester FC and MBNA sign new three-year deal!
Chester FC are thrilled to confirm that MBNA have penned a further three-year deal with the club as our Principal Sponsors.
The Chester-based Banking experts have been pivotal to our fan-owned football club, supporting Chester FC since its reformation in 2010, and will continue to do so with a new record sponsorship deal – further underlying their commitment to the city and its community.
MBNA will maintain their support of the Chester FC First Team, but also the Women's side and our Community Trust. They will remain on board to take their sponsorship until at least 2022.
Speaking on behalf of the football club, CFU Vice-Chair Andrew Morris said: "As a Club, we are delighted to secure this record sponsorship deal for the next three years.
"It shows the continued commitment of MBNA towards the Club since their takeover by Lloyd's Banking Group.
"The support that MBNA provide the Club goes far beyond that of a traditional sponsorship deal, evident with the development of our Club Website and work done in partnership on community activities via the Community Trust.
"As a large local employer we will continue to work closely with MBNA over these next three years, as well as their other local partners Chester Racecourse, Storyhouse and the Chester Marathon, to develop further a joint relationship within the community that reflects well on all organisations and is aligned to our values and culture."
"The support we receive from MBNA is outstanding and extends far beyond the first-team," said Jim Green, Community Trust CEO.
"MBNA's sponsorship of women's football has been key to its success in recent seasons and the club now has a women's team, under-18s team and a thriving girls programme, creating opportunities for female players of all ages to wear the blue and white stripes.
"The Community Trust is proud of the impact it is making locally, and the support of the MBNA Foundation is integral to this, allowing us to develop strong partnerships and deliver a wide range of programmes and activities to engage and inspire hundreds of participants every week."
Steve Wright, Head of Credit Card Acquisition at MBNA said: "MBNA are delighted to have renewed their contract with Chester FC for another three years and we wish them all the best of luck for the new season in the National League North."