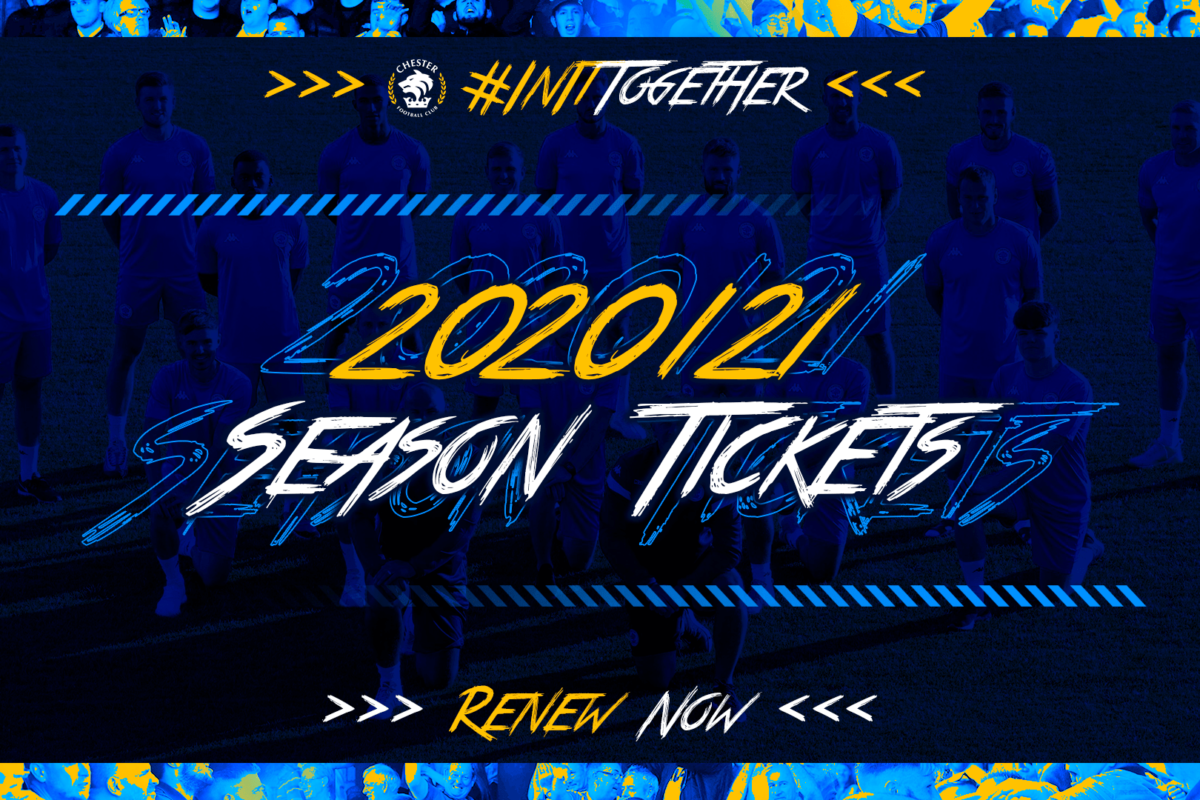 BREAKING | Chester FC Season Tickets available for renewal NOW!
Chester Football Club are delighted to announce that fans are now able to renew their Season Tickets online for the 2020/21 season.
The club are working towards a start date of October 3rd at present, and you can now secure your place at the Deva Stadium by renewing your Season Ticket up to and including Friday 4th September.
Earlier this morning, the Blues announced an exciting new partnership with Online Ticketing company Kaizen – which now enables the club to process renewals online and make it as easy as possible for supporters to purchase tickets now and into the future.
Season Ticket holders will receive an email this evening with the link to the ticketing portal – please note some may have already received theirs throughout the day.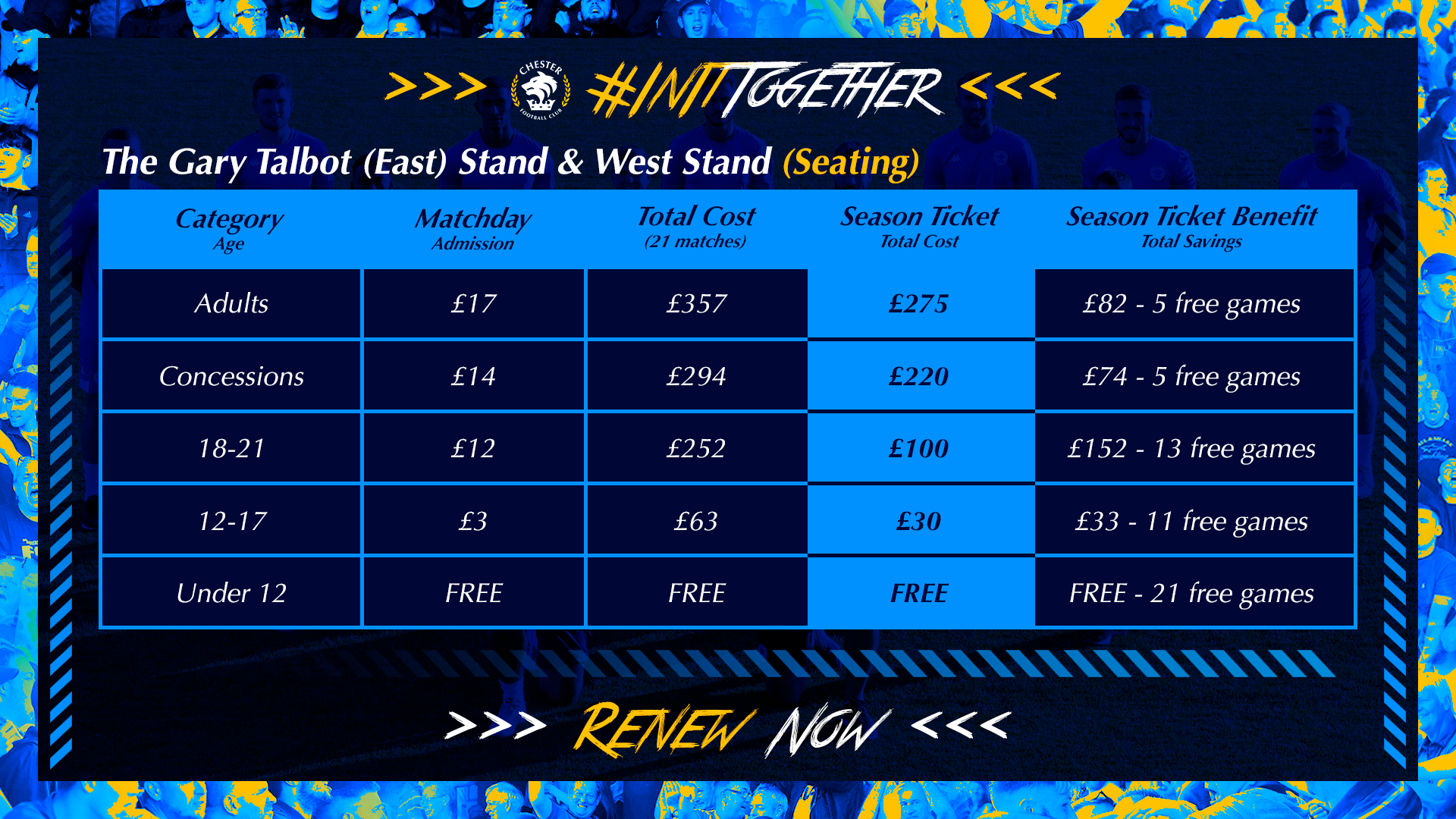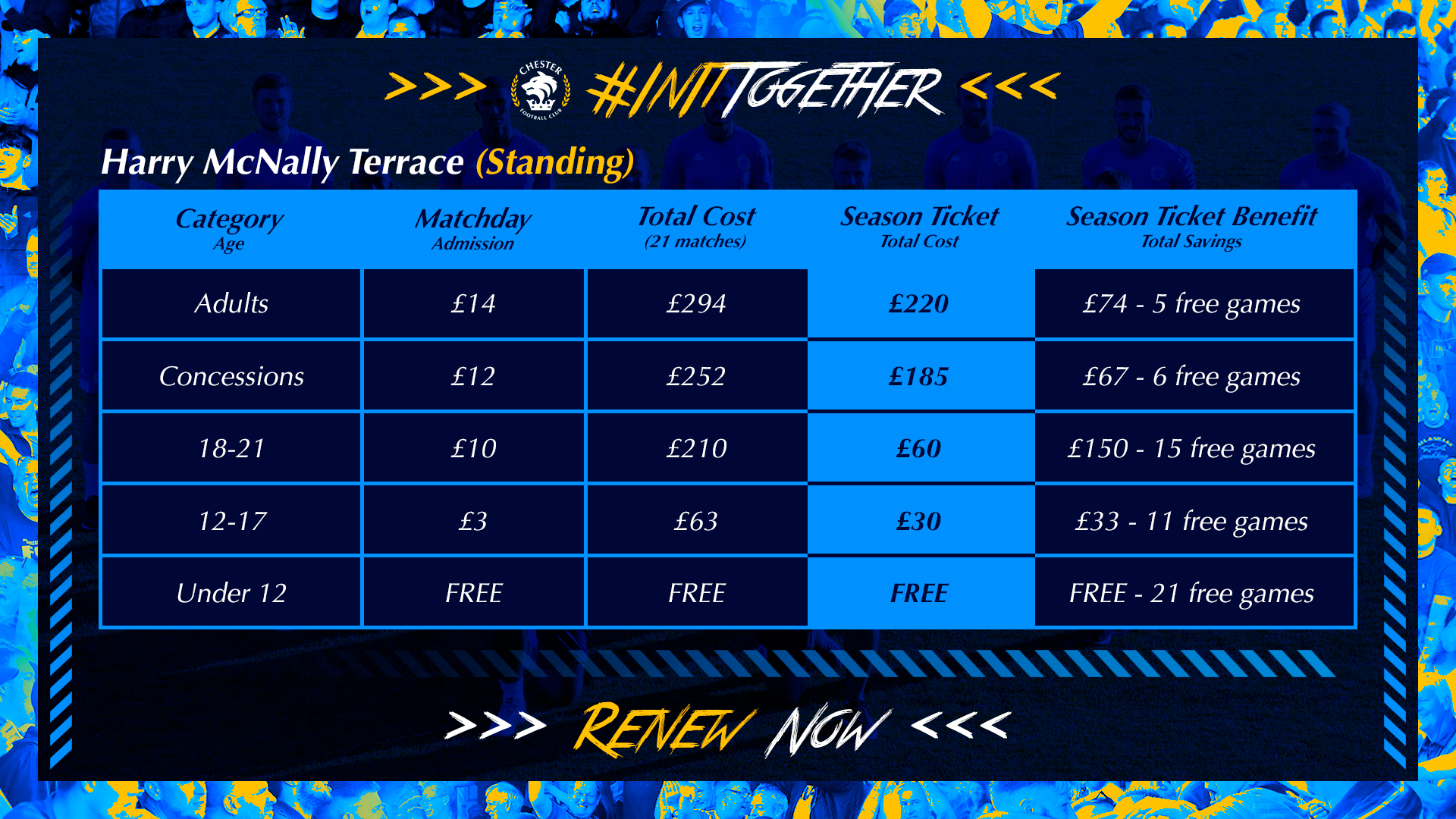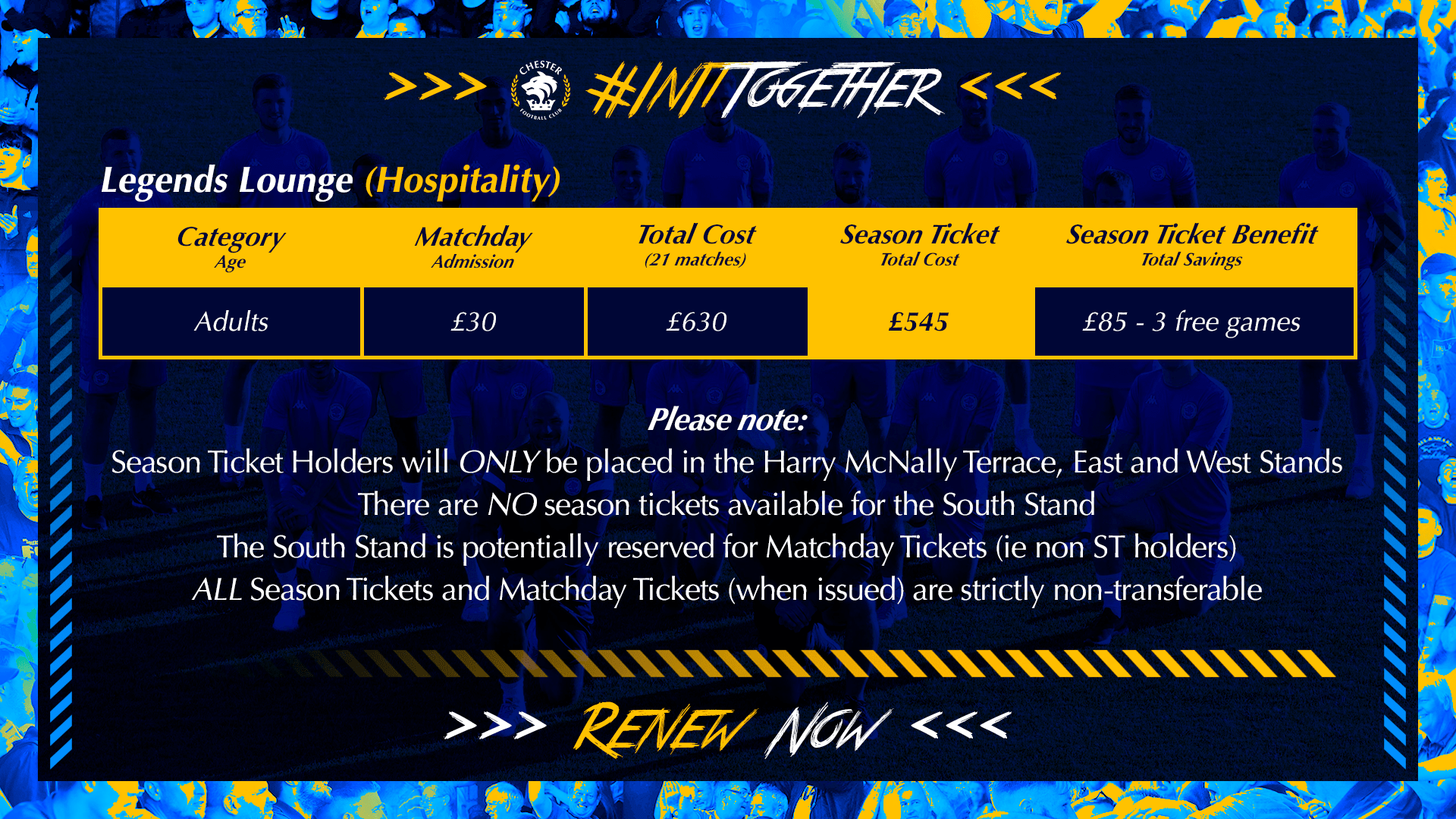 We are currently in the process of re-opening the Chester FC Ticket Office at the Deva Stadium this week, and as such we are aiming to open the box office for those not able to renew online, from 10am Wednesday 26th August (this will be confirmed in due course).
Please note that we are currently unable to accept any NEW season ticket applications due to the Covid-19 restrictions.
Jeff Banks, Director of Fan Engagement, said: "The last few months have been extremely challenging for our club, but we are delighted to now be able to invite fans to renew their season tickets for the forthcoming season.
"As a fan owned football club, every season ticket purchase will enable Bern and Jonno to strengthen our squad for the forthcoming season.
"Along with the fantastic support displayed by our fans during the recent Boost the Budget campaign, where over £115,000 was pledged by our superb fans, it shows that every pound makes a positive difference for Chester FC."
The move to online ticketing for the 2020/21 season means that fans will now receive Season Tickets in the form of a 'Swipe Card' that will replace the paper books previously used. The swipe cards will be used at the point of turnstile entry, where the barcode will simply be scanned to allow entry.
Given the current challenges the club will also be adhering to the social distancing guidance. To ensure the safety of our supporters and staff, season tickets will be allocated to the same stand – however it is likely that your seat will be different this season. It is our hope and intention to return you to your 2019/20 seat for season 2021/22.
Please see our list of FAQs that was published on the Chester FC website on Friday if you have any further questions – CLICK HERE.
Thank you in advance for your support and renewals for 2020/21!