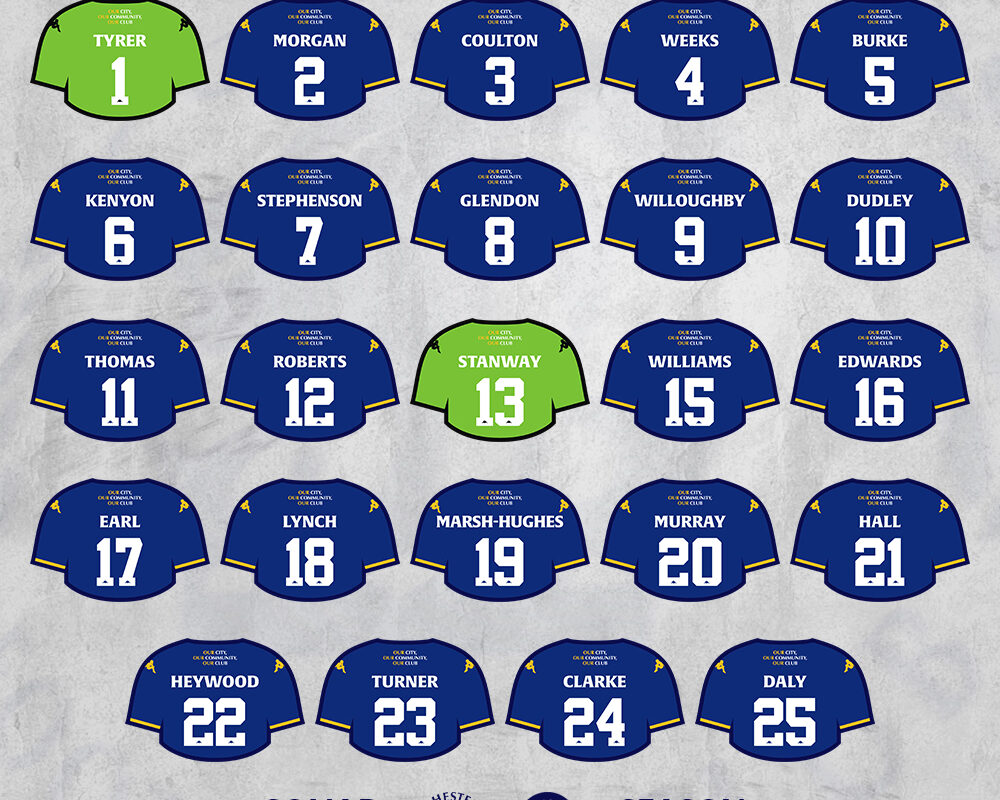 BREAKING | Chester FC Squad Numbers revealed for 2022/23!
Chester FC can confirm our squad numbers for the upcoming National League North campaign!
Harry Tyrer takes the number one jersey, with the returning Jamie Morgan claiming the number two shirt, as Kev Roberts moves to 12.
Striker Kurt Willoughby takes number nine, with Alex Kenyon wearing six. One of our own, Harrison Burke, moves from 14 to the number five shirt – previously worn by retiring defender Danny Livesey.
The full list is as follows…
1 Harry Tyrer
2 Jamie Morgan
3 Lewis Coulton
4 Declan Weeks
5 Harrison Burke
6 Alex Kenyon
7 Darren Stephenson
8 George Glendon
9 Kurt Willoughby
10 Anthony Dudley
11 Adam Thomas
12 Kevin Roberts
13 Wyll Stanway
15 Matty Williams
16 Liam Edwards
17 Lewis Earl
18 Joe Lynch
19 Lloyd Marsh-Hughes
20 Iwan Murray
21 Kole Hall
22 Ollie Heywood
23 Sam Turner
24 Zack Clarke
25 Reece Daly