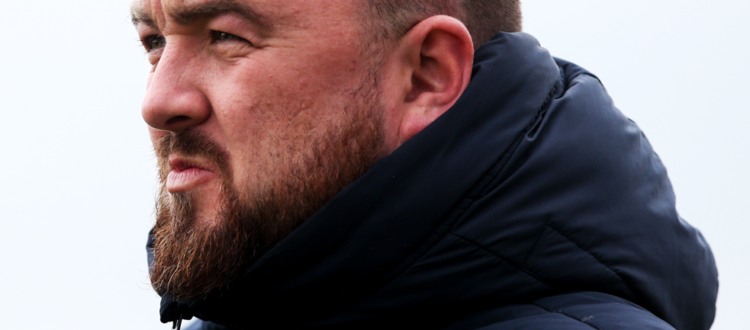 BREAKING | Chester FC Women to play at Deva Stadium in 23/24!
We are delighted to announce that Chester FC Women will be playing at the Deva Stadium during the 2023/24 season! 
Representing an exciting new chapter for our women's team, this is a significant milestone that will provide more opportunities to raise the profile of women's football in Chester, engage new fans and commercial partners, and support the team's on-field ambitions.
Games will be open to spectators with affordable, family-friendly admission prices and, for the first time, supporters will be able to buy Chester FC Women's season tickets, directly contributing to the future development of our women's and girls' programme.
Established in 2015 in partnership with Chester FC Community Trust and support from our principal partner MBNA, Chester FC Women now comprises of three teams and a full player pathway, with the senior side playing in the North West Women's Regional Football League at Tier 6 of The FA Women's Football Pyramid, a development squad and an Under 18s team, along with an FA Girls' Emerging Talent Centre for U10s, U12s and U14s.
Chester FC Women's Manager Martin Fitzsimons said: "This is a huge statement from our club. It marks a turning point in how women's football in seen in our city.
"During my time at the club, everyone has worked really hard across every aspect to make things like this possible. Last year we were awarded an ETC licence for our youth players, and now we have a permanent home at the Deva.
"It is a fantastic opportunity and the challenge for us now is to encourage supporters and families to come and be part of this new chapter, support the team and enjoy the matchday experience."
Fixtures for the new season will be released next month, with matches normally taking place at 2pm on Sundays.
Mike Vickers, Chair of Chester FC Community Trust said: "It has been fantastic to see the development of the women's game over the past decade, with the success of the Lionesses driving this growth, and, with the FIFA Women's World Cup coming up next month, the timing of this could not be better.
"The support of Cheshire West & Chester Council, Football Foundation, and the Westminster Foundation for the King George V Community Sports Hub project means the Deva Stadium is no longer used for training, which has helped make this step possible.
"On behalf of the club and Community Trust, I would like to express our gratitude to them."
We're still continuing to recruit players for the season ahead – for more information CLICK HERE!