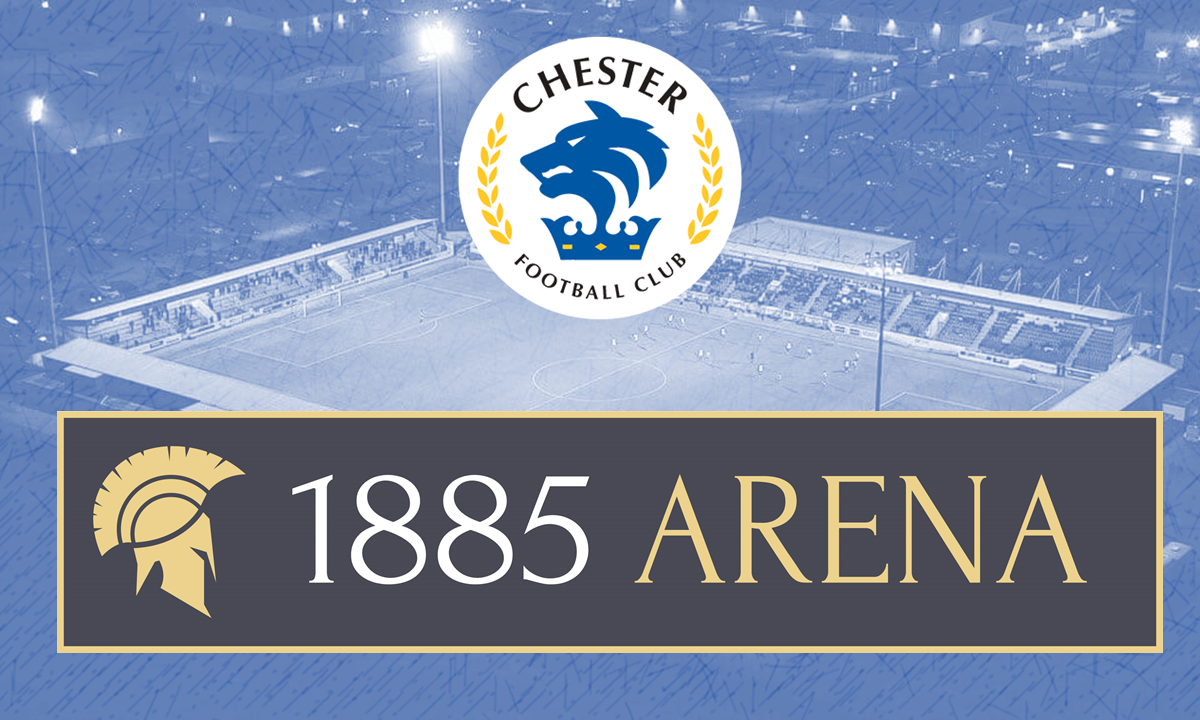 BREAKING | Chester FC's Deva Stadium renamed 1885 Arena
Chester Football Club can confirm the Deva Stadium will be renamed the '1885 Arena' initially until the end of the 2019/2020 season.
The announcement was confirmed this evening at the City Fans United AGM by club donator Stuart Murphy and is in reference to the founding of Chester Football Club in 1885 – following the amalgamation of Chester Rovers and Old King's Scholars and acknowledges the long-standing history of Football in the City.
Stuart Murphy's naming rights decision also revealed the early stages of plans for a redevelopment of the stadium and its surrounding area.

CFU Chair Dave Harrington-Wright said: "We are delighted to be finally able to release the new stadium name, and to welcome the sponsorship of the 1885 Group.
"This sponsorship shows further great commitment by Stuart to Chester FC, something I'm sure all fans will appreciate."
We look forward to seeing you all at the next league game at the 1885 Arena against Bradford (Park Avenue) on Saturday 30th November!