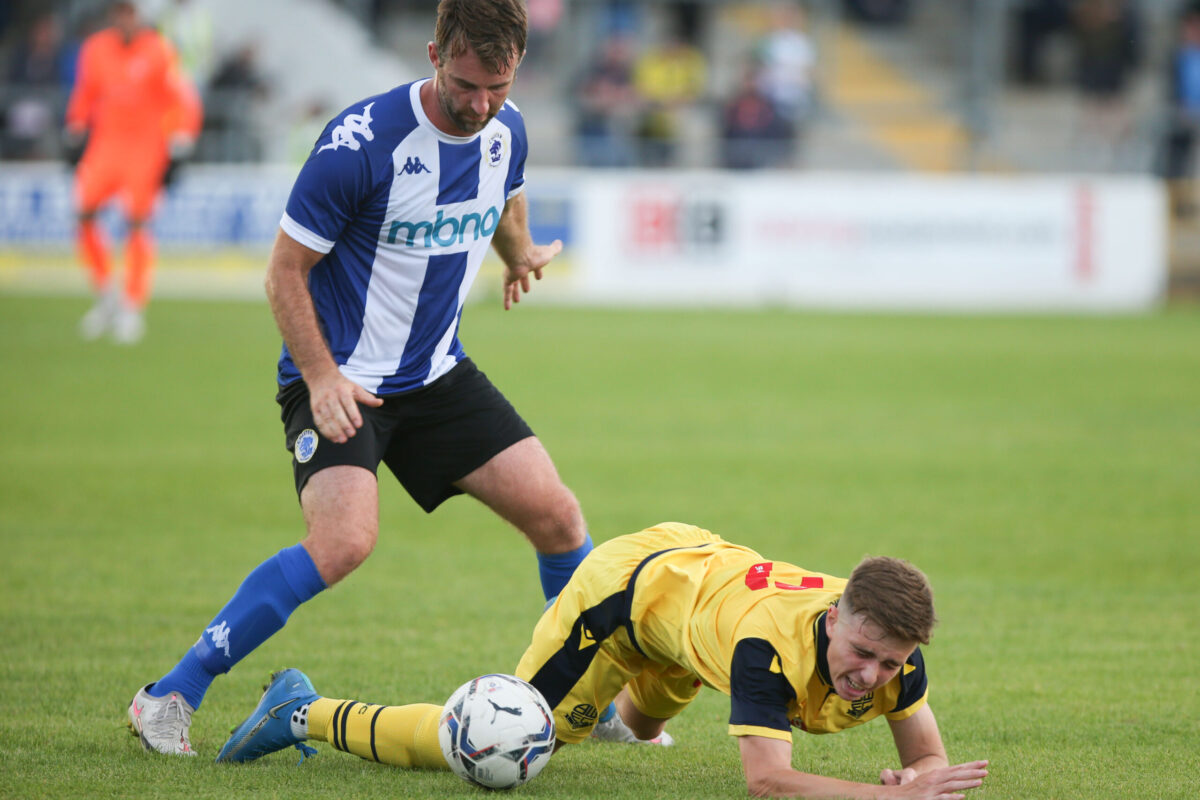 BREAKING | Danny Livesey to retire at end of the season
Chester FC defender Danny Livesey has confirmed he will retire from football at the end of the 2021/22 season.
The 37-year-old has served the Blues proudly since his arrival in 2018 and has made the difficult decision to hang up his boots after Saturday's last game of the campaign at Brackley.
Speaking to us following the Alfreton match, he said: "I'm retiring at the end of the season.
"I think I've given every last bit that I can and that my body will let me. I'm gutted, but I've always said that if I'm not earning my money then I'm no good to anyone.
"I'm not going to sign somewhere else when I'm breaking down all the time. I've had hamstring, calf, groin injuries. You feel like a little bit of a fraud by the end and that you're letting the team down.
"I just can't do it anymore."
Livesey arrived initially on loan from Salford City four years ago, and has always left his blood, sweat and tears out on the pitch throughout his 105 appearances for the Blues.
"I have absolutely loved my time at this football club," he said.
"I've been lucky with the fans too, the way they've taken to me. There are still a few fans now who will probably never give me any credit – probably the reason my wife stopped coming to watch me from the stands!
"But other than that, the majority have been incredible. They've accepted what I am, and I know what I am.
"I'm limited in what I can do, but what I do, I do it quite well. It's been a rollercoaster.
"I think covid ending the season last year and having those six months without playing a game, I just couldn't get going again and it's had a big knock-on effect.
"I love the club, spent four amazing years here and three of them have been really successful. It's been a really positive time in my life."
Some great results and memorable days in the blue and white for Danny.
Even as a defender though, his attacking exploits will always stand out as some of his favourite moments for the club!
"Probably the two braces are my best moments – at Nuneaton and at Worksop in the FA Cup!
"I never thought I'd get to 36 years old without scoring a brace and then manage to get two! There are funny things like this that make me look back and smile about this place.
"Also having the opportunity play alongside my best mate Grandy for these four years at the club.
"We've both had some stick at times but we've done alright and both of us have given absolutely everything every time we've stepped out on to the pitch."
So…what's next for Danny?
"I've just got a new job which starts in September for me in a school," he said.
"It's worked out really well. I'm excited about that side and that part of my life now.
"It's time to throw all of my enthusiasm into that and see if I can make a success of it."
Everyone at Chester FC would like to thank Danny for all his time and efforts at the football club, he has been a tremendous servant. We wish him all the best in the next chapter in his life!