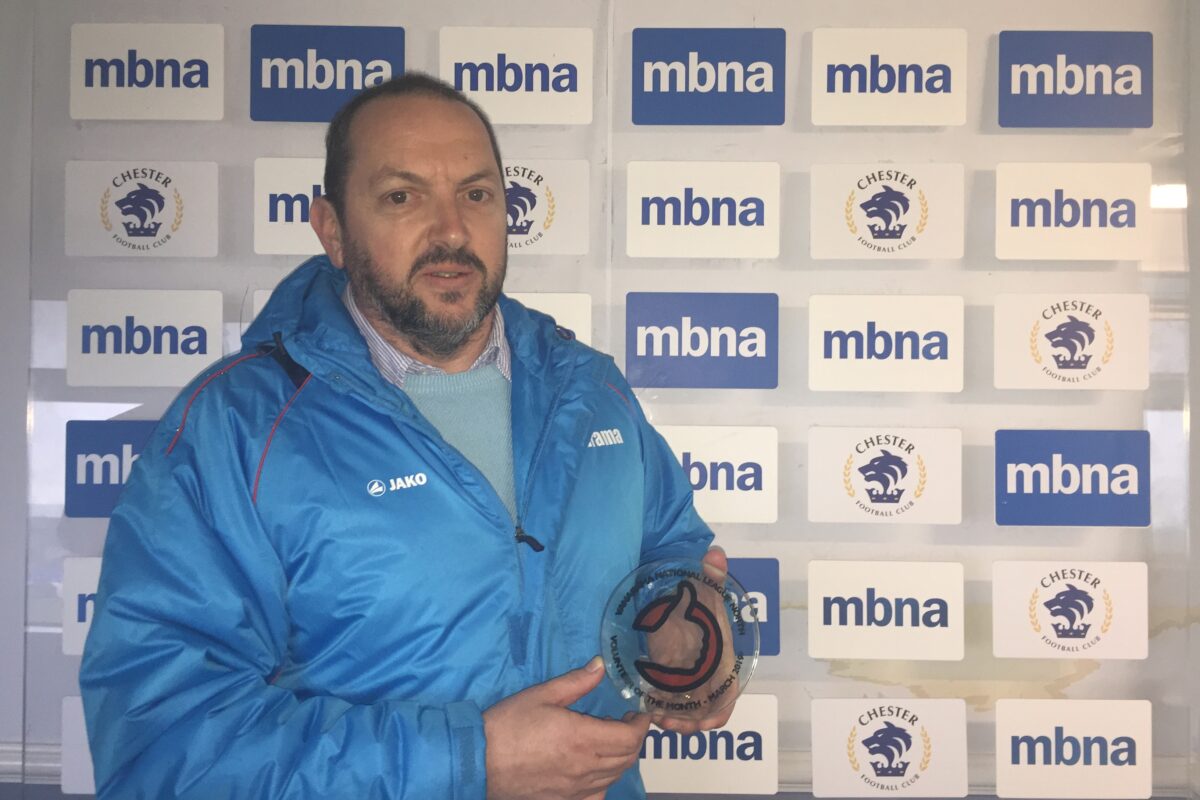 BREAKING | Dave Harrington-Wright wins National League North Volunteer of the Month!
We are delighted that City Fans United Chair Dave Harrington-Wright has won Volunteer of the Month in the National League North!
Although he is the Chairman of the club, Dave is a volunteer like everyone else at Chester and has worked tirelessly to restore the stadium to full working order after the flood damage earlier in the season.
As well as the countless hours he puts in, he is also the primary carer for his wife as she undergoes treatment for a serious illness and has a full-time job away from football too.
Despite these personal challenges, he maintains a positive, cheerful outlook and the other people at the Club want him to be recognised for being such an inspirational leader, and of course, an inspirational volunteer too.
Congrats Dave, from everyone at Chester Football Club!