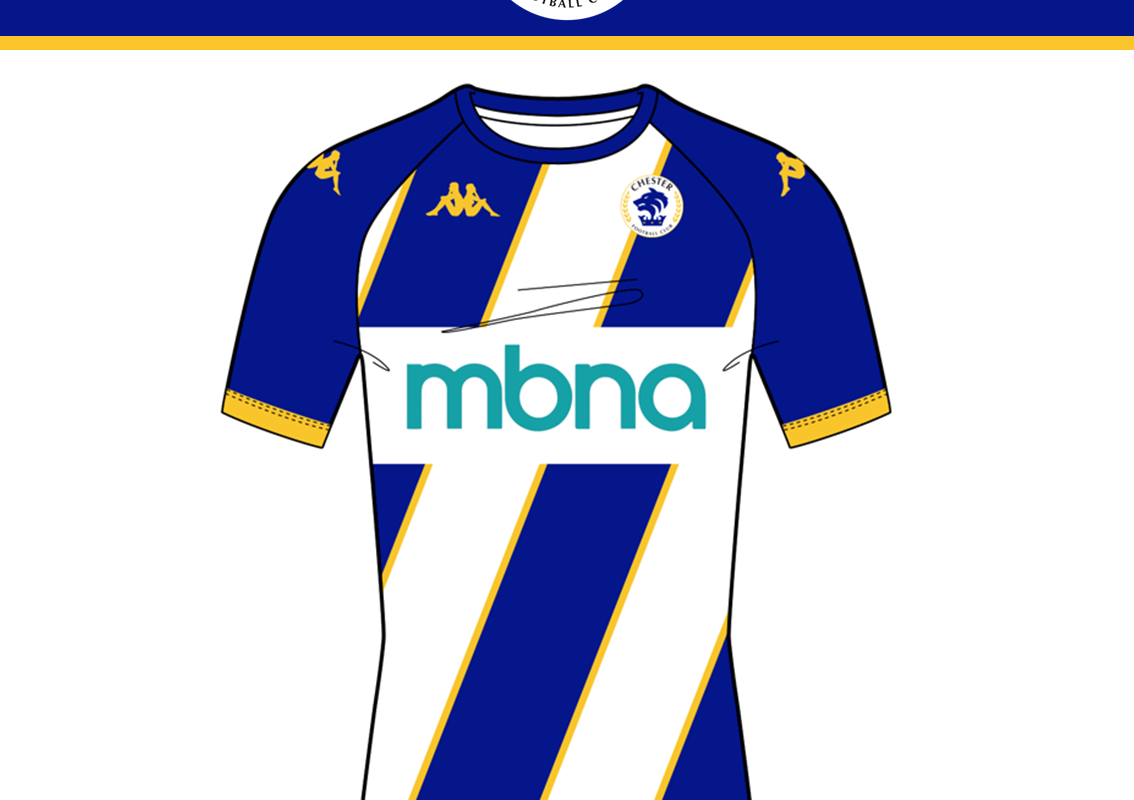 BREAKING | Introducing the new Chester FC Home Shirt 2022/23!
Chester FC are delighted to confirm that Option 'C' won the CFU vote to be your new home shirt for the 2022/23 campaign!
The design from our kit manufacturers Kappa won 43% of the vote, in which City Fans United members had the chance to pick our new home shirt for next season.
Sign up as a CFU member to take advantage of brilliant perks such as this, it's just £12 a year! Visit cityfansunited.com for more information.
The pre-order window for purchasing the new Chester FC home shirt 2022/23 is expected to begin on Wednesday 1st June.
Stay tuned for further information. Thank you to all who voted!