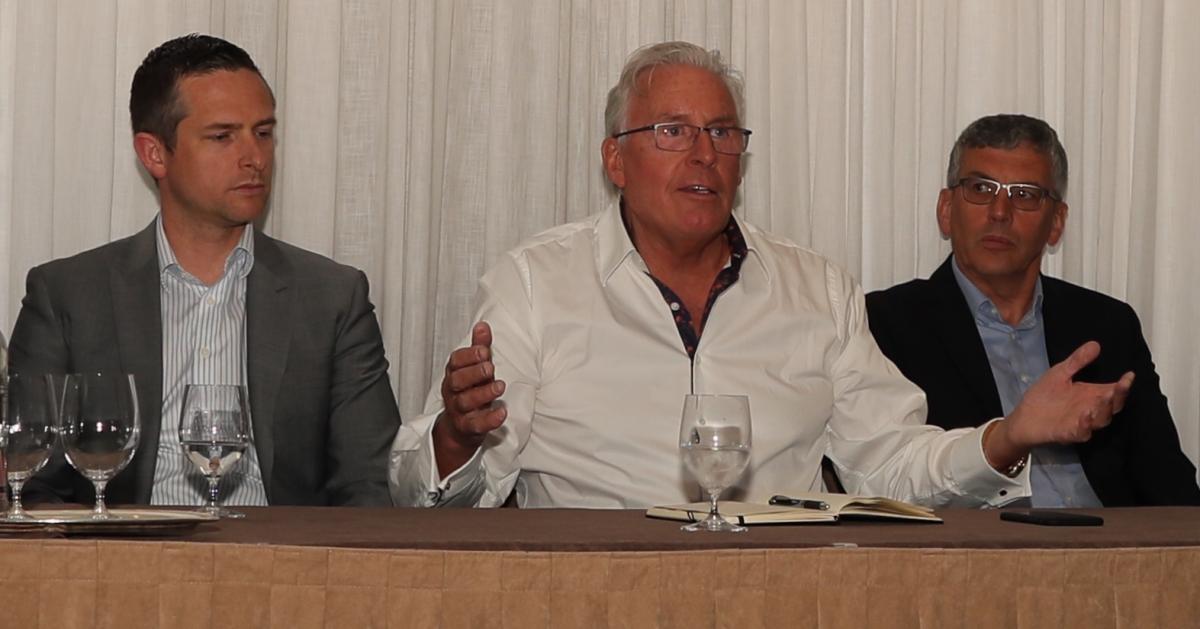 BREAKING | Introducing the Stuart Murphy Winners Award!
Chester FC fans are certain to hear of new Matchday Awards from this Saturday's match against AFC Telford United, which takes place at the Swansway Chester Stadium (kick off 3pm).
A festive visitor will hopefully be making an appearance at half time on Saturday, but another Christmas cracker has already been pulled containing a great incentive to the players of Chester FC!
Stuart Murphy, local entrepreneur who earlier in 2018 donated a sum of £1m to help develop the infrastructure of the club over the next three years, has now offered a matchday bonus to the players of Chester FC in their bid for promotion from the National League North this season.
'The Stuart Murphy Winners Award' will see a significant bonus split across 3 different awards for every Blues win in the National League North.
Following a Chester FC league win, there will be a award for the Star Player of that match chosen by the Chairman, the managers will also select their Man of the Match, that will see the recipient receive a bonus award, and there will also be a Squad Award where the entire first team squad will be rewarded!.
As an extra incentive for securing points at away games, if the Blues gain a draw rather than a win on their travels then the squad will be allowed a maximum of one rollover which will carry through to the next home or away match, that effectively doubles the award on offer.
Should the Blues suffer an unwanted defeat, then there will be no bonus payout, and subsequently no rollover to the next game.
Stuart Murphy, who is currently in talks with the board of directors about future plans relating to the infrastructure of the club, hopes that the incentive offer inspiration to the in their challenge for a promotion winning season, "Naturally, like all Chester fans, I want to see the club progress back up the Leagues and I wanted to show my support by backing the players who have been excellent so far this season, guided by a cracking management team.
"Everything is beginning to fall into place and the aim with this incentive is to inspire the squad of players to achieve promotion from the National League North this season."
The board of directors would like to thank Stuart for this extremely kind offer, which to clarify, is also separate to the original £1m donation agreement.