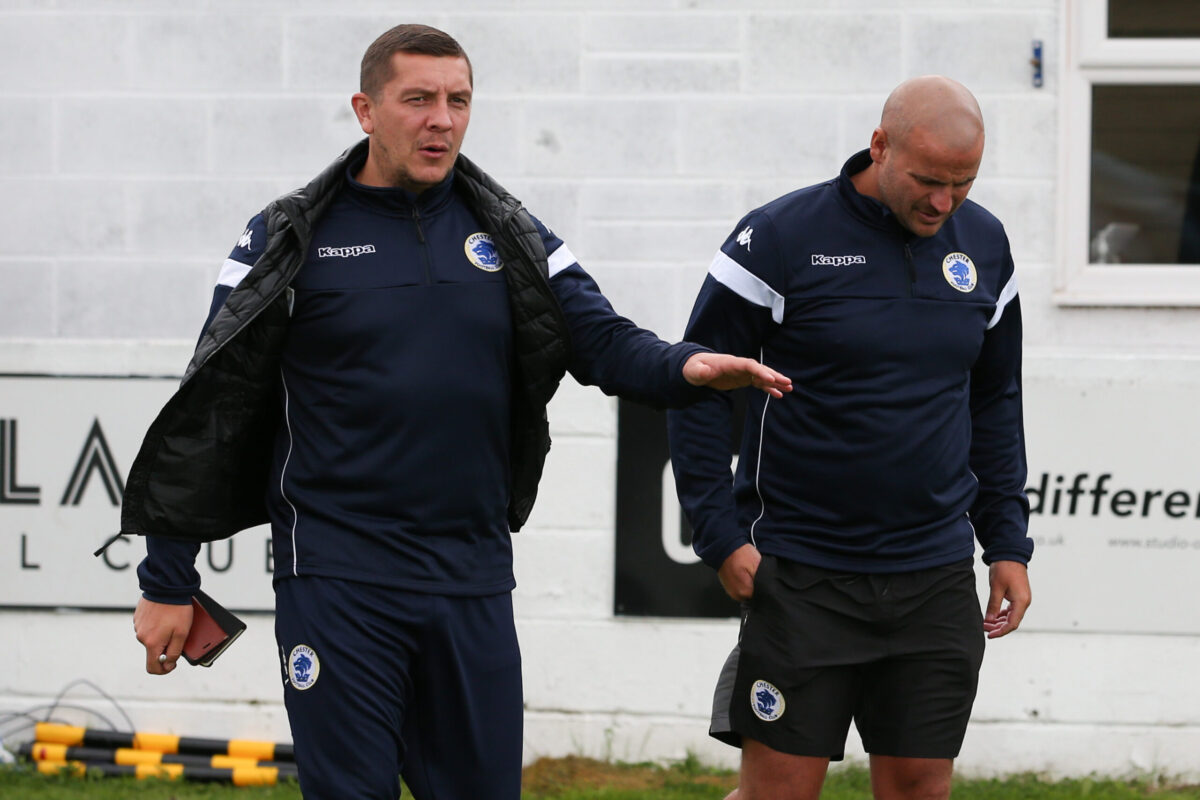 BREAKING | Message from Jonno ahead of five new Blues signings
Chester FC welcomes today's announcement that financial support for National League clubs is forthcoming.
The Blues are set to sign five new players this afternoon – with Bern and Jonno bolstering their squad ahead of Saturday's FA Cup season opener at Worksop Town.
Our Joint Manager, Anthony Johnson, would like to share this important message with you…
"Today we are absolutely delighted and most importantly privileged to be able to announce five new signings.
"The reason we use the word privilege is because each of these lads will be signing for our brilliant football club for FREE.
"As is normal in pre-season, every club up and down the country has players released from clubs who then go on to trial with other clubs in the hope of earning a contract. We at Chester are no different.
"These lads came in as recommendations and some who we have been aware of for quite a while.
"The standards they have all set in training have been outstanding and performances within friendlies have been of the highest quality.
"As such we've offered them all short-term non-contracts as we feel they will make our group a much stronger unit.
"Their characters are what have stood out in these unprecedented and unpredictable times and we hope in the very near future we'll be in a position to make their short-term deals into much longer-term ones."
Stay tuned for what promises to be a busy hour!