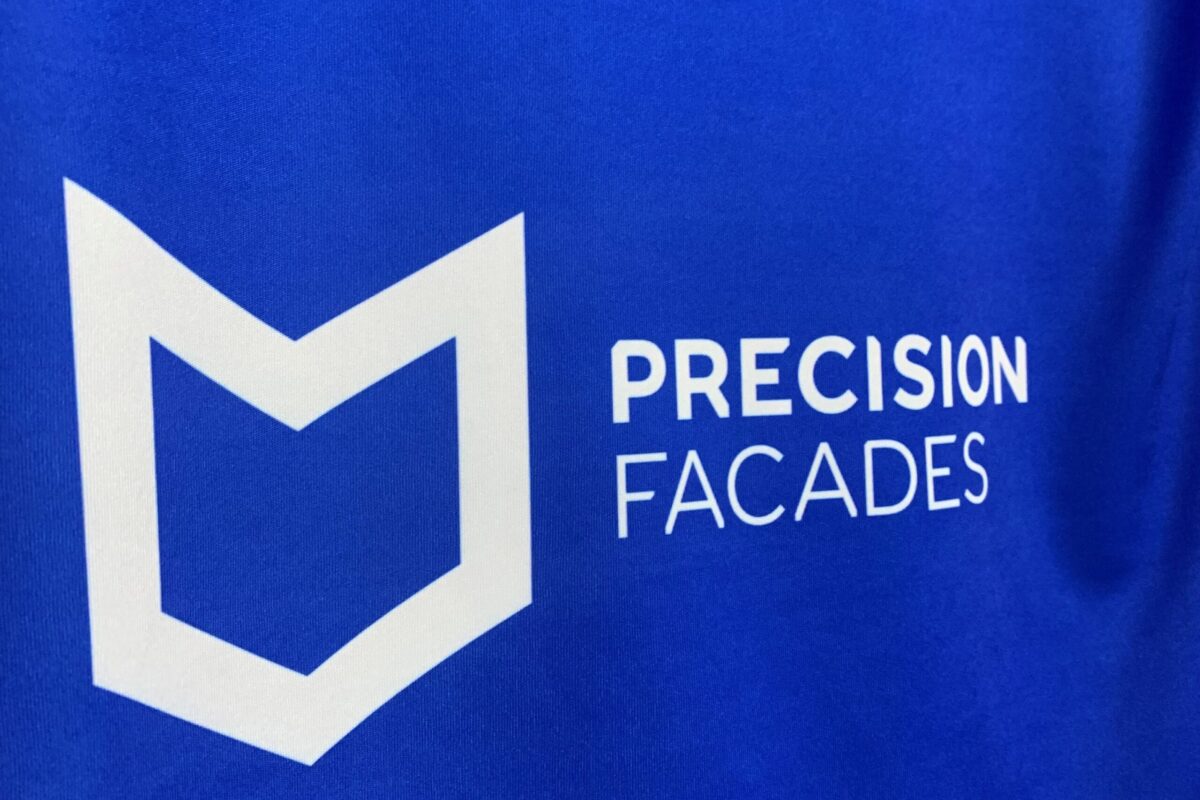 BREAKING | Precision Facades are Backing the Blues for 2022/23!
Chester Football Club are delighted to announce that Precision Facades Ltd are once again backing the Blues for 2022/23!
Based near Chester, Precision Facades will continue as back of shirt sponsorship for both our home and away kits – as well as sponsoring the recently renamed Hipkiss (South) Stand.
Blues General Manager Georgina Slawinski said: "We are all absolutely thrilled to have Precision Facades continuing their sponsorship for another season.
"They are a successful company – based locally – who are continually committed to helping Chester FC progress.
"We recently announced MBNA's deal extending to 2025, and we're delighted to see Precision Facades following our Principal Sponsors in looking to continue their support of the club in the long term."
Precision Facades is a through wall facades contractor specialising in lightweight steel framing, rainscreen cladding, glazing, EWI and render systems.
They support their clients from early design stages through to the supply and installation of various bespoke systems.
Their expert team has a wealth of experience, having already successfully delivered projects nationwide across various sectors with values ranging from £250k – £8m.
For more information, visit precisionfacades.co.uk.
Steve McGowan, Managing Director of Precision Facades, said: "We are pleased to be supporting our local club once again and wish the team, management, board of director and of course the great supporters of this team a very successful season.
"Come on you Seals!"
Everyone at Chester FC would like to thank Precision Facades for their continued sponsorship of the Blues!