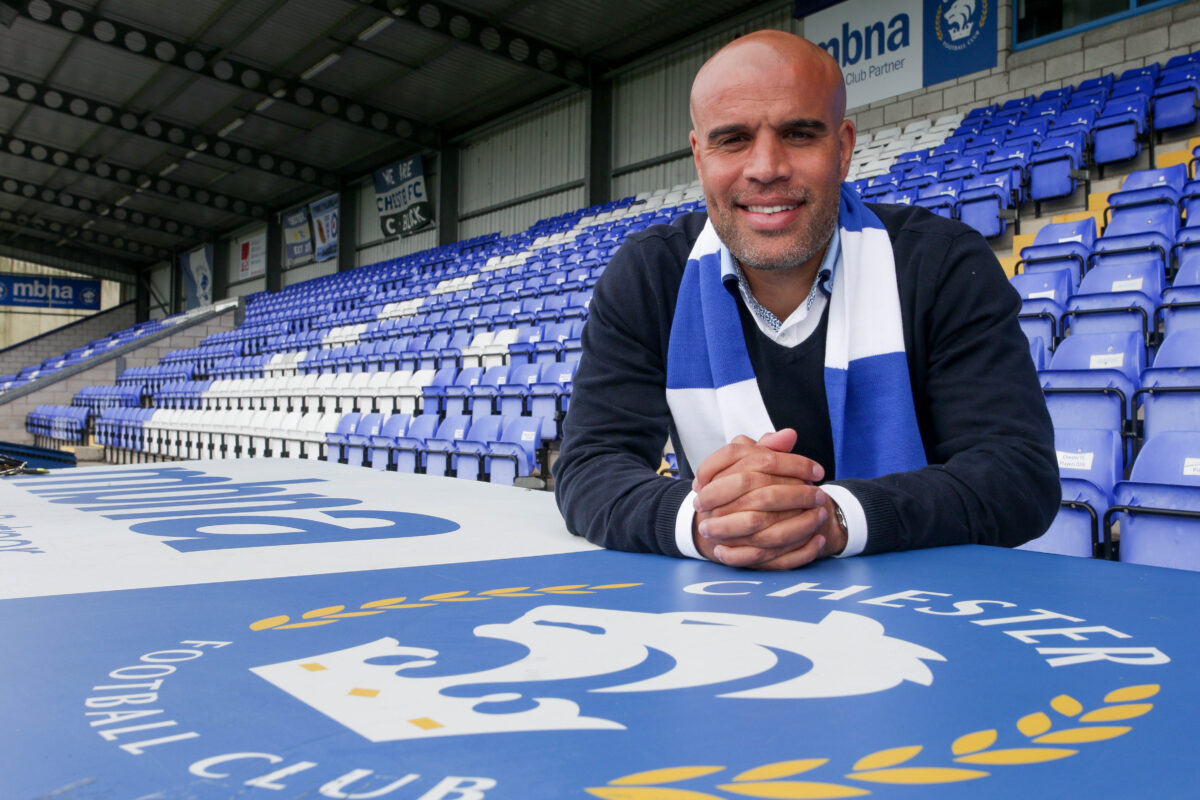 Build Bignot's Budget!
Chester FC's Squad Builder initiative enables fans to directly help Marcus Bignot acquire, coach and develop players at our club.
What is Build Bignot's Budget?
Build Bignot's Budget is a rallying call to all supporters of Chester FC – in order to back our new Manager Marcus Bignot and the Club as we bid to be as competitive as possible in an increasingly well financed league.
What is the objective of this initiative?
Our objective is to raise an additional £25,000 through our Squad Builder initiative before January 1st. Pledges made by fans have already helped to bring players to our club and – with further generous donations – you can directly help and boost Marcus' transfer budget for the current campaign.
How do I donate?
It's really easy to donate; you can support Marcus by either contributing regularly through our Standing Order scheme or making a one off cash donation. Card payments can be made by contacting the club office on 01244 371376, Mon-Fri 10am till 4pm. Please state your desire to contribute to the Squad Builder when you call.
One-off donations can also be paid via Bank Transfer or Paypal, please ensure you insert "SQB-(yourname)" in the payment reference to help us identify you. Our account details are below:
Bank Transfer                          Paypal, via the link below: 
Sort Code: 60-83-01                (http://www.cityfansunited.com/donate-online.html)
Bank Account: 20331296
Reference: SQB-(your name)
Regular donations through a Standing Order are particularly welcome, as they assist us in planning on the basis of that income going forward. To set up a standing order please contact the club via an email to david.o'toole@chesterfc.com.
What benefits will I get from this?
No matter which way you opt to contribute to the Squad Builder, you will be invited to regular update sessions with the Manager and his team. You will be able to witness first-hand how your contribution is directly helping Chester FC on the field.
How do I keep track of Build Bignot's Budget?
A running total of the funds raised from your contributions to the Squad Builder will be kept separately from this point forward. This amount will be clearly communicated at regular intervals to the fans – with the expenditure of these funds raised to be made transparent by Chester FC at the time of their use.