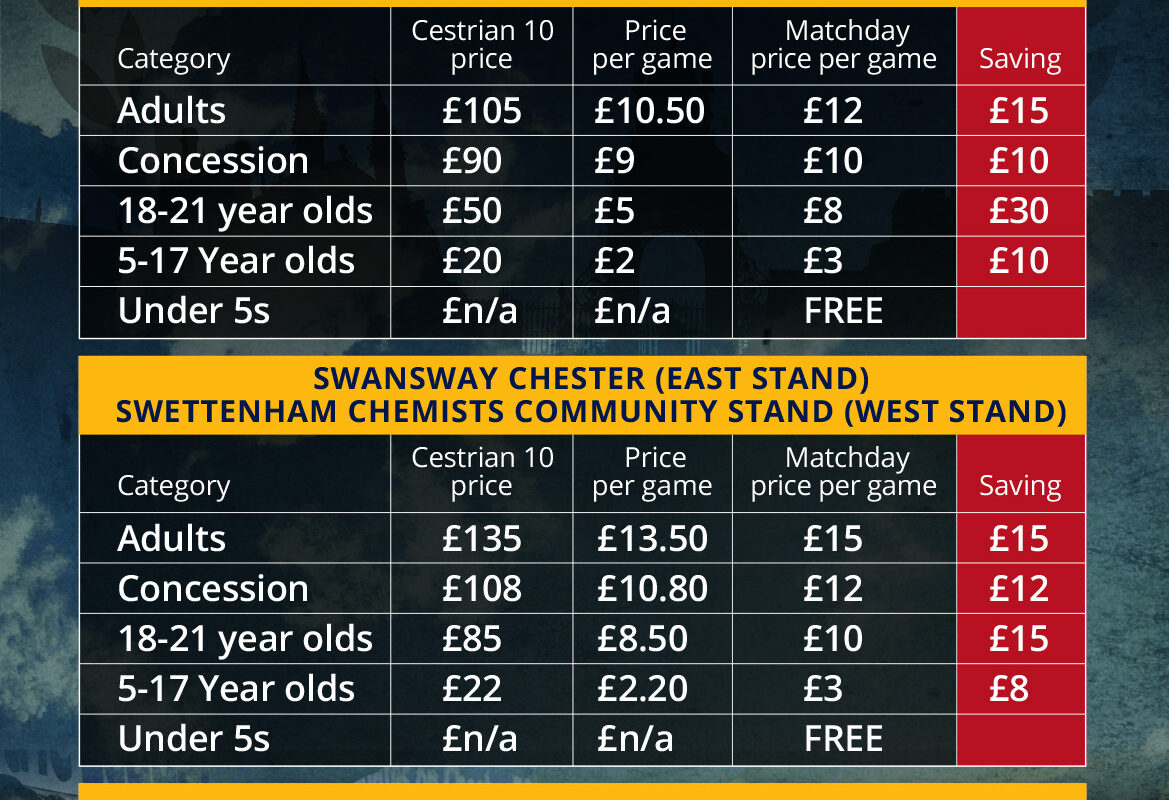 CESTRIAN 10 | It's back for 2019/2020!
Chester Football Club are delighted to announce the return of the Cestrian 10 Season Ticket!
The 10-game season ticket will be available for purchase immediately after the York City match on Saturday from the Chester FC Ticket Office.
Prices start from just £20 and will allow fans to choose 10 matches between the 9th November and the 25th April, at a discounted rate.
Jeff Banks, Director of Fan Engagement said, "We're pleased that we can once again launch the Cestrian 10 Season Ticket, which this year also includes an amazing deal for 18-21 year olds, who can get the ticket for £50 and at £5 per match that represents fantastic value.
"It's one age group that the Fan Engagement Working Group (FEWG) are really working hard on to attract to the Deva Stadium.
"There are still 14 games to choose the 10 from this season, and we certainly have some exciting months coming up, and now is a great time to get a Cestrian 10!
Make sure you get yours – it could be a fantastic Christmas present for Blues fans, as there will still be 11 games to choose from even after Christmas Day!
You can purchase your Cestrian 10 season ticket in person at the Deva Stadium from 5pm on Saturday 26th October, then during normal office hours the following week.
Cestrian 10 season tickets can also be purchased over the phone during normal office hours (Mon-Fri 10am-4pm).