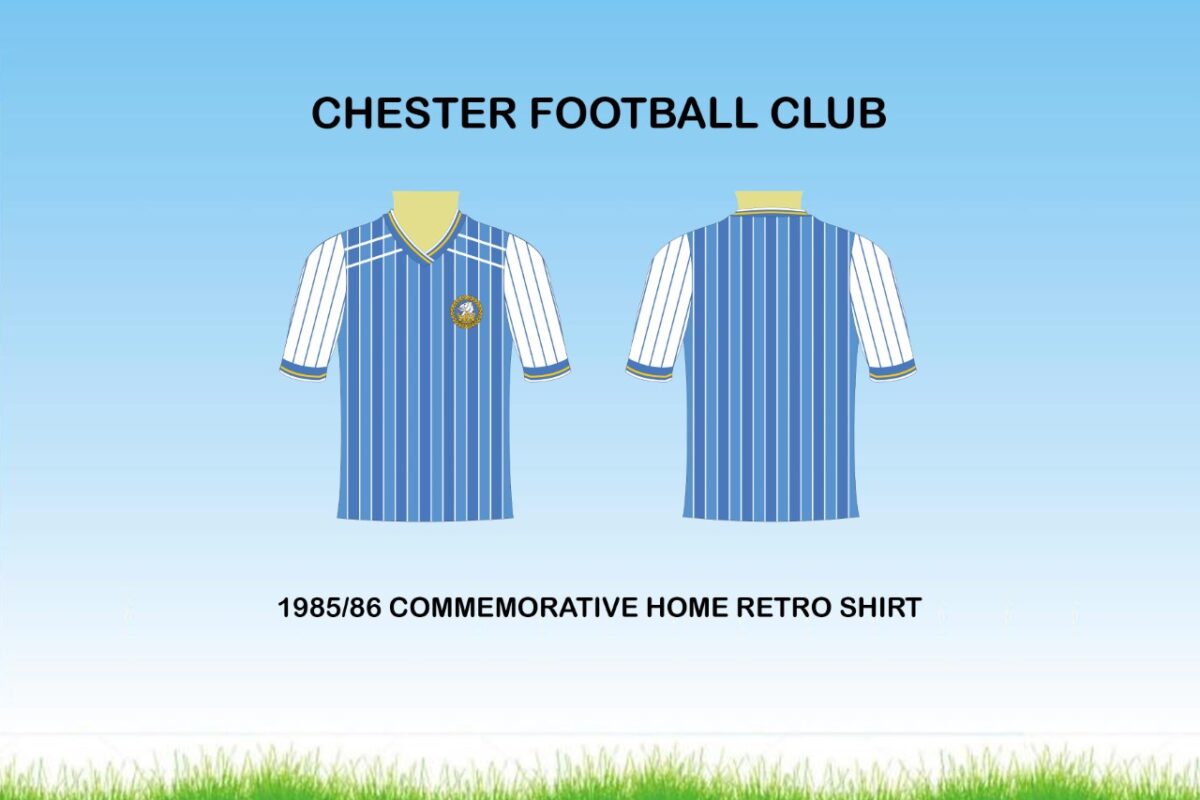 CFC RETAIL | 1985/86 Retro Shirt available for pre-order from tomorrow!
Bringing back memories of the 1985-86 promotion-winning season, the latest limited edition Chester City retro shirt is available to pre-order from 10am tomorrow.
An explosive Stuart Rimmer fired the Blues into the Third Division with 21 goals in just 23 games with the likes of Milton Graham, John Kelly and Bobby Coy playing key roles for Harry McNally's men.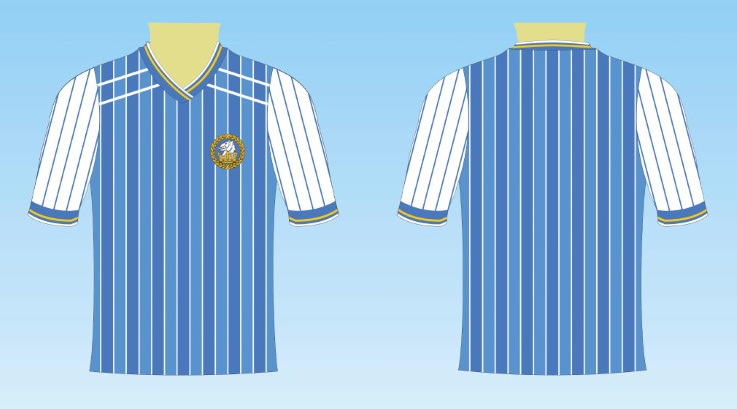 Ribero are once again reproducing the distinctive blue and white pinstripe shirt, originally manufactured by Hobott, having produced the previous two shirts in the retro collection with the funds raised being shared between City Fans United and Chester FC Community Trust.
The 1985-86 home shirt is available on a limited pre-order basis and costs £35 (plus postage if required).
Ordering Information
You can pre-order your shirt from tomorrow on www.chesterfcretail.com. If you would like a name and/or number printing on the reverse of the shirt, please email community@chesterfc.com with your order number and printing request.
Please note the Ribero size guide below when making your order. All measurements are in centimetres.
Adult (length/chest): S (70/52), M (72/54), L (74/58), XL (76/60), 2XL (78/62), 3XL (80/65), 4XL (82/68), 5XL (84/70)
Junior (length/chest): 3/4 (46/35), 5/6 (49/37), 7/8 (53/39), 9/10 (58/42), 11/12 (61/45), 13/14 (63.5/47)
Pre-orders will be accepted until Tuesday 9th November (11pm) with full payment required to confirm your order. Please note the shirts are manufactured to order and the lead time is 4-6 weeks.
While it is expected the shirts will arrive in time for Christmas delivery, please note we are not able to guarantee this and ask supporters to be aware of this.