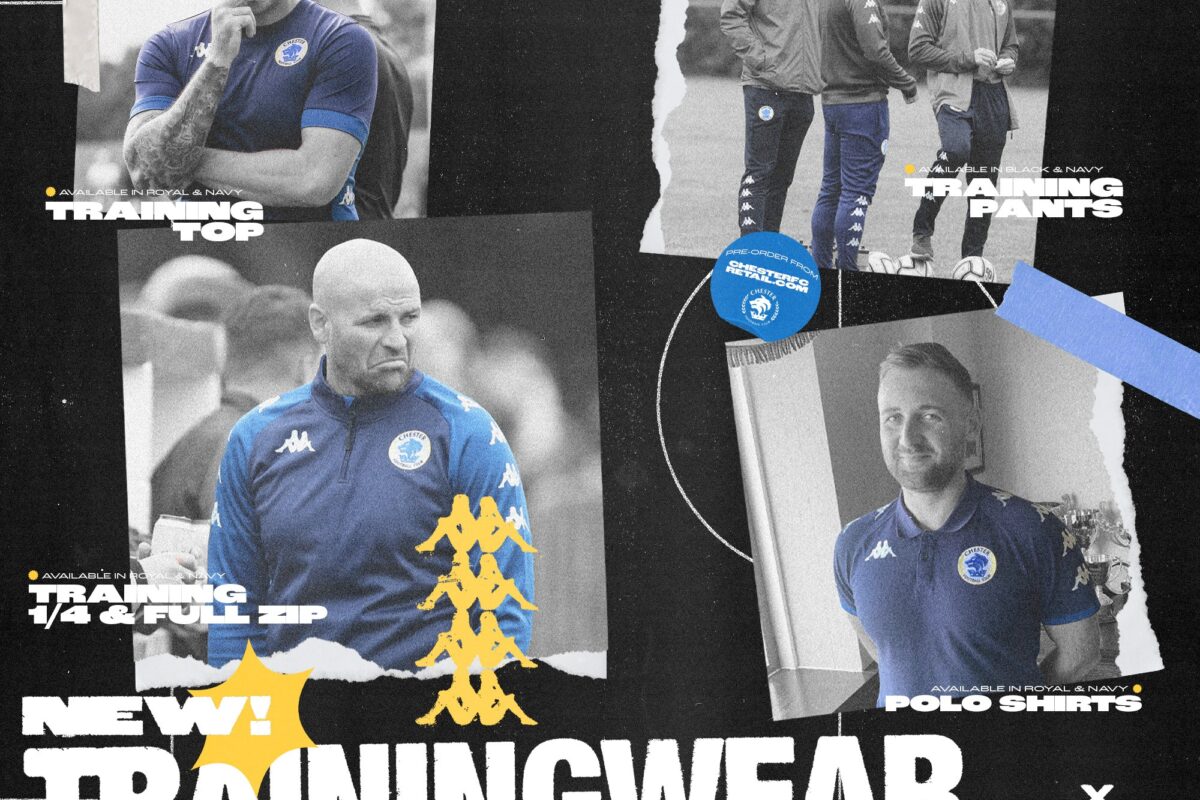 CFC RETAIL | 2021/22 Training Wear items now available for pre-order!
Chester FC are delighted to launch pre-orders on our new Kappa Training Wear for 2021/22!
You can order your items up until this Sunday, 3rd October by 11.45pm. Multiple sizes are available, and please note all pre-orders have a lead time of 2-3 weeks following the order deadline. Prices are as follows…
Polo Shirts | Adults £32, Juniors £24
¼ Zip Tops | Adults £37, Juniors £27
Tracksuit Top | Adults £37, Juniors £27
Tracksuit Bottoms | Adults £30, Juniors £25
Training Tops | Adults £23, Juniors £19
Size guides and options, as well as further information can be found on each respective items' ordering page on the Shop website. We hope you get your hands on our new Chester FC Kappa gear!