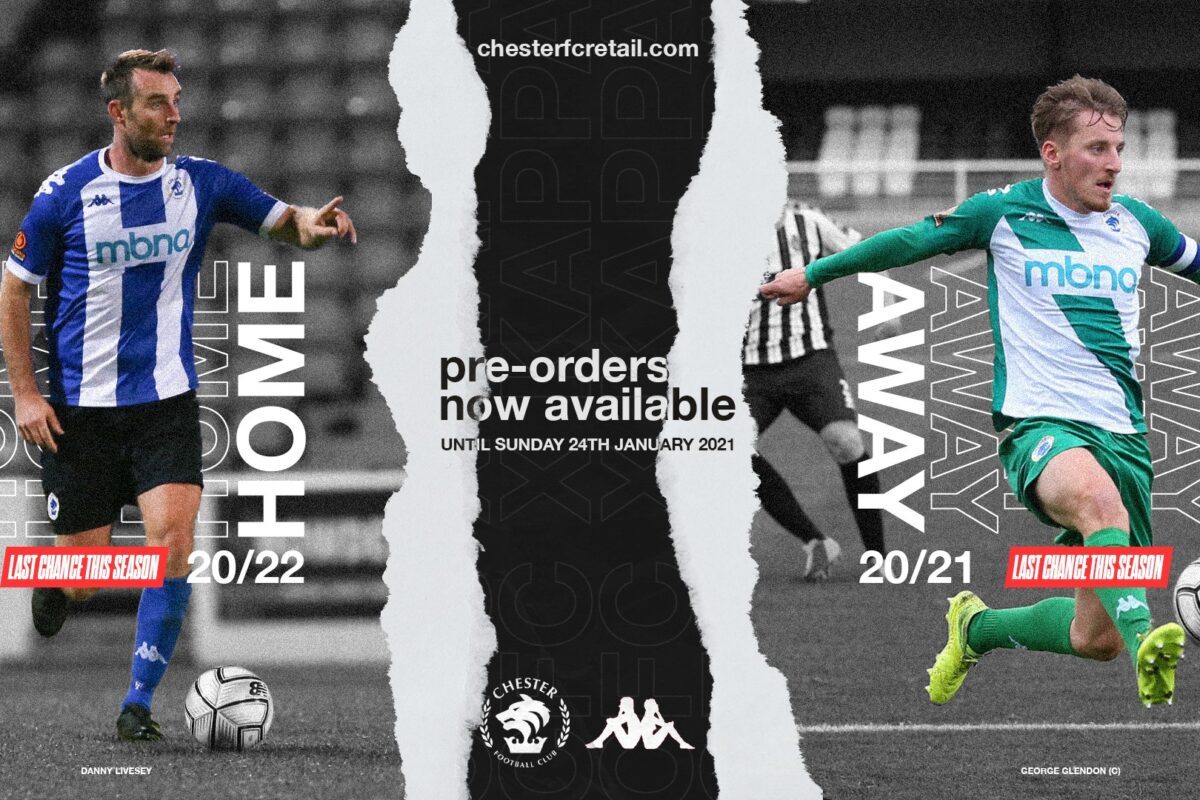 CFC RETAIL | Last chance to get your Chester FC Home and Away shirts!
Chester FC Home and Away shirts for 2020/21 are back on sale now – available for pre-order!
The shirts are available now to be purchased online – and don't miss out – as this will be the last chance to order your replica Kappa shirt this season!
The cost of the shirt to pre-order is £40 for Adult sizes and £30 for Juniors, with an additional fee for delivery.
Delivery prices can be found on the online shop prior to completing your order. Shirts are manufactured to order and lead time for delivery is currently 4-6 weeks.
We recommend supporters take a close look at the size guide below – and also would advise ordering the next size up to your usual selection.
There are still some of the Away shirts available online at present, so only pre-order if your size is unavailable on the shop website.
The deadline for pre-orders is this Sunday night, 24th January.
Visit www.chesterfcretail.com to get your hands on your shirt – by the fans, for the fans!