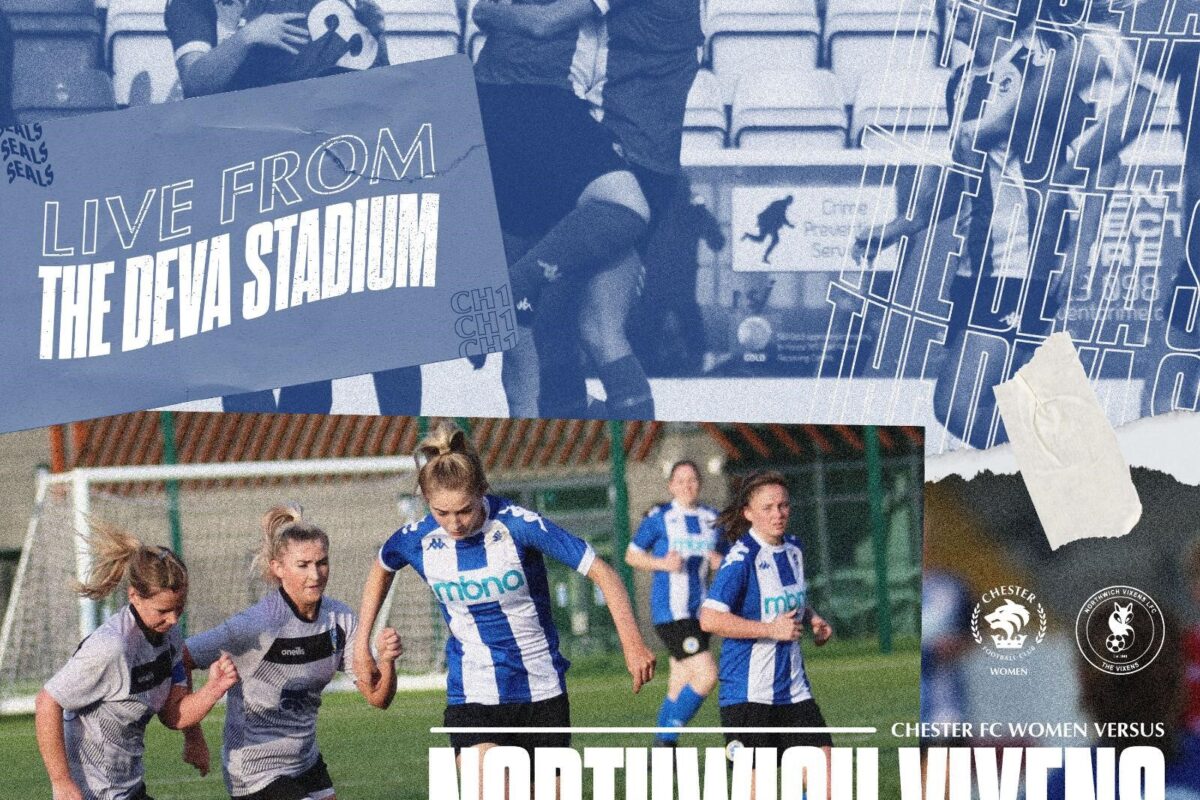 CFC WOMENS | Blues to play at the Deva on 31st August!
Chester FC Women will host Northwich Vixens at the Deva Stadium on Wednesday 31st August!
Entry is FREE for all in the Gary Talbot (East) Stand, although donations will be welcome on arrival.
Kick off is 7.30pm in the North West Women's Regional Football League Division One South encounter.
Manager Martin Fitzsimons said: "We're always really excited about playing at the stadium, it's something that not many teams have access to.
"This year, off the back of what England Women have achieved, we can't wait. There's a real buzz around Women's football and so it is a perfect time for us to be showcasing what we can do at the Stadium.
"Last season at the Deva we got a crowd of 201 which was brilliant, and a record for us in a competitive game.
"This year we want to set a new record, so let's smash it together!"