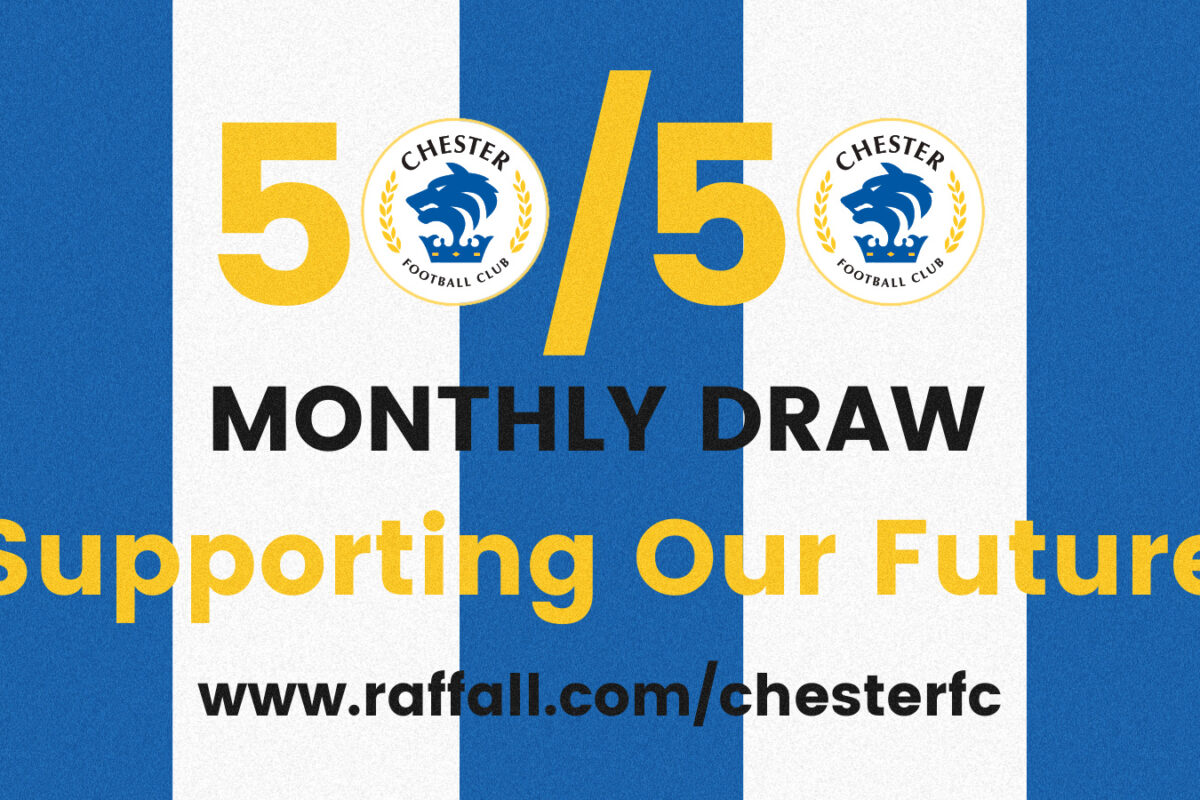 CFC YOUTH | 50/50 April Draw tickets on sale NOW!
The online 50/50 draw for April is now live with tickets available for just £1!
Over 200 tickets have been sold for this monthly raffle – which raises vital funds for the Academy!
The draw takes place on Friday 30th April, with the winner picking up 50% of the Prize Pot, while the other 50% will go to Chester FC's Youth Academy setup.
Your continued support to the Youth section is absolutely critical – and taking part in the 50/50 draw every month going forward will make a big difference.
The 'Raffall' page where you can get your tickets can be found at: www.raffall.com/chesterfc.
Every ticket will make a big difference in supporting our stars of the future – spread the word!