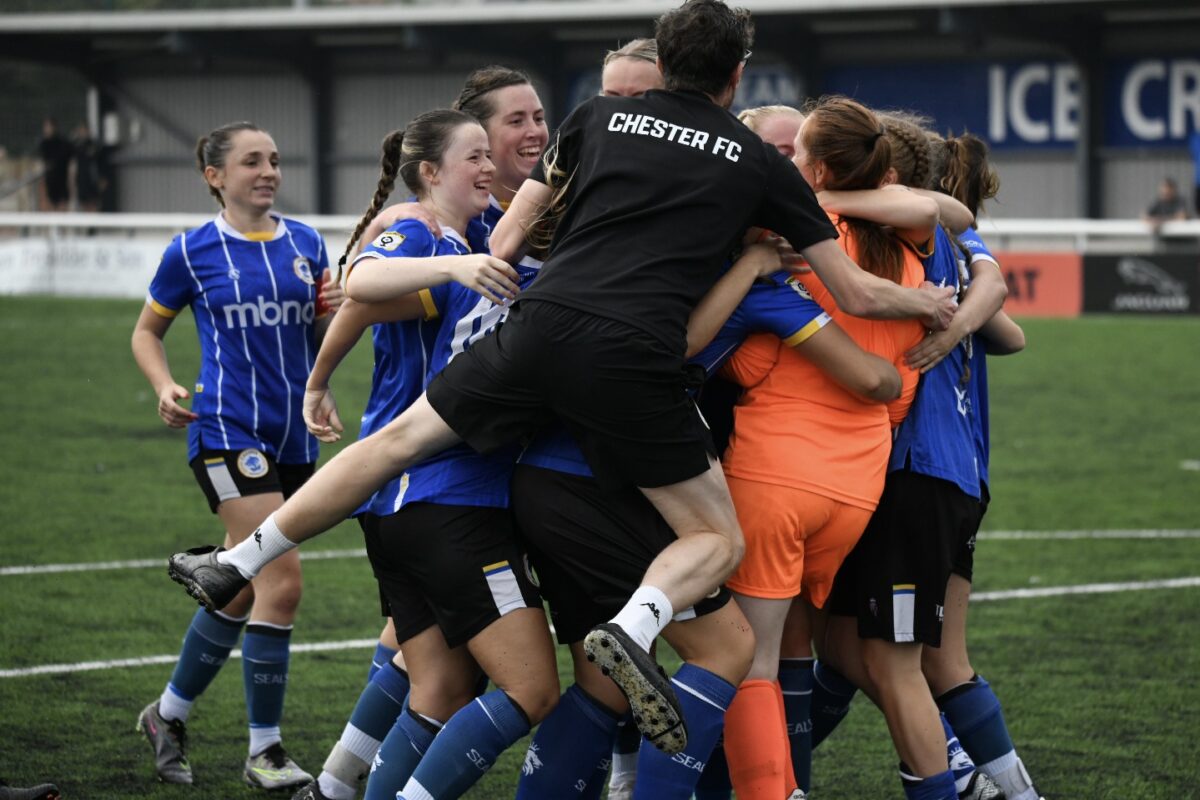 CFCW REPORT: Nantwich Town 1-1 Chester (Chester won 4-3 on pens)
Chester advanced in the Women's FA Cup with a dramatic penalty shootout victory over Nantwich Town.
Playing against a side the division below, the Blues started on top but couldn't find the opener as Imogen Paul fired wide and then Ash Bullock blazed over on the half hour mark.
However, Martin Fitzsimons' side took a lead into half time as an excellent Molly Wood cross was converted by Emma Gray.
Wood nearly made it two from distance after the break, but the 'keeper held the ball at the second attempt.
Nantwich would then level the scores midway through the second half as Keane Harrison found the net from inside the area.
The Seals pressed on for a winner inside the 90, as Wood's free kick was on target but pushed behind by the 'keeper – before Lucy Adderley headed just wide from a corner.
Level after 90, the tie went straight to penalties, with the Blues scoring four from four courtesy of Adderley, Gray, Wood and sub Evie Halliwell.
Becky Galbraith saved the Dabbers' third penalty, and their final spot kick was sent wide which saw Fitzsimons' side advance.
————————————————————————————————————————————
Chester: Galbraith, Sands, Randles, Riley (Lloyd 73), Adderley, Dowell (Locke 62), Wood, Paul, Redman (Halliwell 84), Bullock, Gray.
Scorers: Harrison 68; Gray 32.
Attendance: 157.
Photo by Luke Reynolds Photography.