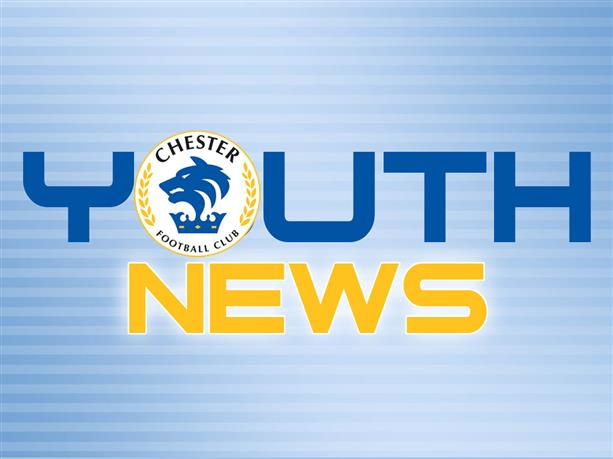 Chester FC Colts reach NWYA Premier Division Cup Final
Chester FC Colts have reached the NWYA Premier Division Cup Final! The "Colts" as they are known, are the club's Under 16/17 side and compete in the NWYA First Division West, which is an Under 18 Division.
The Colts beat St. Helens Town 6-0 in the semi-final of the competition last weekend with goals from Brandon Dickinson, Matthew Scoullar, Lucas Weir, Jamie Eaton (2) and Rory Harper the difference. The Colts had eliminated West Kirby U18s in the previous round.
The Colts have enjoyed a positive season under the stewardship of Paul Reid and Jack Maddock as part of a new look Academy strategy to offer competitive football to the club's Under 16 players.
Academy Head Coach Calum McIntyre said: "I am delighted for everyone involved, all the players and the staff as well. Paul Reid and Jack Maddock work incredibly hard with this group of talented players and I am delighted that they have the chance to represent Chester FC in a cup final.
"We chose to change the way we operated from Under 15 to Under 18 and this meant merging our Under 16s and 17s together to play in an Under 18 league as well as promoting as many Under 17s to the Youth Team as possible. This means the core of the Colts group are playing two years above themselves and competing week in, week out which is staggering really".
The Colts will face First Division leaders Southport in the Final of the competition at the end of April with further details TBC.
McIntyre added: "It shows our little structure is working. These young players have adjusted as the year has gone on and get better and better. We have a number of boys who train with the Under 18s every week and many of these boys have formed a part of the Cheshire Youth Cup squad. It's going to be some cup final but everyone at the Academy is delighted for the lads and are really looking forward to it."