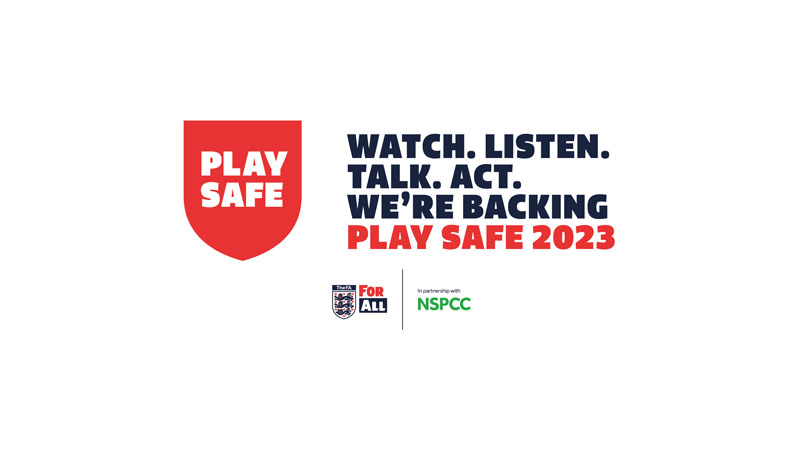 Chester FC pledges support for the Play Safe weekend 2023
This weekend, English football at every level will unite to promote Play Safe – a national campaign to focus attention of the vital importance of safeguarding in our game.
Led by The Football Association, the Play Safe campaign is endorsed by the NSPCC and supported by every level of the game, including the Premier League, EFL, Barclays Women's Super League and Barclays Women's Championship, and right across the grassroots game.
We are proud to be supporting Play Safe on our website and social media channels – and also by making an online Play Safe Pledge.
Our pledge will see us support the weekend with staff wearing pin badges and our teams wearing armbands – as well as promoting the campaign via our social channels and in our matchday programme.
Of course, safeguarding is everyone's responsibility, so if you haven't already, why not make your own Play Safe Pledge? We encourage you to do so.
This year's Play Safe weekend has two main messages:
'Everyone, everywhere, every time' should have an understanding of safeguarding in football;
Everyone should 'watch, listen, talk and act' if they have any safeguarding concerns.
If you have a safeguarding concern, or would like some advice, the person to contact at Chester FC is Marion Needham at marion.needham@chesterfc.com.
Together, let's create an ever-safer culture across the game we all love.
For more information, CLICK HERE.