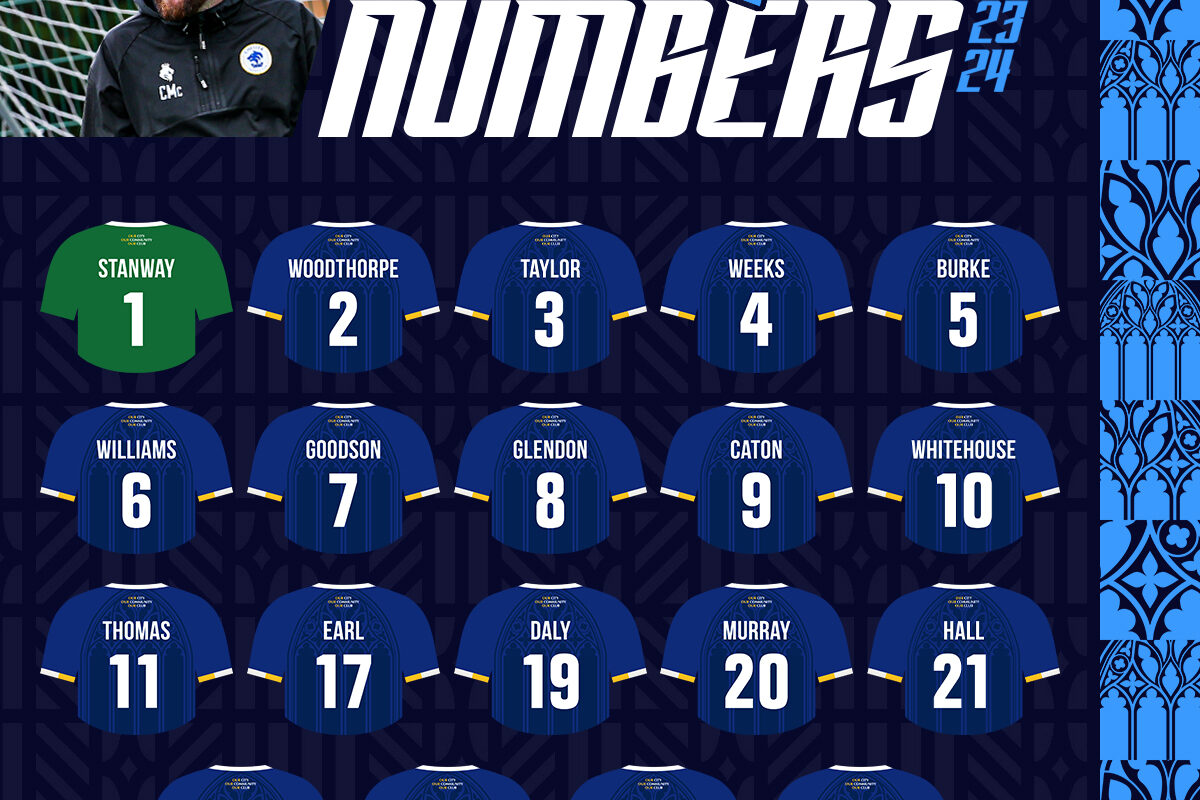 Chester FC Squad Numbers confirmed for 2023/24!
Chester FC are delighted to announce our squad numbers ahead of the 2023/24 campaign!
Wyll Stanway takes the number one shirt in place of Harry Tyrer this year, with new signing Nathan Woodthorpe number two and returning face Joel Taylor wearing three once again.
Defender Matty Williams has moved up to the number six shirt, while Elliott Whitehouse takes the number ten from the departing Anthony Dudley.
Forwards Zak Goodson and Charlie Caton took numbers seven and nine respectively, while first year pro Reece Daly will wear 19.
Kieran Coates opted to move down to the number 23 shirt, as Kevin Roberts takes number 25 – which was his first ever squad number at Chester City.
Full squad numbers list…
1 Wyll Stanway
2 Nathan Woodthorpe
3 Joel Taylor
4 Declan Weeks
5 Harrison Burke
6 Matty Williams
7 Zak Goodson
8 George Glendon
9 Charlie Caton
10 Elliott Whitehouse
11 Adam Thomas
17 Lewis Earl
19 Reece Daly
20 Iwan Murray
21 Kole Hall
22 Ollie Heywood
23 Kieran Coates
25 Kevin Roberts
49 Liam Edwards