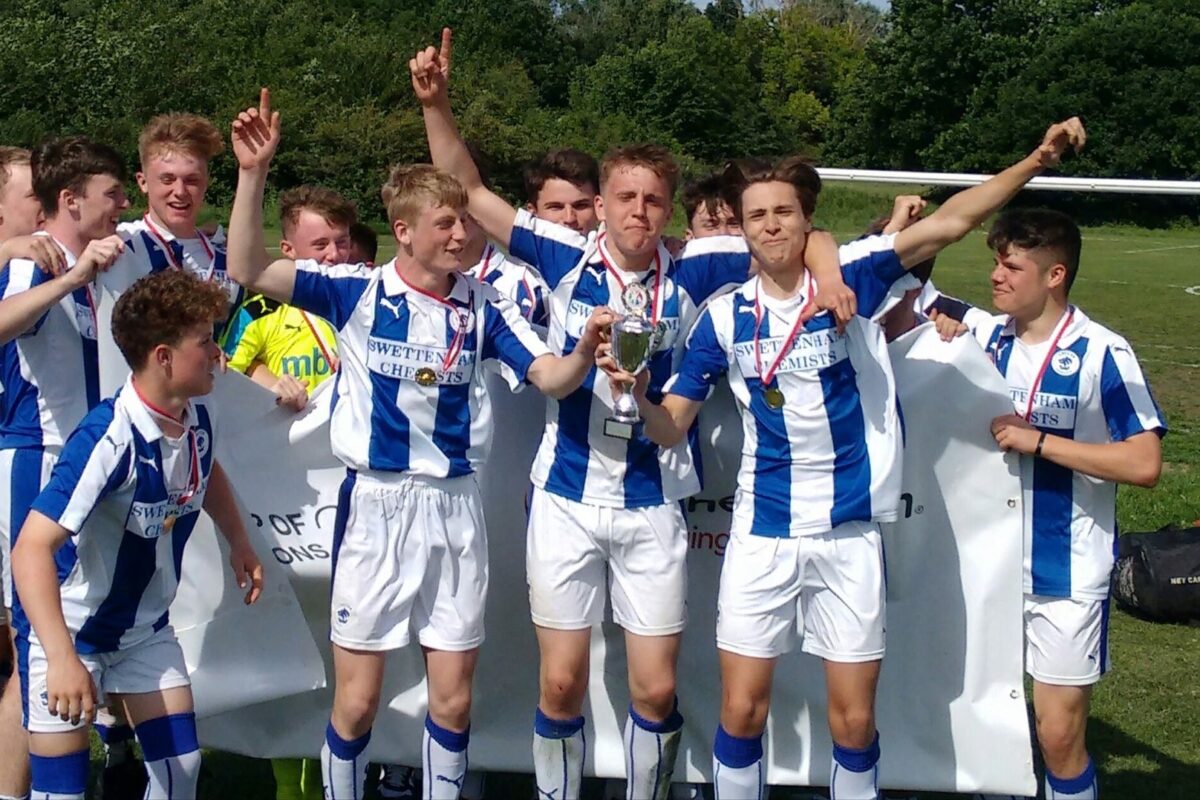 Chester FC Youth are off on a European Adventure!
Chester FC Youth head to Poland this weekend to represent the United Kingdom in the Moneygram EU Cup of Nations Finals.
The Young Blues won the UK round of the competition, overcoming a host of Southern based sides at the Linford Christie Stadium, in June – meaning they face a trip abroad this weekend.
ICYMI- Our U17s won the UK round of Moneygram EU Cup of Nations and will represent the UK in Poland at the European Finals on 5th August. pic.twitter.com/hIUGUfzsna

— Chester FC Academy (@CFCYouthAcademy) June 4, 2017
The tournament brings together the victorious teams from the national rounds in France, Belgium, Germany, Spain, Italy, Poland, Netherlands and the UK. All costs of attending the European Final are covered through the tournament organisers.
The new look Blues Youth Team have enjoyed a busy pre-season schedule which has seen a weekend stay in Scotland to take on East Kilbride and Dundee United U20s – as well as hosting Sheffield Wednesday and Morecambe; before visiting Chester Nomads.
Chester will find out their opponents at a draw on the morning of their tournament games but are joined in Warsaw by the following clubs: RSD Alcala (Spain), Gwardia Warszawa (Poland) FCM Garges (France), TSG Wieseck (Germany), RWDM Molenbeek (Belgium), USD Nuova Tre Teste (Italy), De Foresters (Netherlands).
This year's Youth Team sees a number of last year's squad heading into their second year of Youth Team football, aided by a handful of additions with the younger members of the squad making up part of first Youth Team Scholarship at the club.
The young Blues will head down to London on Thursday before flying to Warsaw on Friday afternoon.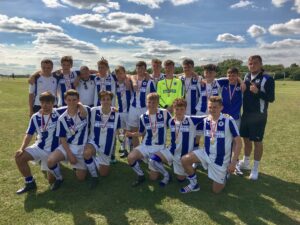 The Tournament itself takes place on Saturday with the Blues set to return home on Sunday morning.
Academy Head Coach Calum McIntyre said: "It's really exciting isn't it? We didn't really know what to expect when we entered the UK round and it was very much about giving us an opportunity to bring our new lads in with the group in an environment away from training.
"It was more of a bonding activity and the opportunity to win a chance to go and play abroad. We were terrific in London, particularly given that our new lads were meeting their new team mates for the first time in a hotel in West London the night before the tournament!
"Development of players is about exposing them to as many different experiences as possible and the chance to play some tournament football was massive for us and will be again – particularly abroad in a totally different setting.
"To be able to take the lads away again, and now do so in a competitive setting is a huge experience for them and the chance to play for this club abroad is very much a one off.
"Similarly, if you get the chance to go and play in a tournament against a host of foreign clubs, you want to know you've had a real bash at winning it. We've had a really good pre-season, up there with the best in my time here and have prepared properly for this.
"It's going to be a really exciting weekend and the lads and staff are really looking forward to it."
The Moneygram EU Cup of Nations Final takes place in Warsaw on Saturday 5th August. The Blues will expect to play their first game between 10 and 11am local time, with the group stage set to conclude around 3.30pm ahead of the semi-final and final ties beginning at 5pm.
Keep your eyes peeled to @CFCYouthAcademy on Twitter for updates!