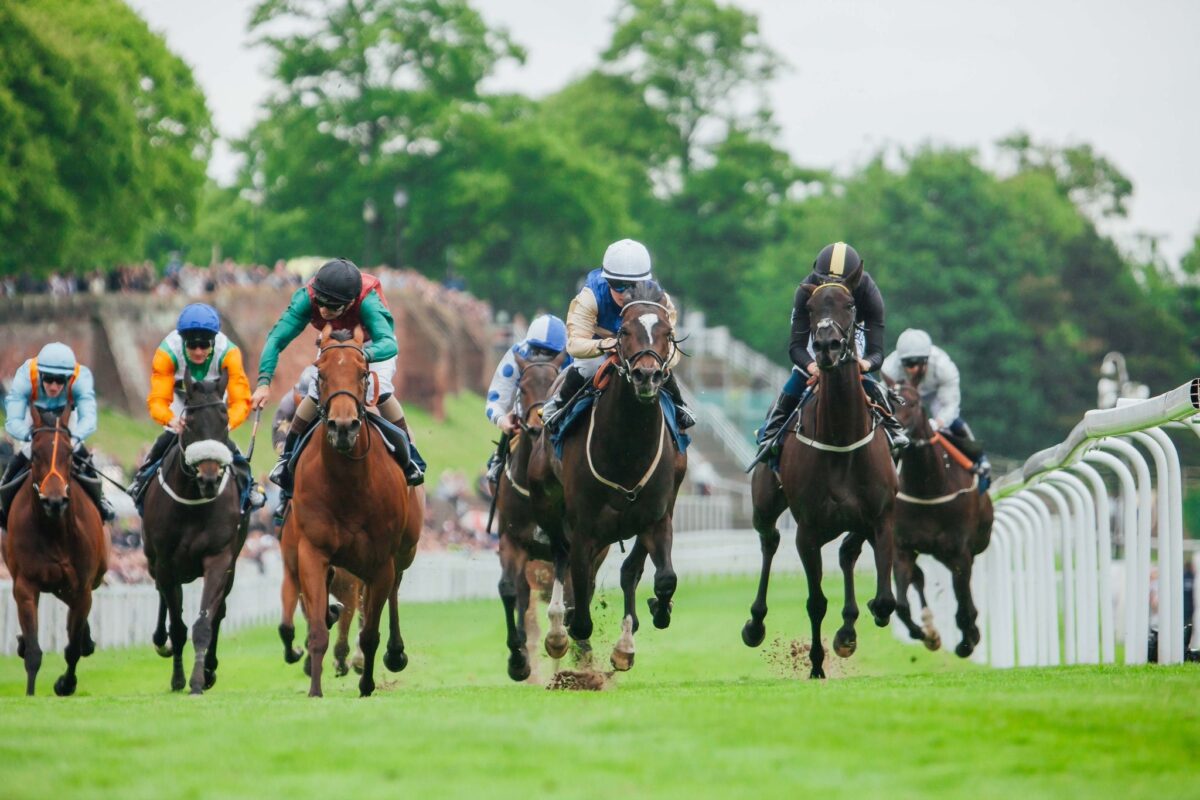 CHESTER RACES | The Supporting Chester FC 'Our Club' Handicap Stakes takes place tomorrow!
Chester FC will be playing a part in celebrating the return of racing to Chester for the first of three behind closed doors fixtures.
Monday's evening meeting will see eight races taking place from 4.25pm including The Supporting Chester FC 'Our Club' Handicap Stakes at 5.30pm.
Chester Race Company extended the offer of a race sponsorship to Chester FC as part of the ongoing partnership between the city's two major sporting organisations, with each of the evening's races recognising organisations and initiatives which have helped to keep the city together during the pandemic.
Although the meeting is not open to the public, all of the day's races will be broadcast live on Sky Sports Racing.
Andrew Morris, Chairman of Chester FC, said: "We are delighted to be able to give our support to the return of racing at Chester and extremely grateful to Chester Race Company and MBNA for this opportunity.
"The impact of the pandemic on sport has been substantial and it continues to present many challenges for sporting clubs and venues, particularly those for whom crowds are so important.
"It is great to see racing returning to the Roodee and we wish Chester Race Company the best of luck and hope the meeting is a success."
Richard Thomas, Chief Executive at Chester Race Company said:
"We wanted to use this opportunity to link some of the partners and charities we have worked closely with at our first racing behind closed doors fixture, by highlighting some of the fantastic campaigns and initiatives they have tirelessly worked on throughout this period of uncertainty.
"We hope the coverage will encourage interest in each of the nominees and the ongoing work that's happening to bring our community and the general public back into the city."