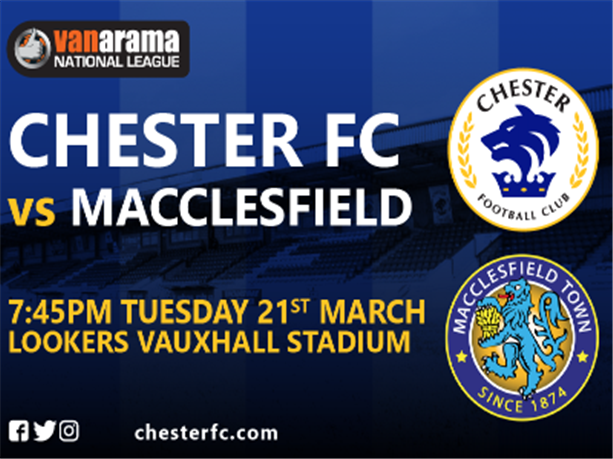 Chester vs Macclesfield: Matchday Info
Tomorrow, we pay tribute to the late Garry Allen – who we tragically lost during the Tranmere game earlier this month.
We ask fans to arrive at the Lookers Vauxhall Stadium for around 7.30 as the tributes will begin around this time – ahead of our 7.45 kick off with Macclesfield.
There will also be a collection on the night – as requested by Garry's family – to raise money which will be donated to create a fitting tribute to Garry.
A final reminder, we ask fans to please park responsibly when attending the game.