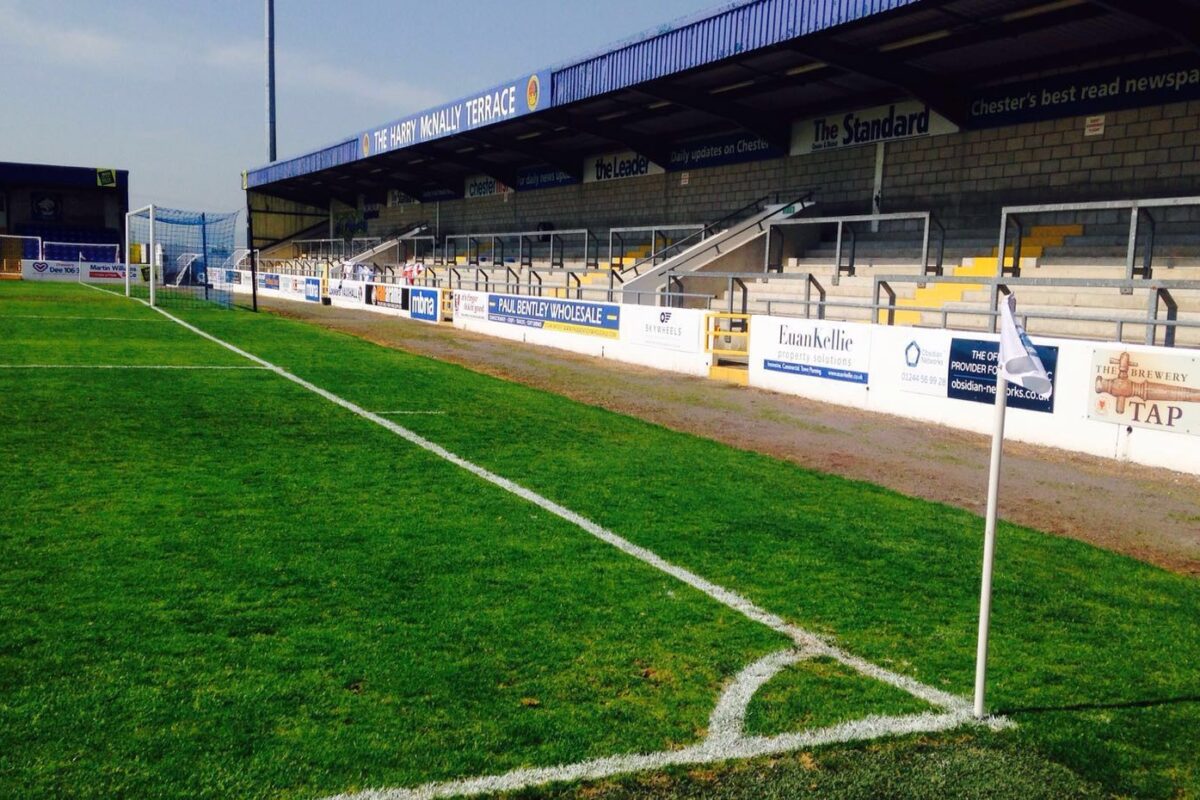 City Fans United Statement
City Fans United can provide the following update on the present challenge facing Chester Football Club.
CFU members received a full and detailed update from financial director Laurence Kirby on Thursday evening in a meeting at the Swansway Chester Stadium.
That update advised that a budget deficit means the club is forecasting a significant loss this season.
As a consequence of this, the club has had to utilise its reserves and faces the prospect of growing cash flow pressure between now and end of the 2017/18 season.
We recognise and understand this will be a cause of great concern to supporters and there are questions that will need to be answered in time.
However, our immediate and total focus must be on overcoming this challenge and protecting our club.
This has already commenced with the formation of working groups covering four areas of work: football; strategy; membership (including fan engagement and community); and commercial (including fundraising).
Each working group includes people from outside the Board and has been given short-term targets. These groups will be meeting regularly over the coming weeks and months to develop clear plans to address the present financial situation and ensure our club has a future.
Now we have to move forward. We are the custodians of this football club and each of us can play our part in this battle.
The response during Thursday's meeting and overnight has been heartening and again demonstrates your incredible passion for our club. Thousands of pounds have already been raised and we have received an influx of new CFU members.
This is how you can help:
Join City Fans United: For £12 a year you can become a member of City Fans United and a co-owner of Chester Football Club. You can join online at www.cityfansunited.com/join-online.html or visit the ticket office at the Swansway Chester Stadium.
Donate: Contribute what you can to help us sustain a community club that we can all be proud of. You can donate online at www.cityfansunited.com/donate-online.html
Fundraising: We need your ideas, suggestions and offers of assistance so please email fundraising@chesterfc.com or call 01244 371376 and help us win this fight.
Support: Chester FC's Youth Team host Gateshead FC in the National League U19 Alliance Cup on Wednesday 31st January at the Swansway Chester Stadium (7pm KO). Admission to the game is free but we ask you to turn out in force and give these boys the support they deserve and make a donation at the turnstile.
Together – and only together – we can do this.
Our City, Our Community, Our Club (Always)
Jonny Hughes
Neil Bellis
Laurence Kirby
Andrew Morris
Mark Jones
Mike Day
David Harrington-Wright
David Williams
David O'Toole
Anne Salmon