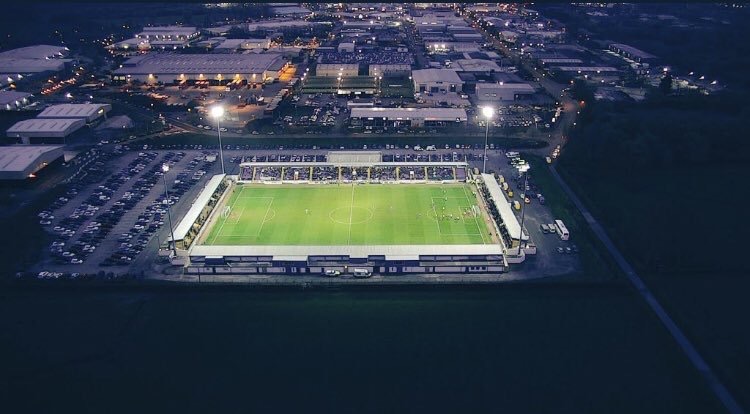 CLUB STATEMENT | Further update from CFU Board of Directors
Following on from our previous update, the board of City Fans United can provide supporters with further insight into the club's preparations for the 2020/21 season and some of the changes that will likely be implemented.
Stadium reopening
We are currently in the process of reopening the Deva Stadium ticket office and will provide an update as soon as possible. Our priority is the safety of our fantastic team of volunteers who help ensure our club runs on a day to day basis.
Pitch Maintenance
We are continuing to maintain the pitch to the highest standard possible in readiness for the start of the new season. Groundsman Mike Barrow has been supported by Director Paul Bodman and a team of volunteers, who have ensured that we have a surface to be proud of and one of the best outside of the English Football League.
Stadium Maintenance
We have now started the process of sprucing up the Deva Stadium, however there is quite a lot of work to do and we will be organising a volunteer day to help ensure our ground is looking its best for the new season. If you have some time to spare and would like to help, please email info@chesterfc.com and we will share dates and times with you as soon as these have been confirmed.
Making the Stadium Covid-19 Compliant
One of the key challenges facing the club at present is to ensure the stadium is compliant with Covid-19 regulations and provides a safe environment for supporters to watch football. Director Mark Jones and Safety Officer Steve Povey are leading this work and this will involve some changes for our fans when attending matches. These will be communicated with supporters in good time.
Bars & Catering
The club has completed a review of how these services are delivered and is now in discussions with a number of potential operators for the Blues Bar, catering and kiosks. These services have gone out to tender and we hope to provide a further update by the end of August.
Matchday Programmes
The impact of Covid-19 and resulting guidance means the club may not be able to sell printed copies of our matchday programme The Cestrian during the 2020/21 season. We are committed to continuing to produce a matchday programme but its likely this will be in the form of a digital edition.
Car Parking
As the club is required to reduce its cash handling operations, we are likely to introduce an online payment facility for matchday parking. It is anticipated this will involve fans purchasing a season car park pass, however we will release further details once we are in a position to do so.
Club Shop
The work of our club shop volunteers in coordinating and dispatching orders of new replica kits, face masks and retro shirts has been fantastic.
The retro shirts have now been posted out to everyone who placed pre-orders and we expect to the new home and away shirts to be available soon along with a further batch of face masks. Please keep an eye on www.chesterfc.com and follow the club shop on Twitter @chesterfcretail for further updates.
Additional stock lines will be introduced over the coming weeks and months and remember that every purchase you make helps your club.
CFU Memberships and Membership Cards
We are encouraging both existing members to renew and new members to sign up online at present given the current circumstances. You can renew with your existing login or sign up as a new member at www.cityfansunited.com. Becoming a member of City Fans United benefits your club and gives you access to a range of great benefits as a co-owner.
We are currently looking into fulfillment of membership cards and will advise further once we have a further update, which we anticipate will be later this month.
---
Thank you for your continued support and we look forward to welcoming you back to the Deva Stadium soon.
The Board of Directors
City Fans United