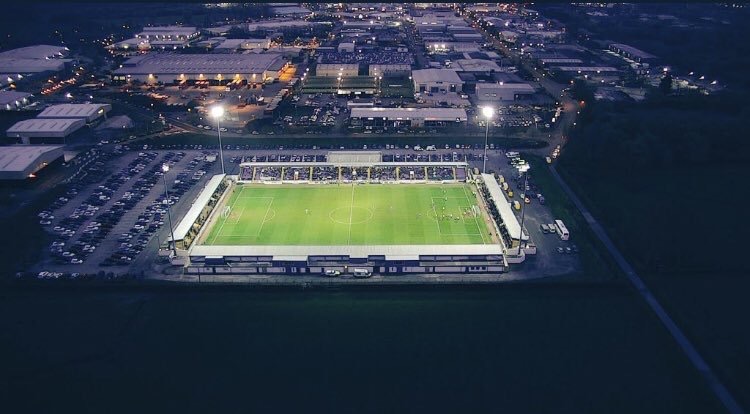 CLUB STATEMENT | Update from CFU Board of Directors
The board of City Fans United wishes to update Chester FC fans on the club's preparations for the return of football and a number of important initiatives.
August is normally the time when we would be starting a new season, however the latest information from the National League and The FA indicates the 2020/21 campaign will begin in October. Across the club there is a huge amount of work being undertaken at present to ensure we are ready for that date.
These are uniquely challenging times for football clubs and as a board we are committed to updating supporters on our progress and will issue a further update covering matchday operations and other matters later this week.
Boost The Budget
On behalf of the board, a huge thank you to everyone who has contributed to Boost the Budget.
When we set out on this venture, we put three targets in place: £50,000; £75,000; and £100,000. As you will have seen, we have received donations and pledges totalling £116,000, which is a truly unbelievable achievement in what is our first attempt at a scheme of this nature.
All monies raised will go towards the playing budget and we really cannot overstate the positive difference your support has made.
In It Together
We would like to take this opportunity to thank everyone that took part in our crowdfunding mission, which was geared towards enabling the club to participate in the end of season play offs. Any surplus raised from this will be added to the Boost the Budget campaign, to further strengthen the 2020/21 playing budget.
2020/21 Season Tickets and Matchday Admission
We appreciate many of you will be eager to renew or purchase season tickets to secure your seat, however the club faces several key challenges in this area.
At present we do not have clear guidance on how many fans will be allowed to attend, what percentage of our capacity will be available for home fixtures and how many season tickets we will be able to sell. As you will appreciate, this makes planning extremely difficult and it is important we receive clarity on these issues soon in order for us to prepare for the coming season.
With reduced crowds likely and given the increased costs the club will face due to Covid-19, we anticipate a slight increase in season ticket and matchday admission prices, however the board will keep to these to an absolute minimum in line with our commitment to providing affordable football while enabling us to deal with the challenges of the pandemic.
As soon as we have received confirmation of how the 2020/21 campaign will be structured and the number of home games we will play, the club will share prices and arrangements with supporters.
Online Ticketing
One of the requirements of Covid-19 is that our club will have to introduced a new online ticketing platform for season tickets and matchday tickets. This is a major change for the club and a significant logistical exercise so your support and understanding as we migrate to the new system will be greatly appreciated. This is a big step forward for our club and in this ever changing environment will enable supporters to renew or purchase season tickets online and, assuming crowd restrictions allow, fans to buy matchday tickets and car park passes online. We will release further details in due course but it is important you as supporters are given as much notice as possible about what will be a new approach to ticketing for everyone.
Commercial
The club will shortly release its commercial brochure for the new season, however we encourage all those interested in sponsorship packages for next season to contact paul.bodman@chesterfc.com to discuss the range of opportunities available.
Pre-Season Friendlies
The current information from the FA and the National League is that the new season will commence on Saturday 3rd October with an FA Cup Second Round Qualifying match. The club has provisionally agreed a number of pre-season fixtures as part of the team's preparation, however it is almost certain these matches will be played behind closed doors and we anticipate most, if not all, will take place away from the Deva Stadium.
Season 2019/20
Finally we would like as a board to place on record our gratitude for the efforts of everyone – management, players, staff, volunteers and supporters – connected with the football club during the 2019/20 season.
Although we did not get the result we wanted in the play-off match at Altrincham, the huge amount of work involved to ensure we were able to take part in the play-offs was testament to our fans, players and management. It was a reminder of what makes this such a special club and we believe that experience will stand us in good stead as a football club and allow us to look forward to a successful campaign in 2020/21.
Your support is more important than ever.
The Board of Directors
City Fans United