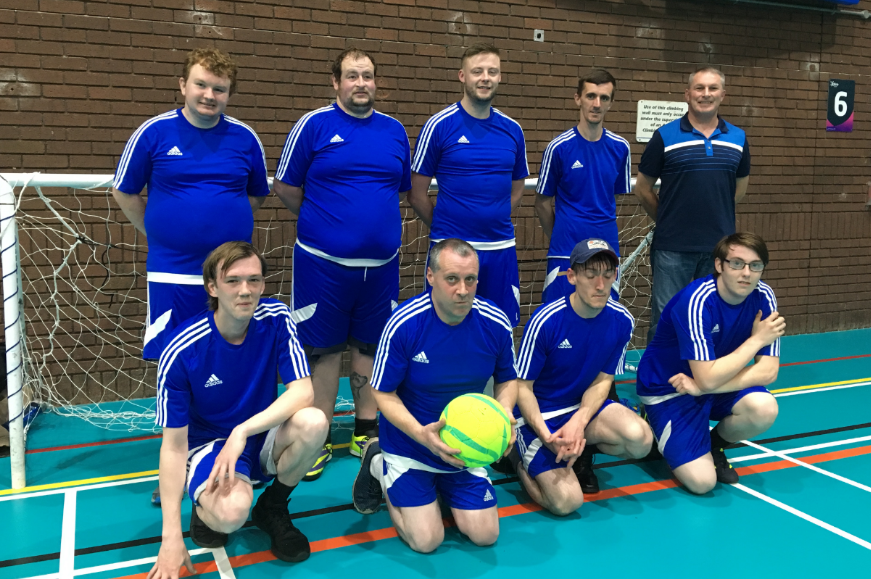 COMMUNITY TRUST | Magic Little Grant boosts Chester FC mental health football project
A project using football to support men in Chester who have experienced mental health difficulties has netted a funding boost.
Chester FC Community Trust has been awarded a Magic Little Grant through the partnership between Local Giving and the Postcode Community Trust, a grant-giving charity funded entirely by players of People's Postcode Lottery.
Chester FC Community Trust, Forum Housing Association, Foundation Enterprises North West and the Cheshire Centre for Independent Living through the Get Yourself Active project work together to organise weekly football training sessions at the Northgate Arena and competitive fixtures in the Cheshire Ability Counts Football League.
The project helps to reduce the social isolation that people with mental health problems can experience, offering them opportunities to make friends and keep fit in a familiar environment.
As well as having physical health benefits, regular exercise has been shown to help improve people's mental health and the sessions allow men to talk about their problems without stigma, seek advice and access support.
Chester FC Community Trust has received a Magic Little Grant of £500 which will help towards the cost of facilities, equipment, coaches and transport to matches.
Jim Green, chief executive of Chester FC Community Trust, said: "This is brilliant news and we're very grateful to Local Giving and the Postcode Community Trust.
"Football can have huge benefits and this project is making a real difference. Participants have a sense of belonging, are gaining confidence and increasing their physical and mental fitness.
"The work of Levi Lloyd and Dave Yardley to develop these sessions has been fantastic and this grant will allow us to continuing supporting these men, and hopefully growing the project to create opportunities for more people."
For more information about the Postcode Community Trust visit www.postcodecommunitytrust and for further details about the People's Postcode Lottery, including how to play and help to support more charities, go to www.postcodelottery.co.uk.