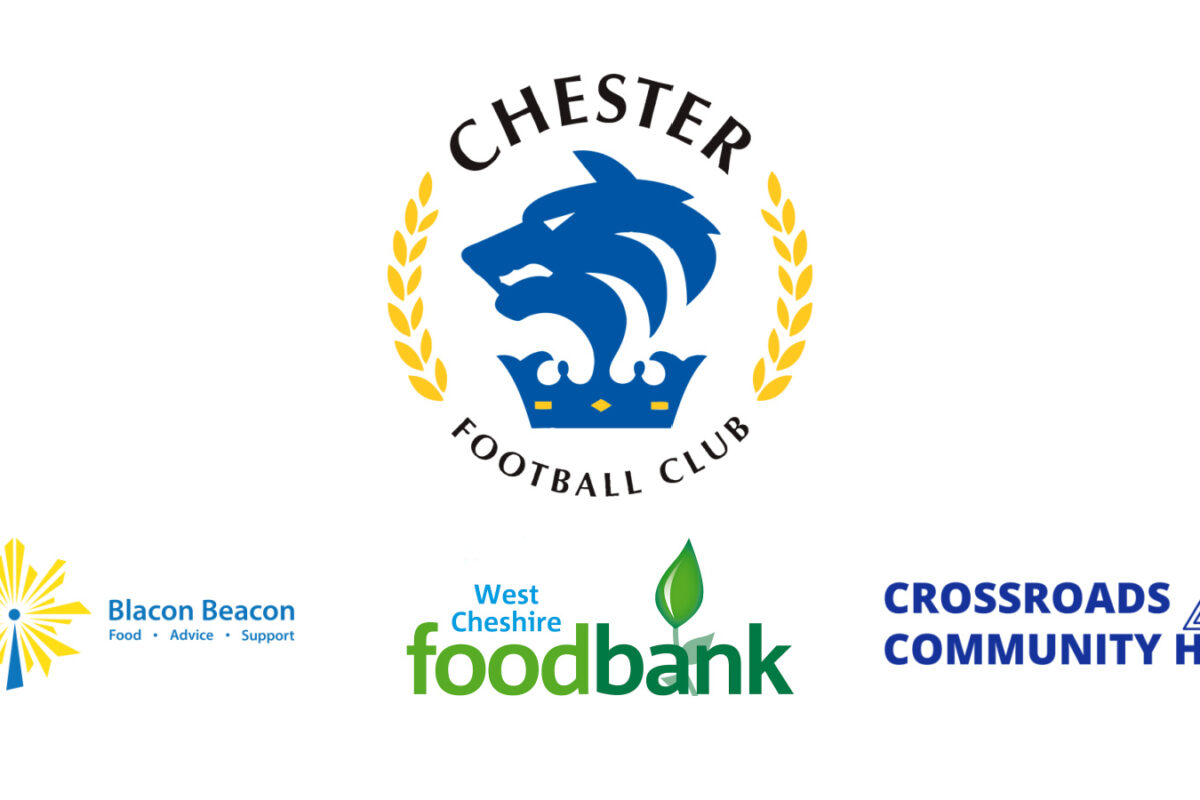 COMMUNITY TRUST | West Cheshire Foodbank Donations
Chester FC and Chester FC Community Trust are asking supporters to help tackle the growing issue of food poverty in the countdown to Christmas.
Each year the club collects donations for West Cheshire Foodbank, which are distributed to families and individuals in crisis within our community.
The unprecedented impact of the coronavirus pandemic on the economy and our society means more people find themselves in financial crisis and struggling to feed their families.
From Monday, the club will be collecting donations of food items in the Blues Bar community cafe between 9am and 2pm on weekdays. Donated items will be given to West Cheshire Foodbank and two local organisations established in response to COVID-19: Crossroads Community Hub in Hoole and Blacon Beacon, ensuring they reach those most in need. 
Donations are welcome from fans and the wider community and a list of requested can be found below. 
Adam Langan, director of Chester FC and Project Coordinator at Crossroads Community Hub, said: "Sadly, demand is increasing as furlough comes to an end, families and individuals who have never accessed anything like this before are needing help. The generosity of the people and businesses of Chester has already blown me away and I know Chester fans will be happy to help."
During half-term, the Community Trust has been working with the Welcome Network to provide children eligible for free school meals with healthy lunches and a day of football activities at its Chester FC Soccer School holiday club.
Requested items needed most are corned beef, tuna, biscuits, Christmas treats, crisps, meatballs, tea bags, coffee, Pot Noodles and pasta sauces (non-tomato).
The following items are also welcome: toiletries, dog food, nappies (size 3 or 4), UHT milk, UHT juice, cereal, tinned custard, curry sauce, jams, cup soup, instant mash, tinned vegetables, tinned tomatoes, tinned fruit, spreads, rice pudding and Christmas pudding (no alcohol content).
For further information or to arrange making a donation to the club's collection outside of the times listed above email community@chesterfc.com.