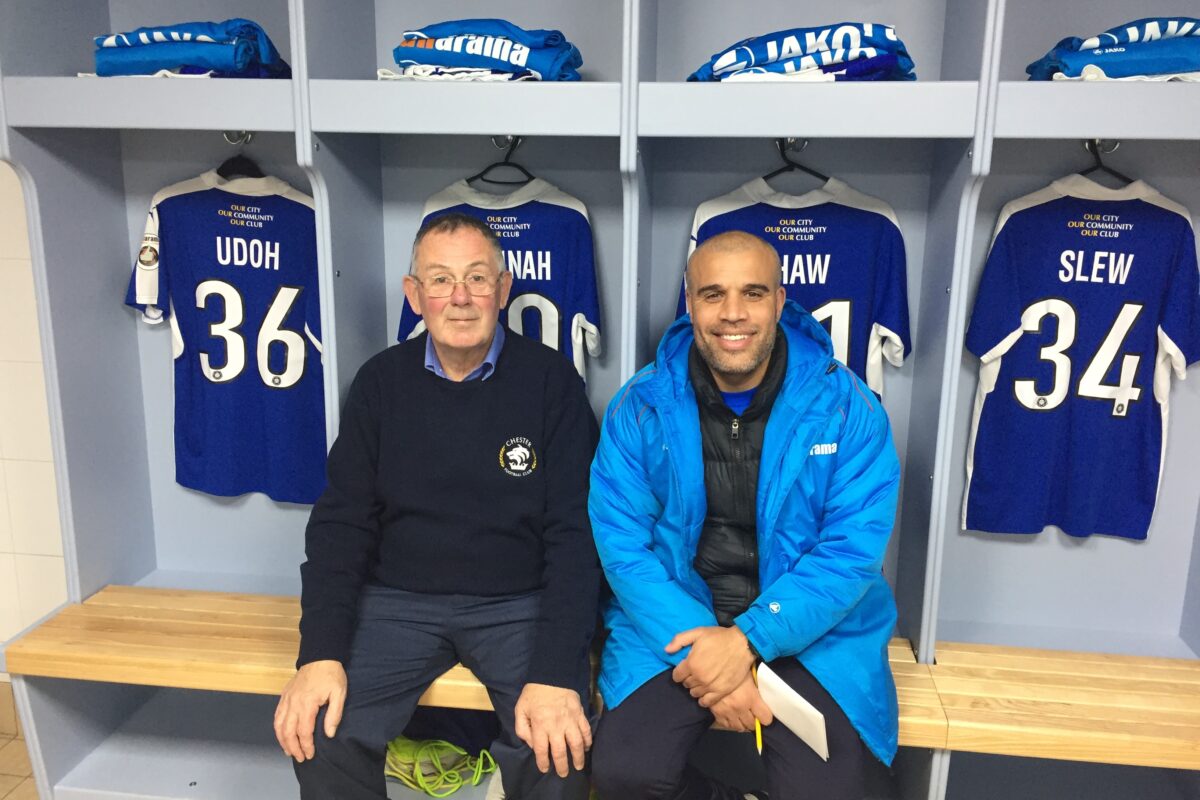 DRESSING ROOM | Handyman John fixes up Premier League standard facilities for the Blues!
The Chester FC Dressing Room at the Swansway Chester Stadium is officially complete – and the site wouldn't look out of place in the Premier League.
Our very own John Needham put together the dressing room from scratch – he even started early research looking at dressing rooms at Premier League and Championship Clubs.
He put all of this together on a completely voluntary basis! John is a lifelong fan of the Blues and has been doing fantastic work in and around the stadium since we reformed in 2010.
John used up an incredible 400 hours of his time working on the dressing room – and where was his workstation? Inside the MBNA South Stand!
Today he and Marcus Bignot chatted about all things Blue and White and John got himself in a photo with the Gaffer.
It was the Blues boss Bignot himself who told us that the dressing room is a Premier League standard.
Fantastic work, John! One of our many incredible volunteers who make Chester FC the special and unique club that it is.