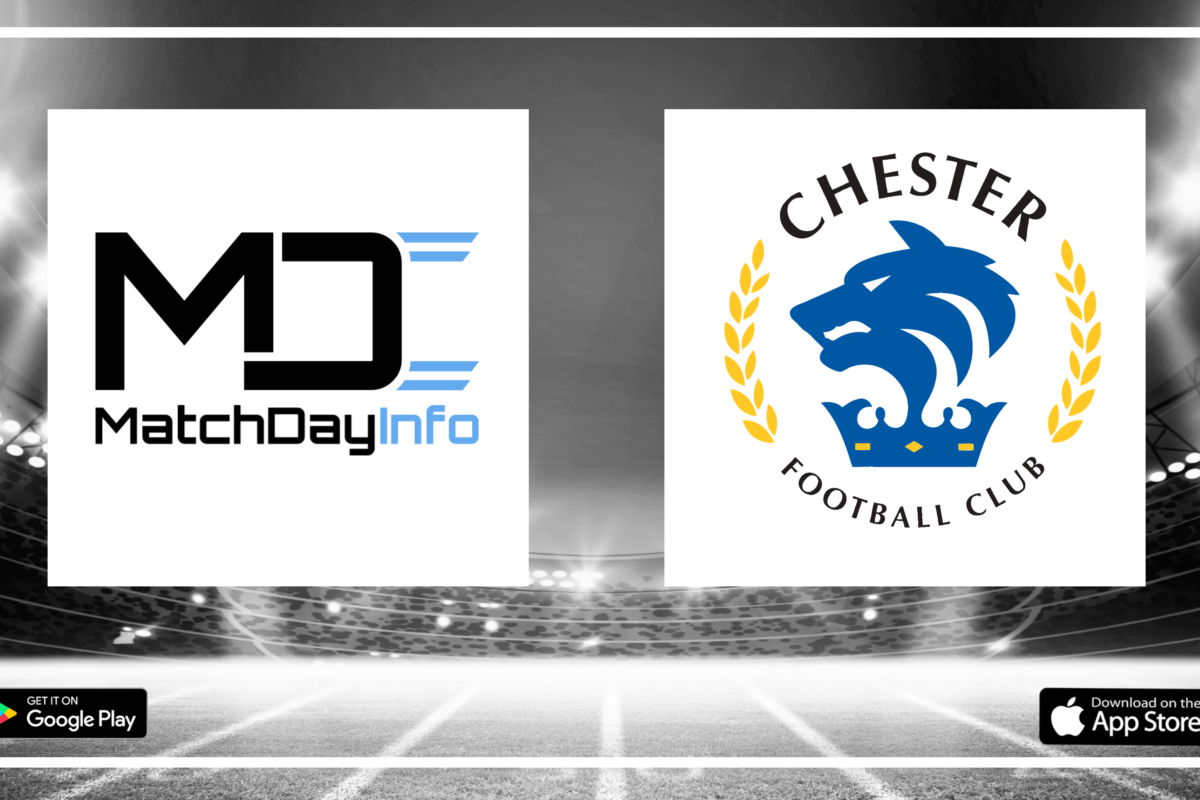 E-PROGRAMMES | Blues partner up with MatchDayInfo for 2019/20!
Chester Football Club are delighted to be partnering up with MatchDayInfo for the 2019/20 – as our new e-programme service provider!
The Cestrian programme, our official matchday publication, will now be available via the MatchDayInfo app – available for iOS and Android.
MatchDayInfo work with the likes of Charlton Athletic, Wycombe Wanderers, Exeter City, Harrogate Town and Hereford – and the Blues are the next to join up for your online programme option; perfect for exiled fans!
Our programme will cost just £1.99 online – with the full printed version still a great price at £2.50 on matchdays around the Deva. The app is completely FREE to download! Back issues are also available, so you can always pop back in time and buy any Chester FC programme; starting with our first National League North game against Altrincham on 6th August.
The first e-programme will be available on the app from 7pm prior to kick off before the game.
Chester FC's Media and PR Officer Albert Davies said: "We are delighted to be working with MatchDayInfo this season to offer an 'e-programme' solution to supporters.
"Our new look programme recieved positive feedback during pre-season, and this opportunity is at no cost implication to the club. It gives exiles and anyone who is unable to attend home games the opportunity to read our matchday publication before kick off and still feel a part of the match experience.
"We would still encourage fans to get their programme at home matches, however this is just another simple yet effective option for supporters to read The Cestrian!"
How do I Download a Match Day Programme?
PURCHASE, DOWNLOAD, READ & ARCHIVE…
1) Search 'MatchDayInfo' either on the iOS App Store or the Google Play Store, the App is free to download.
iOS – https://apps.apple.com/gb/app/matchdayinfo/id1395991281
Android – https://play.google.com/store/apps/details?id=com.matchdayinfo.app
2) Once you have downloaded the MatchDayInfo App, you'll need to register through Facebook, Twitter or Email (MatchDayInfo does not post on your social media platforms)
3) After registering you'll appear on the Home screen. In order to find and follow your team, click on the 'Explore' button on the right side of your screen.
4) Then select 'Team Index', here you will find the clubs profile where you'll be able to follow and see any team information.
5) After following your team, the Match Day Programmes will display either on the 'Events' or 'Archive' section, depending on if there's an upcoming game or not.
6) Once you find the Programme you wish to purchase, simply tap the 'Buy Now' button and follow the In-App instructions. All In-App purchases will go through your Apple / Google account, depending on what service you are using.
7) After downloading your Programme, it'll appear on the screen. Once closing you'll be able to re-open your Programme from your 'Downloads' section.