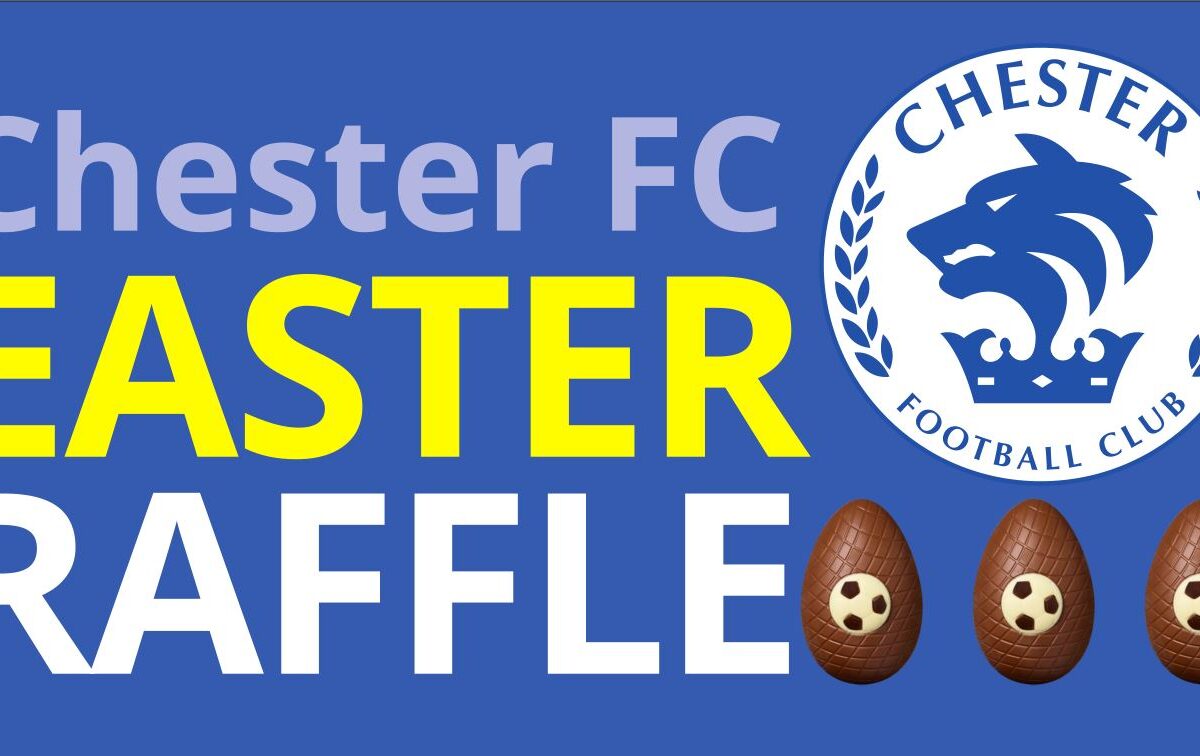 EASTER RAFFLE | Prizes Wanted!
This year Chester FC's annual major raffle will be drawn on Easter Monday, 13th April 2020. Tickets will soon be on sale.
The winner will receive £1,000 and local businesses have already donated many other superb prizes such as tickets for a family to Chester Zoo, access to the County Stand at Chester Races and vouchers for all sorts of meals & experiences in the local area.
However we are looking for fans to donate loads more prizes, such as bottles of wine and tins of sweets, as it will boost sales if people have a good chance of winning. It will also help future raffles if we have a large number of prizes to distribute as winners, plus their family and friends, are more likely to buy tickets next time.
Prizes can be dropped off at the ticket office between 10am to 4pm in the week or on Match Days.
The annual raffle is a key part of the clubs budget so it is important that it is a success.