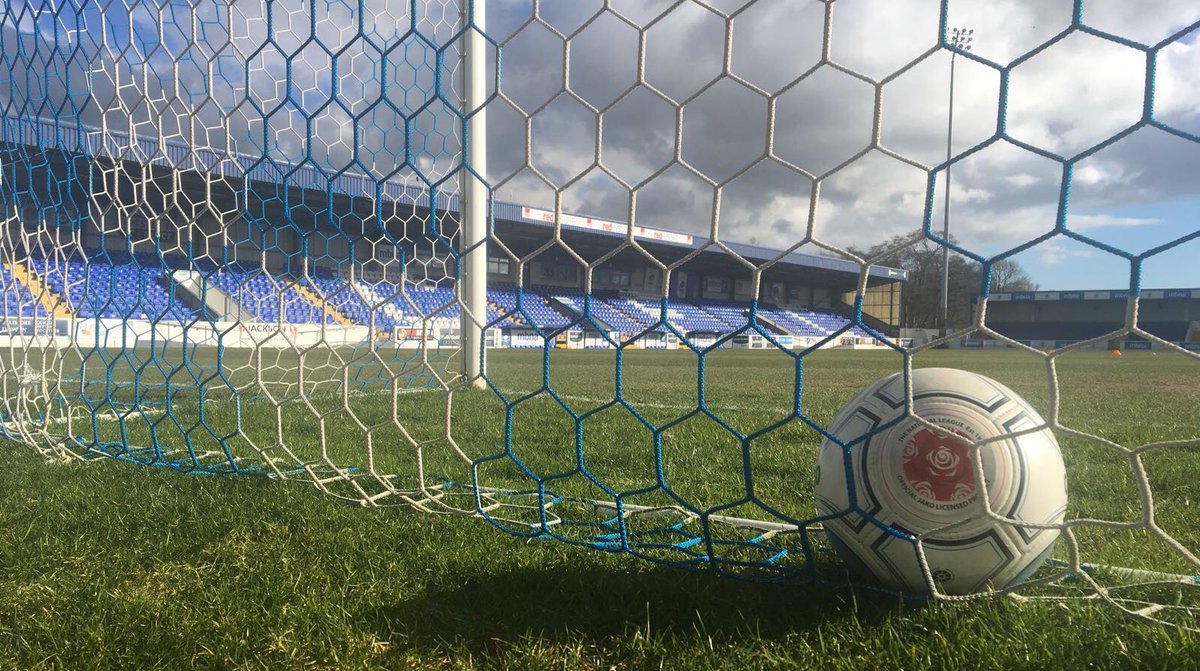 ENGLAND | Under 17's to play at Swansway Chester Stadium next month!
Chester FC are delighted to be hosting England Under 17's fixture against USA in October at the Swansway Chester Stadium.
England will host Brazil, Russia and USA in an U17s Tournament in October.
The Young Lions will kick-off their tournament against USA at the Deva Stadium in Chester on Friday 12 October (7pm KO).
Steve Cooper's side will then host Russia at Montgomery Waters Meadow Stadium in Shrewsbury on Sunday 14 October (1pm KO) before playing Brazil in their final game at AFC Telford United's New Bucks Head Stadium on Tuesday 16 October (7pm KO).
Nantwich Town will host Russia v Brazil on Friday 12 October (7pm KO) and Brazil v USA on Sunday 14 October (5pm KO). USA v Russia will take place at Witton Albion's Wincham Park on Tuesday 16 October (7pm KO).
Tickets are on sale now, priced £3 for adults and £1 for children via each club's respective box office.
As the top-ranked team in UEFA's coefficient, England have received a bye into the elite qualifying round of the 2019 Euros, with those matches taking place in March.
Cooper said: "This will be the first time this group will have played for us in England outside of St. George's Park, and that stadium environment is so important in their long-term development and experiencing playing in front of big crowds.
"We've worked hard over the past five years or so to develop a demanding and thoughtful games programme for this age group and we've secured some tough opposition for this tournament.  We have two teams from outside Europe in Brazil and USA, which is a good opportunity to test ourselves against different styles of play, while Russia will be bringing an U18 side which will be a challenge for us too.
"We're proud to be playing in different stadiums in the country and showing supporters what this team is about.  We had some excellent crowds when we hosted last summer's Euros and I really hope supporters come out to these games as it's such a boost for the players and really helps benefit their development."
For more information please visit www.TheFA.com/England.
TOURNAMENT FIXTURES
Friday 12 October
o   Swansway Chester Stadium, Chester
o   The Weaver Stadium, Nantwich
Sunday 14 October
England v Russia (1pm KO)
o   Montgomery Waters Meadow stadium, Shrewsbury
o   The Weaver Stadium, Nantwich
Tuesday 16 October
England v Brazil (7pm KO)
o   New Bucks Head stadium, Telford
o   Wincham Park, Witton
TICKET INFO
Chester – Swansway Chester Stadium
o   www.chesterfc.com / in person at club box office
Shrewsbury Town – Montgomery Waters Meadows Stadium
o   eticketing.co.uk/shrewsburytownfc / 01743 273 943 / in person at club box office
Nantwich Town – The Weaver Stadium
o   On the day sales only – payment at turnstile (Charter Standard via www.nantwichtownfc.co.uk)
AFC Telford United – New Bucks Head Stadium
o   www.telfordunited.com / 01952 640 064 / in person at club box office
Witton Albion – Wincham Park
o   On the day sales only – payment at turnstile (Charter Standard via www.wittonalbion.com)